Plattsburgh Air Force Base
Did you work at Plattsburgh Air Force Base? Diagnosed with Mesothelioma or Lung Cancer?
You may be entitled to receive compensation. Mesothelioma and lung cancer victims & their families have been awarded over $1 million+ from easy access to funds. Call us today to apply.
Over the past 20 years, we've helped 1,000s of families claim the compensation they deserve with no upfront costs to them.
The Environmental Protection Agency (EPA) has designated Plattsburgh Air Force Base as a Superfund cleanup site due to the heavy presence of asbestos and other contaminants on site.
Former service members and civilian contractors who worked on the base may have been exposed to asbestos and are at risk of developing life-threatening diseases such as mesothelioma, lung cancer and asbestosis.
Plattsburgh Air Force Base operated as a tactical wing under the Strategic Air Command of the United States Air Force from 1955 to 1995. The base's activities included:
Aircraft operation
Testing
Maintenance
Firefighting exercises
Munitions discharge
Landfill operations
Due to the decades-long latency period of asbestos diseases, individuals exposed to asbestos at Plattsburgh Air Force Base many years ago are still being diagnosed today.
Belluck & Fox is one of New York's top mesothelioma law firms. Our experienced mesothelioma attorneys have helped clients successfully take on the asbestos industry for more than 25 years.
In addition to filing asbestos lawsuits and trust fund claims, we have a VA-certified lawyer on staff to help with disability benefits claims.
If you worked at Plattsburgh Air Force Base and have an asbestos disease, learn how we can help during a free consultation.
Asbestos Exposure at Plattsburgh Air Force Base
Like other branches of the armed forces, the U.S. Air Force used asbestos extensively until the 1980s. Asbestos was utilized in Air Force buildings as well as in aircrafts.
Buildings
In 1986, the Air Force issued a report that detailed the need for asbestos abatement at bases nationwide. The report identified asbestos-containing building materials such as:
Thermal insulating products
Textiles
Concrete products
Paper products
Roofing felts
Spray-on fireproofing
Caulk and putties
Joint compound
Mastics
Flooring tile
Wall coverings
Roof coatings
At the time of the report's publication, many of the above products were being used by the Air Force.
Also included in the 1986 report are asbestos evaluations of Air Force base structures. Structures found to contain asbestos include:
Hangars
Clinics and hospitals
Boiler and heating plants
Offices
Mechanical rooms
Laboratories
Kitchens
Gymnasiums
Barracks
Fire stations
Boiler and Mechanical Rooms
Boiler and mechanical rooms had high concentrations of asbestos-containing materials.
The Air Force report discusses a boiler room containing two large boilers, each with about 600 square feet of asbestos insulation covering them, as well as five air handlers, each with about 100 square feet of asbestos insulation.
In addition, boiler rooms had pumps and valves that were covered with asbestos insulation and also contained asbestos gaskets and packing material.
Boilers and pipe flanges also had asbestos gaskets, while asbestos refractory material lined the insides of boilers.
In order to perform routine maintenance on equipment, asbestos insulation was removed from the boilers, air handlers, valves and pumps. According to the report, asbestos fibers entered the poorly ventilated workspace during removal.
In addition, workers routinely maintained boilers and other equipment and performed daily inspections. Each time they did so, they were at risk for inhaling and ingesting asbestos fibers.
Plattsburgh Boiler Plant
At Plattsburgh Air Force Base, Building 2658 housed an oil-fired boiler system that provided steam heat to buildings throughout the base.
The boiler plant produced pressurized hot water with temperatures up to 400 degrees Fahrenheit.
Building 2658 consisted of six 50-MBtu/h boilers installed in 1955 and 1957. Two of the boilers were made by Combustion Engineering. The other four boilers were made by International Boiler Works.
In 1985, a contractor filed a lawsuit alleging that he was exposed to asbestos from removing old boilers at Plattsburgh Air Force Base.
Combustion Engineering established a trust fund to compensate workers who may have been exposed to asbestos while installing, maintaining, repairing or removing boilers at jobsites, including at Plattsburgh Air Force Base.
If you worked in Building 2658 and have been diagnosed with mesothelioma, lung cancer, or asbestos, our attorneys can help you file an asbestos trust fund claim against Combustion Engineering.
Asbestos in Aircraft
Plattsburgh Air Force Base became the home of the 380th Bombardment Wing in 1955. The Boeing B-47 strategic bomber moved to the base in 1956, followed by KC-97s. KC-135s replaced KC-97s in 1964.
The base received the Air Force's newest aircraft—the FB-111 variable-sweep wing bomber—in 1971.
The U.S. military specified the use of asbestos materials in all aircraft until the 1970s. Asbestos was used in aircraft components that included:
Engines
Heating systems
Brakes
Electrical wiring
Insulation
Adhesives
Gaskets
Valves
Aircraft mechanics at Plattsburgh Air Force Base may have been exposed to asbestos while inspecting, repairing and maintaining military planes.
Veterans Asbestos Exposure and Disability Benefits
Although they make up less than 10 percent of the country's population, veterans comprise nearly one-third of all mesothelioma cases in the United States.
Veterans diagnosed with an asbestos disease may be eligible for disability benefits from the U.S. Department of Veterans Affairs.
To qualify for VA disability benefits, which could include both health care and monthly compensation, a veteran's asbestos exposure must have occurred during service. To support this, he or she must submit medical records, service records and a doctor's statement.
In addition, the veteran must not have been discharged dishonorably from the military.
Our seasoned asbestos lawyers are dedicated to standing up for the rights of veterans. Proving a VA asbestos claim can be difficult, but we can help.
We also help veterans file asbestos lawsuits and trust fund claims. All three types of claims may be pursued at the same time and can provide much-needed compensation to help with the high costs of mesothelioma and other asbestos diseases.
Veteran who file asbestos claims are not suing the military. Asbestos companies are liable for their exposure to asbestos, not the Air Force or the U.S. government.
Obtaining Justice for Asbestos Victims
The skilled New York attorneys at Belluck & Fox know where asbestos was used on Plattsburgh Air Force Base, which companies supplied the asbestos and how veterans and civilian workers may have been exposed.
If you worked on the base and were recently diagnosed with an asbestos disease, you can count on us to hold the asbestos companies responsible for your exposure to the deadly material.
Contact us to schedule a free case review today.
Driving Direction from Plattsburgh Air Force Base to Belluck & Fox
Sources:
Other Asbestos Companies in New York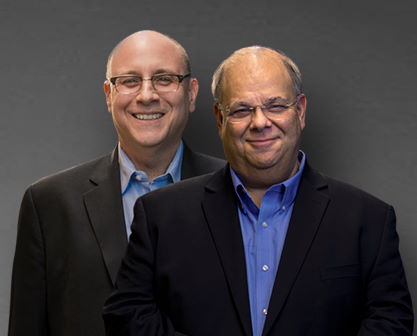 We put clients first. If you have been diagnosed with mesothelioma or lung cancer, we are here to help.
Call (877) 412-7449