Fairchild Republic Co.
Did you work at Fairchild Republic Co.? Diagnosed with Mesothelioma or Lung Cancer?
You may be entitled to receive compensation. Mesothelioma and lung cancer victims & their families have been awarded over $1 million+ from easy access to funds. Call us today to apply.
Over the past 20 years, we've helped 1,000s of families claim the compensation they deserve with no upfront costs to them.
The Fairchild Republic Company in East Farmingdale, Long Island, New York, manufactured aircraft and aircraft parts from 1931 to 1987. Fairchild Republic made the F-84, the P-47 Thunderbolt and the A-10 Warthog, among other military planes.
Former workers at Fairchild Republic are at risk of developing mesothelioma, lung cancer and asbestosis due to the use of asbestos-containing materials at the Farmingdale aircraft plant. If you or a loved one worked there and has been diagnosed with an asbestos disease, you should learn about your legal right to compensation.
Belluck & Fox has detailed records of where asbestos was used at Fairchild Republic, which companies supplied the asbestos and how workers were exposed in New York. Our lawyers have successfully fought for the rights of former Fairchild Republic workers, and we can help you pursue maximum compensation for an asbestos disease based on a full investigation of your work history.
As one of the country's top-rated asbestos law firms, we have the knowledge, experience and resources needed to successfully handle complex asbestos claims. Talk to one of our respected New York asbestos attorneys today in a free case review.
Asbestos Exposure at Fairchild Republic
The aviation industry used asbestos both in aircraft and in manufacturing facilities from roughly the 1930s to the 1980s.
Aircraft
Aircraft components that contained asbestos include:
Engine insulation
Electrical wiring
Brakes
Cockpit heating systems
Engine heat shields
Torque valves
Gaskets
Cargo bay insulation
Fairchild Republic factory workers, as well as mechanics who serviced Fairchild Republic aircraft after they went into service, may have been exposed to asbestos from aircraft components.
Securities and Exchange Commission (SEC) filings by Fairchild Republic parent Fairchild Corporation show that the company faces hundreds of asbestos personal injury claims. If you worked at Fairchild Republic on Long Island and have an asbestos disease, Belluck & Fox can help you file an injury claim. To get started, contact us today to discuss your diagnosis and your work history.
Building Materials
Asbestos-containing building materials were widely used in manufacturing facilities for most of the 20th century. One of their primary uses was as thermal system insulation on boilers and associated equipment.
At Fairchild Republic in Farmingdale, the large manufacturing bay areas were heated by steam blast heaters. Steam for plant heating was generated by boilers. Pipes, pumps and valves transported steam throughout the plant for heating.
These components were covered with asbestos insulation, while valves and pumps also contained asbestos gaskets and packing on the inside. Due to deterioration under high heat, insulation, packing and gaskets were regularly removed and replaced. This work generated dust and created a widespread risk of asbestos exposure.
Asbestos insulation was also removed and replaced during equipment repairs and maintenance, producing asbestos dust that workers inhaled and ingested. Asbestos fibers drifted long distances and may have resulted in bystander exposure among factory workers who did not directly handle asbestos materials.
In addition to thermal system components, Fairchild Republic used asbestos in building materials such as flooring, roofing, wallboard, spackling and spray-on insulation. An environmental assessment of the former Fairchild Republic factory confirmed the presence of asbestos building materials. Asbestos may have been disturbed during construction and renovation projects, resulting in factory worker exposure.
Were you exposed to asbestos at Fairchild Republic? Get a free case review.
Burns and Roe Trust Names Fairchild Republic as an Asbestos Job Site
Burns and Roe provides construction and maintenance services to the U.S. military and aviation industry. Although Burns and Roe did not makeasbestos products, the company admits that it engineered and constructed facilities using asbestos-containing materials.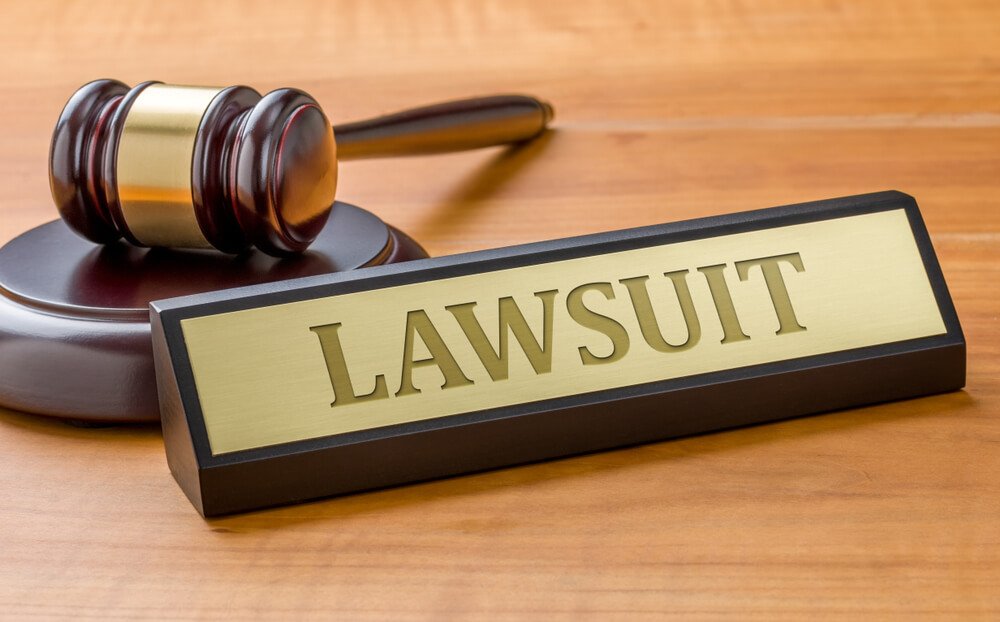 Past asbestos use by Burns and Roe resulted in thousands of personal injury claims against the company. These claims led to bankruptcy reorganization and the establishment of a trust to compensate people who were exposed to asbestos at certain job sites and have been diagnosed with mesothelioma and other diseases.
Learn more about the Burns and Roe asbestos trust.
Belluck & Fox can help mesothelioma patients file a claim with the Burns and Roe asbestos trust. We can also evaluate your work history to identify all other asbestos companies that may be held responsible for your diagnosis and resulting losses. Speak with an experienced New York asbestos lawyer now.
VA Benefits for Air Force Veterans Diagnosed with Asbestos Diseases
Fairchild Republic manufactured aircraft that were used by the United States Air Force (USAF) in conflicts from World War II to the Persian Gulf. USAF mechanics who serviced Fairchild Republic planes such as the P-47 Thunderbolt, the F-105 Thunderchief and the A-10 Thunderbolt may have been exposed to asbestos. Asbestos content was particularly high in aircraft brakes, ranging from 16 to 23 percent.
USAF veterans who repaired and maintained aircraft from the 1930s to the 1980s were at risk of asbestos exposure. Veterans diagnosed with an asbestos disease may be eligible for VA compensation and health care.
Belluck & Fox has a VA-certified lawyer on staff to help with disability claims. We offer this service for free to veteran clients who are pursuing asbestos claims. An asbestos lawsuit can be pursued simultaneously with a VA benefits claim and asbestos trust claims. Contact Belluck & Fox to learn more.
History of Fairchild Republic
In 1931, the Seversky Aircraft Corporation began building planes in East Farmingdale, New York. The company ousted president Alexander de Seversky in 1939 and was reestablished as Republic Aviation Corporation. The name Republic was allegedly chosen because it also had eight letters, making it easier to change sign and truck lettering.
During World War II, more than 9,000 P-47 Thunderbolts were made at Republican Aviation's Farmingdale facility. The factory also made F-84s, F-105s and A-10s, as well as parts for commercial airlines and space shuttle tail assembly. Republic Aviation was renamed the Fairchild Republic company following its acquisition in 1965 by the Fairchild Hiller Corporation.
Peak employment at Fairchild Republic reached around 7,500 workers in the mid-1970s. More than 2,500 people were working at Fairchild Republic Farmingdale when it closed its doors on March 13, 1987, following the Air Force's cancellation of a contract to build T-46 jet trainers.
Our Asbestos Attorneys Stand Ready to Fight for You
The mesothelioma lawyers at Belluck & Fox help asbestos victims on Long Island and throughout New York recover maximum compensation for their illnesses. With more than 25 years of experience, in-depth knowledge and considerable resources, we are proud to be one of the top asbestos law firms in the country. Find out how we can help you and your family during a free, no-obligation case review.
Sources:
Other Asbestos Companies in New York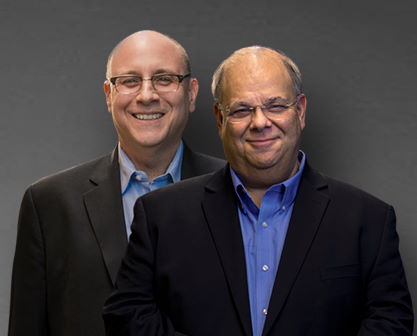 We put clients first. If you have been diagnosed with mesothelioma or lung cancer, we are here to help.
Call (877) 412-7449