Erie County Medical Center
Did you work at Erie County Medical Center? Diagnosed with Mesothelioma or Lung Cancer?
You may be entitled to receive compensation. Mesothelioma and lung cancer victims & their families have been awarded over $1 million+ from easy access to funds. Call us today to apply.
Over the past 20 years, we've helped 1,000s of families claim the compensation they deserve with no upfront costs to them.
The Erie County Medical Center in Buffalo, New York, offers outpatient specialty care services, primary care and family health care centers, nearly 600 inpatient beds, and a 400-bed long-term care facility. ECMC is also the primary teaching hospital for the University of Buffalo. In 2018, the hospital celebrated its 100th anniversary.
ECMC's Center for Occupational & Environmental Medicine provides specialized care to workers who suffer work-related injury and occupational illness, including from asbestos exposure. The Buffalo area has one of the highest death rates from asbestos disease in the country. Ironically, ECMC may have been a source of asbestos exposure for some of Western New York's workers.
Belluck & Fox has spent more than two decades meticulously documenting asbestos exposure at job sites across Buffalo and New York. We have represented clients who were exposed to asbestos at ECMC and have since developed life-threatening diseases. We know exactly what asbestos products were used at the site.
Asbestos Exposure at Erie County Medical Center
Over its history, Erie County Medical Center has undergone several expansions and renovations. Records of these projects indicate the use of asbestos-containing building materials throughout ECMC. Asbestos abatement has been performed at the following locations on the ECMC campus:
Outpatient dialysis unit
Skilled nursing unit
Bariatric CT & fluoroscopy units
Environmental services
Prisoner holding
ECMC was built during the early 1970s, a time when asbestos materials were heavily used in construction projects. Building materials at ECMC likely to contain asbestos include:
Acoustical plaster
HVAC duct insulation
Packing and gasket material
Generator insulation, brakes and control cables
Ceiling and floor tiles
Roofing materials
Heating system insulation, including on boilers, pipes, pumps and associated equipment
Concrete and bricks
Fireproofing material sprayed on structural steel
Electrical panels and wiring insulation
Paints
Mastics and glues
Cooling towers
Laboratory equipment
Workers such as laborers, electricians, carpenters, plumbers, painters, pipefitters and insulators may have been unknowingly exposed to asbestos while constructing ECMC. Even if the workers did not directly handle asbestos materials, dust generated by one type of work — such as insulators spraying fireproofing material — exposed all nearby workers to asbestos.
Once the hospital was finished, maintenance workers, engineers, mechanics and others working in mechanical equipment rooms, making repairs and performing renovations, demolition and maintenance faced asbestos exposure risks. Hospital staff was also at risk of exposure when disturbed asbestos became airborne. Asbestos fibers could furthermore be carried home by workers, resulting in secondhand exposure to family members.
ECMC has undergone continuous construction over the years to accommodate the hospital's expanded role in the community. If you were involved in trade work at ECMC, or were a staff member at the hospital while construction was ongoing, and have been diagnosed with mesothelioma, lung cancer, asbestosis or other asbestos diseases, Belluck & Fox can help.
Buffalo Area Is Asbestos Disease Hot Spot
Erie, Cattaraugus and Niagara counties have asbestos mortality rates well above the national average. Erie County's rate of 8.1 asbestos deaths per 100,000 people is 65 percent higher than the national average and the eighth highest rate in New York. Niagara and Cattaraugus counties rank first and second in New York in asbestos death rates.
Experts suspect that asbestos use by major employers in the region — including Lackawanna Steel, General Motors' Tonawanda factory and Durez Corp in Niagara Falls — contributed to the high incidence of asbestos diseases in the Buffalo region. There are an estimated 115 annual asbestos deaths combined in Erie, Cattaraugus and Niagara counties.
Asbestos disease can take decades to develop after the initial exposure to asbestos. Mesothelioma, for example, typically is diagnosed 15 to 60 years after exposure. This long latency period can complicate diagnosis and make it difficult for victims to determine where and how they encountered asbestos.
At Belluck & Fox, our asbestos attorneys can review your work and military service history to identify when and how you were exposed to asbestos and which companies are responsible. Learn more.
History of Erie County Medical Center
The predecessor to ECMC, Municipal House, was built in 1905 to service smallpox patients. In 1918, in response to the community's need after a surge in tuberculosis patients, Buffalo City Hospital opened on ECMC's current Grider Street site. At the time, the 415-bed facility was one of the only hospitals in the world that treated virtually every known medical issue.
Buffalo City Hospital was renamed the Edward J. Meyer Memorial Hospital in 1939. Dr. Meyer was a co-founder of the hospital and served there for more than 20 years. A new hospital was built during the early 1970s at Grider Street and renamed the Erie County Medical Center. ECMC was named Western New York's designated trauma center, as well as the area's AIDS center, in 1989 due to its high standards for care. In 2004, the Erie County Medical Center Healthcare Center became an autonomous health system and was renamed the Erie County Medical Center Corporation.
ECMC experienced historical numbers for discharges, emergency visits and surgical volume in the first two months of 2017 and had a $3.2 million operating surplus for the year — the most since 2010. The hospital broke ground on a $55 million state-of-the-art trauma center and emergency department in 2018, the year that marked 100 years of care for ECMC.
Our Asbestos Attorneys Fight for Maximum Compensation
The death tolls of thousands of lives lost each year to asbestos disease was an entirely preventable epidemic. Asbestos companies knew for decades that their products were harming workers, but they chose to keep selling them without warnings. Beginning in the 1970s, workers began filing lawsuits against asbestos companies for their negligence. Since then, these companies have paid billions of dollars to victims.
Belluck & Fox is dedicated to obtaining maximum compensation for asbestos victims and their families. Our New York mesothelioma attorneys have recovered more than $1 billion for our clients from asbestos companies, and we have earned a reputation as tough and tireless litigators. If we agree to accept your case, we'll fight with everything we have to hold these companies accountable for the harm they have caused. Schedule a free consultation with our respected legal team now.
Sources: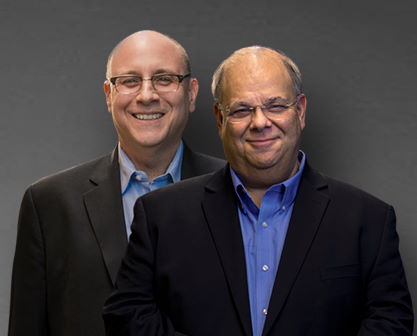 We put clients first. If you have been diagnosed with mesothelioma or lung cancer, we are here to help.
Call (877) 412-7449