General Dynamics Electric Boat
Did you work at General Dynamics Electric Boat? Diagnosed with Mesothelioma or Lung Cancer?
You may be entitled to receive compensation. Mesothelioma and lung cancer victims & their families have been awarded over $1 million+ from easy access to funds. Call us today to apply.
Over the past 20 years, we've helped 1,000s of families claim the compensation they deserve with no upfront costs to them.
Established in 1899, Electric Boat builds submarines for the United States Navy. The company's primary operations are a shipyard in Groton, Connecticut, a hull fabrication and outfitting facility in Quonset Point, Rhode Island, and an engineering office in New London, Connecticut.
Electric Boat used large amounts of asbestos-containing materials in its submarines until the 1970s. Clinical examinations of Electric Boat workers in the Groton shipyard by famed asbestos researcher Dr. Irving J. Selikoff found that about half of the workers had abnormalities characteristic of asbestos exposure. Many former Electric Boat shipyard workers have filed lawsuits seeking compensation from asbestos companies that supplied asbestos to Electric Boat.
Belluck & Fox is a New York mesothelioma law firm with a national reputation for excellence in asbestos law. We travel around the country to meet with mesothelioma patients and help them hold asbestos companies accountable. If you served on a Navy submarine or worked at Electric Boat and have now been diagnosed with mesothelioma, lung cancer or asbestosis, contact us to schedule a free case review.
Asbestos was used in Navy submarines and other military vessels due to the material's light weight and high insulation. By the time the U.S. entered World War II, asbestos and asbestos-containing products were critical to the naval fleet. Asbestos insulation was used on external surfaces of a ship's steam propulsion systems. Asbestos insulation was also used in gaskets and other components of the propulsion system.
Each naval submarine contained approximately 60,000 pounds of asbestos thermal insulation. Asbestos insulation and other asbestos-containing materials in Navy submarines could be found in areas that included:
Boilers, turbines, pumps and valves
Piping
Condensers, evaporators and distillation equipment
Accumulators
Exhaust duct systems
Refrigerant/refrigerated store spaces
Submarine hull insulation
Spray-on hull insulation
Thermal and acoustic insulation for ducts
Doors and hatches
Electrical components
Asbestos exposure was widespread among Navy personnel and shipyard employees working on ship construction, ship repair and ship maintenance from the 1930s to the 1980s. Even after asbestos materials were phased out by the Navy in the 1970s, in later years, those who worked on asbestos-containing submarines were exposed to asbestos dust.
If you are a Navy veteran or shipyard worker who has been diagnosed with mesothelioma or another asbestos disease, the attorneys at Belluck & Fox can advise you of your rights to full and fair compensation. You should know that you would not be suing the Navy, rather, compensation comes from the asbestos companies responsible for selling dangerous products to the military. To learn more, please contact us today.
Asbestos Exposure at Electric Boat in Groton, CT
Before 1950, Electric Boat primarily built diesel-electric submarines, which required relatively small amounts of asbestos due to the absence of high-temperature steam lines. In 1951, Electric Boat announced its contract to build the Nautilus — the world's first nuclear submarine. From that time forward, Electric Boat's Groton shipyard built mostly nuclear submarines, and asbestos use increased.
From 1975 to 1976, Dr. Irving J. Selikoff — an award-winning researcher known for definitively proving the link between asbestos exposure and diseases like mesothelioma — performed clinical examinations of 1,000 employees of the Electric Boat Company in Groton, Connecticut. Selikoff's findings showed that roughly half of the workers in the Groton yard had X-ray abnormalities consistent with asbestos exposure.
"The abnormalities were found not only in insulators who used asbestos, but in all production trades," Selikoff said. "Asbestos was a ubiquitous contaminant in the yard with many workmen exposed."
As a follow-up to his initial examination of Electric Boat workers, Selikoff performed a mortality study of 1,918 workers from the shipyard who spent at least 10 years working there in various trades. The workers included pipefitters, boilermakers, painters, carpenters, electricians, machinists, laborers and foundry workers.
Of the 1,918 workers studied, 356 of them had died at the time the study was completed in 1984. The findings indicated an excess of mortality of all causes, and in particular of cancers of the lung and gastrointestinal tract, as well as from respiratory disease.
"The excesses of cancer are of sites that are known to be related to asbestos exposure, a material commonly used in the Electric Boat Shipyard," Selikoff said.
Learn more about asbestos exposure in shipyards.
Submarines Built by Electric Boat
Shipyard workers at Electric Boat in Groton, Connecticut, were responsible for constructing an impressive number of submarines for the U.S. military, including the following vessels:
SSN571 Nautilus
SSN575 Seawolf
SSN578 Skate
SSN585 Skipjack
SSN589 Scorpion
SSN586 Triton
SSN613 Flasher
SSN614 Greenling
SSN615 Gato
SSN597 Tullibee
SSBN598 George Washington
SSBN599 Patrick Henry
SSBN608 Ethan Allen
SSBN610 Thomas A. Edison
SSBN616 Lafayette
SSBN617 Alexander Hamilton
SSBN623 Nathan Hale
SSBN626 Daniel Webster
SSBN628 Tecumseh
SSBN631 Ulysses S. Grant
SSBN633 Casimir Pulaski
SSBN640 Benjamin Franklin
SSBN643 George Bancroft
SSBN645 James K. Polk
SSBN655 Henry L. Stimson
SSBN657 Francis Scott Key
SSBN659 Will Rogers
SSN637 Sturgeon
SSN650 Pargo
SSN667 Bergall
SSN669 Seahorse
SSN673 Flying Fish
SSN674 Trepang
SSN675 Bluefish
SSN676 Billfish
SSN678 Archerfish
SSN679 Silversides
SSN681 Batfish
SSN684 Cavalla
SSN671 Narwhal
SSN685 Glenard P. Lipscomb
SSN690 Philadelphia
SSN692 Omaha
SSN694 Groton
SSN696 New York City
SSN697 Indianapolis
SSN698 Bremerton
SSN699 Jacksonville
SSN700 Dallas
SSN701 La Jolla
SSN702 Phoenix
SSN703 Boston
SSN704 Baltimore
SSN705 City of Corpus Christi
SSN706 Albuquerque
SSN707 Portsmouth
SSN708 Minneapolis-Saint Paul
SSN709 Hyman G. Rickover
SSN710 Augusta
SSN719 Providence
SSN720 Pittsburgh
SSN724 Louisville
SSN725 Helena
SSN751 San Juan
SSN752 Pasadena
SSN754 Topeka
SSN755 Miami
SSN757 Alexandria
SSN760 Annapolis
SSN761 Springfield
SSN762 Columbus
SSN763 Santa Fe
SSN768 Hartford
SSN771 Columbia
SSGN726 Ohio
SSGN727 Michigan
SSGN728 Florida
SSGN729 Georgia
SSBN730 Henry M. Jackson
SSBN731 Alabama
SSBN732 Alaska
SSBN733 Nevada
SSBN734 Tennessee
SSBN735 Pennsylvania
SSBN736 West Virginia
SSBN737 Kentucky
SSBN738 Maryland
SSBN739 Nebraska
SSBN740 Rhode Island
SSBN741 Maine
SSBN742 Wyoming
SSBN743 Louisiana
NR-1
SSN21 Seawolf
SSN22 Connecticut
SSN23 Jimmy Carter
SSN774 Virginia
SSN776 Hawaii
SSN778 New Hampshire
SSN780 Missouri
SSN782 Mississippi
SSN784 North Dakota
SSN786 Illinois
SSN788 Colorado
SSN790 South Dakota
SSN792 Vermont
SSN793 Oregon
SSN795 Hyman G. Rickover
SSN797 Iowa
SSN799 Idaho
SSN801 Utah
SSBN826 Columbia
Electric Boat Workers File Asbestos Lawsuits
By the time Selikoff's report on the Groton shipyard was released, hundreds of Electric Boat workers had already filed asbestos exposure lawsuits against the companies that supplied asbestos to the shipyard. They claimed that those companies had failed to provide warnings about the health hazards of inhaling asbestos fibers. One of the defendants in the case — Johns-Manville Corporation — knew about the health risks of asbestos since at least the 1930s.
Although the U.S. Navy and Electric Boat phased out use of asbestos materials in the 1980s, the long latency period of asbestos disease means that workers exposed to asbestos decades ago are still at risk of developing mesothelioma, lung cancer and asbestosis. To this day, former workers at the Electric Boat Groton shipyard continue to file lawsuits against the companies responsible for their asbestos disease.
Get Help from a National Leader in Asbestos Litigation
The New York mesothelioma attorneys at Belluck & Fox travel across the United States to meet with mesothelioma patients and their families with the goal of securing maximum compensation from asbestos companies. Based in New York, we have earned a national reputation for asbestos law excellence due to groundbreaking wins in mesothelioma cases and more than $1 billion recovered for our clients.
If you have been diagnosed with asbestos disease, our experienced attorneys can help. To get started, you can visit our New York office or call to schedule a free consultation now.
Sources: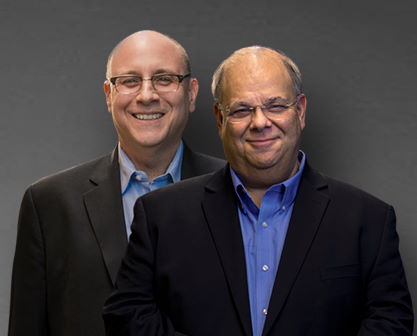 We put clients first. If you have been diagnosed with mesothelioma or lung cancer, we are here to help.
Call (877) 412-7449