Harrison Radiator
Did you work at Harrison Radiator? Diagnosed with Mesothelioma or Lung Cancer?
You may be entitled to receive compensation. Mesothelioma and lung cancer victims & their families have been awarded over $1 million+ from easy access to funds. Call us today to apply.
Over the past 20 years, we've helped 1,000s of families claim the compensation they deserve with no upfront costs to them.
The Harrison Radiator Company was founded in 1910 in Lockport, New York by Herbert C. Harrison. The company began as a single building on Canal Street and expanded to a larger facility with several buildings on Washburn Street. Harrison invented the "Harrison Hexagon" honeycomb radiator which decreased the amount of leaks that a radiator might have. In 1911, the first hand-built radiator was bought by the Remington Standard Motor Company of New York. In 1916, Harrison sold his company to the William C. Durant, founder of General Motors. Harrison, however, continued to be the president of Harrison Radiator, until 1927.
In 1929, Harrison Radiator Company produced 2.3 million radiators. In its prime, Harrison Radiator had 10,000 employees at its Lockport plant. The company became a subset of General Motors that was known for manufacturing both air conditioners and radiators. In 1987, Harrison Radiator's Washburn Steel plant ceased operations and in 1995, General Motors allocated Harrison Radiator to Delphi Automotive Systems and re-named the company Delphi Harrison Thermal Systems. In 2009, Harrison Radiator was reacquired by General Motors as part of its Automotive Components Group.
Unfortunately, asbestos was used as an insulating material at Harrison Radiators. It was used in block insulation, pipe covering, insulating cement, gaskets, and other assorted packing materials. Asbestos was also incorporated into cement lined boilers, pipes, pumps, and valves. Asbestos gaskets were also used at Harrison Radiator to seal pipe flanges, valves, and pumps and asbestos material coated valve stems and pump shafts.
Individuals who worked at Harrison Radiator are now being diagnosed with malignant mesothelioma and lung cancer.
At Belluck & Fox, our nationally recognized asbestos attorneys have extensive experience fighting for families and workers exposed to asbestos. We are proud to have secured more than $1 billion so far for asbestos victims and their families.
We are ready to help you. Contact us today to set up a free consultation, where we will review your claim and discuss all your legal options. Our law firm does not charge any legal fees upfront and we do not get paid unless and until we secure compensation for you.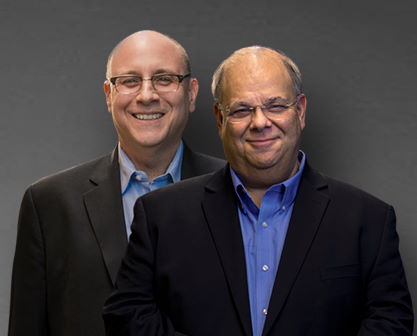 We put clients first. If you have been diagnosed with mesothelioma or lung cancer, we are here to help.
Call (877) 412-7449