Ironworkers Local 6-Buffalo
Did you work at Ironworkers Local 6-Buffalo? Diagnosed with Mesothelioma or Lung Cancer?
You may be entitled to receive compensation. Mesothelioma and lung cancer victims & their families have been awarded over $1 million+ from easy access to funds. Call us today to apply.
Over the past 20 years, we've helped 1,000s of families claim the compensation they deserve with no upfront costs to them.
The International Association of Bridge, Structural, Ornamental and Reinforcing Ironworkers dates back to 1896. Local No. 6 was founded in 1901, making it the sixth-oldest Ironworkers charter in the United States.
Ironworkers fabricate, produce, erect and construct structural and ornamental iron, steel, bronze, aluminum and other metals used in buildings. Trades can include ironworkers, welders, rodmen, machinery movers, stone derrickmen, shopmen, and Navy yard riggers.
During the course of their work, many ironworkers have been exposed to asbestos. Studies show that ironworkers are at increased risk of developing asbestos diseases such as mesothelioma, lung cancer and asbestosis. Ironworkers diagnosed with an asbestos disease may be eligible for compensation from the companies that failed to warn them of cancer-causing asbestos materials.
Belluck & Fox has represented many ironworkers in asbestos litigation and secured maximum compensation for them and their families. Our in-depth knowledge of asbestos use at Ironworker Local 6 job sites in Western New York and statewide is unmatched. For more than 25 years, our lawyers have documented where ironworkers were exposed to asbestos and which companies supplied the dangerous materials. If you or a loved one was a member of Local 6 in Buffalo and have been diagnosed with asbestos disease, contact us for a free case review.
Ironworkers and Asbestos Exposure
Ironworkers are involved in many types of work, and as a result, they have the potential for exposure to asbestos in many different ways. The two main ways ironworkers are exposed to asbestos are during new construction and during renovation and demolition work.
Construction
Through the 1970s, ironworkers were exposed to airborne asbestos fibers during new construction. They frequently worked in close proximity to workers such as pipe coverers and insulation workers who handled asbestos-containing material. For example, spray-on asbestos insulation was applied to iron and steel structures in the ironworkers' work environment. Ironworkers also handled asbestos board, installed and removed heat
insulation materials, and worked at shipyards, where they may have been exposed as others worked with asbestos-containing materials.
Welding was another source of ironworker asbestos exposure. In the past, welding rods were coated with an asbestos mixture that released fibers when the rod was heated. Welders also used asbestos fire blankets and wore asbestos safety gloves that shed fibers and resulted in asbestos exposure. Learn more about welders and asbestos exposure.
Demolition and Renovation
During renovation and demolition work, ironworkers were exposed to asbestos when they removed asbestos material (such as fireproofing) from structural steel to access the underlying metal, or in preparation for cutting or burning through pipes and conduits. They also may have disturbed asbestos material when their bodies and equipment came into contact with asbestos-covered building trusses.
Where Ironworkers Were Exposed to Asbestos
The types of worksites where ironworkers may have been exposed to asbestos include:
Refineries
Chemical plants
Glass plants
Factories
Cement plants
Pulp and paper mills
Power plants
Fabrication shops
Construction sites
Automotive plants
Foundries
Steel plants
Asbestos in old buildings will continue to pose a risk to ironworkers for years to come. Due to the long latency period of asbestos diseases, workers exposed to asbestos years ago remain at risk for being diagnosed with mesothelioma, lung cancer, and asbestosis.
Research Links Ironworkers to a High Risk for Asbestos Disease
The association between ironworkers and diseases such as mesothelioma, lung cancer and asbestosis is well-
documented in the scientific literature.
A 1986 study found that among 11 building trades studied, ironworkers had the third-highest prevalence of asbestosis. The study also found numerous deaths due to mesothelioma.
A 1991 study of New York ironworkers found that 38 percent of the workers examined had pleural* abnormalities consistent with asbestos exposure. In addition, 92 percent of the ironworkers reported that they worked directly with asbestos-containing materials at some point in their career. The study showed that pleural abnormalities increased with duration of employment.
A 1996 study in the American Journal of Industrial Medicine found that asbestos-exposed ironworkers had an increased prevalence of pleural plaques, pleural thickening, and respiratory symptoms.
A 1997 study in the American Journal of Industrial Medicine found a 3.5-fold excess risk of asbestosis among ironworkers, in addition to a highly elevated risk of pleural mesothelioma and lung cancer.
A 2004 study of Japanese ironworkers found a high prevalence of pleural thickening and a high frequency of lung cancer mortality.
* The pleura is a thin layer of tissue lining the lungs. It is the most common site of mesothelioma.
Have you been diagnosed with an asbestos disease after working as an ironworker? Let the award-winning New York asbestos attorneys at Belluck & Fox help you.
History of Ironworkers Local 6
The late 1880s saw steel replace wood and stone as the primary load-bearing material in bridges and buildings. This gave rise to a new type of worker — ironworkers — who were known as "cowboys in the sky."
The International Association of Bridge and Structural Iron Workers of America was established in 1896 by 16 delegates at the founding convention in Pittsburgh. Six years later, Ironworkers Local 6 in Buffalo was founded to promote the welfare of Ironworkers and their families in Western New York.
Compared to nonunion workers, Ironworker union members on average have higher wages, more guaranteed pensions and are more likely to have health insurance benefits. Ironworkers have helped to build the Golden Gate Bridge, the St. Louis Arch, the Sears Tower, the World Trade Center and the Freedom Tower. There are approximately 120,000 members in North America.
Local 6 in Buffalo has nearly 500 members. Recent projects include the Buffalo State College Tech Building, Salamanca Casino, the 219 Arch Bridge and the Erie County Medical Center expansion.
Belluck & Fox Fights for Ironworkers
Belluck & Fox has an office in Rochester to best serve Ironworkers in Buffalo and Western New York. We have the in-depth knowledge, experience and resources needed to successfully help Local 6 workers and their families take on the asbestos companies. Our New York mesothelioma lawyers at Belluck & fox, LLP have recovered more than $1 billion for our clients and are ready to fight for you now.
Ironworkers who have been diagnosed with an asbestos disease can learn about their legal rights and options during a free case review. Visit our New York office today.
Sources:
Other Asbestos Companies in New York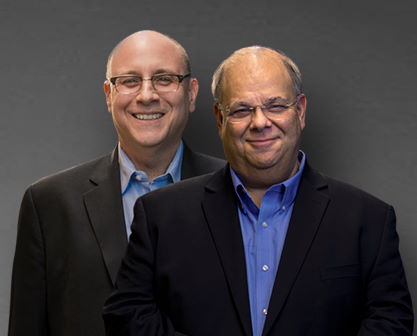 We put clients first. If you have been diagnosed with mesothelioma or lung cancer, we are here to help.
Call (877) 412-7449