James A. Fitzpatrick Nuclear Plant
Did you work at James A. Fitzpatrick Nuclear Plant? Diagnosed with Mesothelioma or Lung Cancer?
You may be entitled to receive compensation. Mesothelioma and lung cancer victims & their families have been awarded over $1 million+ from easy access to funds. Call us today to apply.
Over the past 20 years, we've helped 1,000s of families claim the compensation they deserve with no upfront costs to them.
The James A. Fitzpatrick Nuclear Plant in Scriba, New York, is an 838-megawatt facility that began operations in 1975. It employs nearly 600 people and delivers around $12 million in annual tax revenue.
Unfortunately, prior to the 1990s, power plants like Fitzpatrick extensively utilized asbestos-containing materials that continue to cause health problems for former workers. Workers who were exposed to asbestos at the plant are at risk of developing life-threatening diseases such as mesothelioma, lung cancer and asbestosis decades after their exposure occurred.
Belluck & Fox is a widely recognized law firm that is focused on seeking justice for asbestos victims and their families. Over the past 25 years, our New York mesothelioma lawyers have recovered more than $1 billion for clients and earned a reputation as the go-to law firm for asbestos litigation.
If you or a loved one worked at the Fitzpatrick Nuclear Plant and has been diagnosed with the asbestos disease, we can help. Call or contact us online to set up a free consultation and learn about your legal right to compensation for medical expenses, lost wages, pain and suffering, and other losses.
Asbestos Materials at the James A. Fitzpatrick Nuclear Plant
The James A. Patrick Nuclear Plant is equipped with a General Electric boiling water reactor (BWR). The reactor heats water into steam, which turns the blades of a steam turbine. The spinning turbine blades drive generators that produce electricity.
This process is extremely heat-intensive, with temperatures reaching up to 325°C. Thermal insulation is used to protect machinery and workers from the high heat. Up until the 1980s, asbestos-containing insulation, gaskets and packing were used throughout the Fitzpatrick power plant on equipment that includes:
Boilers
Turbines
Pumps
Valves
Coolers, blowers and fans
Pipes
Compressors
Evaporators
Electrical boxes
High heat took its toll on the equipment, and insulation, gaskets and packing had to be regularly removed and replaced. Plant workers were exposed to asbestos during the course of installing, inspecting, maintaining, repairing, removing and replacing this equipment.
For example, asbestos-containing gaskets were scraped off and replaced, a process that created asbestos dust that workers inhaled, ingested and carried asbestos home on their bodies and clothing.
In addition to power-generating equipment, plants were built with asbestos-containing construction materials such as floor and ceiling tiles, paints, joint compound, insulation board, spray-applied fireproofing and fire doors. Installing, repairing and renovating these materials released asbestos fiber into the air, placing all nearby workers at risk of asbestos exposure.
Belluck & Fox has detailed knowledge of where asbestos was used at the Fitzpatrick power plant. We know whichasbestos companies supplied the asbestos materials and how workers were exposed. If you worked at Fitzpatrick and have been diagnosed with mesothelioma or another asbestos disease, contact us to discuss your legal rights and options.
History of James A. Fitzpatrick Nuclear Plant
The Niagara Mohawk Power Corporation constructed the James A. Fitzpatrick Nuclear Plant on a 900-acre site that includes two other boiling water reactor units at theNine Mile Point Nuclear Generating Station in Scriba along the banks of Lake Ontario. The plant was named after the New York Power Authority chairman whose tenure was the longest in the state's history.
The Sound Cable Project was approved in 1988, allowing electricity at Fitzpatrick and other facilities to travel from Westchester County to Long Island in underground and underwater lines, delivering low-cost energy to the area. The Fitzpatrick plant was acquired by Exelon Corporation from the Entergy Corporation in 2016 thanks to ratepayer-financed subsides that helped keep the company competitive with companies generating electricity from lower cost natural gas.
The Deadly Legacy of Asbestos
Evidence shows that asbestos companies knew about the deadly effects of their products since at least the 1930s, but they failed to warn the public. Until asbestos was scientifically linked to cancer and other ailments in the 1960s, and the establishment of the Occupational Safety and Health Administration (OSHA) in the 1970s, workers had virtually no protections against asbestos.
The result has been millions of deaths from asbestos exposure. In New York alone, tens of thousands of workers have lost their lives to asbestos. Mesothelioma, an insidious, aggressive and incurable cancer, may develop 15 to 60 years after exposure to asbestos. About 3,000 new cases of mesothelioma are diagnosed in the United States each year.
Types of Mesothelioma
There are four types of malignant mesothelioma that can affect four areas of the body:
Pleural mesothelioma is an aggressive cancer that affects the mesothelial cells lining the lungs and chest cavity. A large majority of mesothelioma cases involve pleural mesothelioma.
Peritoneal mesothelioma affects the peritoneum tissue, the thin layer of membrane surrounding the abdomen and abdominal organs. This is the second-most common type of mesothelioma.
Pericardial mesothelioma is an asbestos cancer that develops in the pericardium, a thin membrane surrounding the heart.
Testicular mesothelioma is the rarest form of the asbestos cancer that affects the membrane that lines the testicles, the tunica vaginalis.
Download our comprehensive Patient's Guide to Mesothelioma to learn more about the disease, symptoms, treatment options and resources.
Receive a Free Consultation from Our Top-Rated Asbestos Lawyers in New York
Mesothelioma patients and their families are victims of the asbestos industry. If you or a loved one has been diagnosed with an asbestos disease, you may be entitled to compensation from the companies that failed to warn you of the dangers of exposure. This money can pay for treatment, lost income, and other expenses and losses related to the disease.
At Belluck & Fox, our top-rated New York mesothelioma lawyers are nationally recognized for securing maximum compensation for clients. While we are selective about the cases we accept, if we agree to handle your case, we will fight with everything we have to obtain the money you and your family deserve.
If you or a family member worked at the James A. Fitzpatrick Nuclear Plant and have been diagnosed with mesothelioma, lung cancer or asbestosis, we want to hear from you. A free consultation with one of our partners is the first step in holding New York asbestos companies accountable for their negligence.
Sources:
Other Asbestos Companies in New York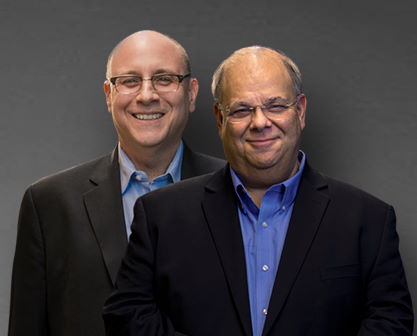 We put clients first. If you have been diagnosed with mesothelioma or lung cancer, we are here to help.
Call (877) 412-7449