Domino Sugar
Did you work at Domino Sugar? Diagnosed with Mesothelioma or Lung Cancer?
You may be entitled to receive compensation. Mesothelioma and lung cancer victims & their families have been awarded over $1 million+ from easy access to funds. Call us today to apply.
Over the past 20 years, we've helped 1,000s of families claim the compensation they deserve with no upfront costs to them.
Photo Credits
Author: Jessica Sheridan
Licensed under creative commons
The Domino Sugar Refinery was the largest sugar refinery in the world, although it has closed and will soon be developed into a residential complex called "New Domino." The plant has long dominated the banks of the East River in Williamsburg, Brooklyn.
After the Civil War, Domino Sugar Factory in Brooklyn employed over over 4,000 workers, with the ability to process 3 million pounds of sugar daily. The 150-year history of the plant as a refinery ended in 2004 after a long and persistent decline in demand.
History of the Brooklyn Domino Sugar Refinery
Sugar was refined as early as 1689 in New York. Domino Sugar Factory began around 1799 when an English immigrant and his brother, with experience in a cane sugar refinery, arrived in New York. The company was known as W. & F.C. Havemeyer Company.
By 1816, W. & F.C. Havemeyer produced in excess of 9 million pounds of sugar each year, boiling and refining raw sugar cane in one room during the first years after they began the new business. Because Columbus had transported sugarcane from the Canary Islands near Europe to the Caribbean, particularly the Dominican Republic, the sugar trade grew in the Americas and impacted the economic development of the early British colonies.
The Havemeyer company used a vacuum pan and cleaned and filtered the sugar with a new substance in place of bull's blood or blankets. It expanded as a family business until the late half of the 19th region's river transportation. By 1870, the Brooklyn facility produced more than half of America's sugar.
The state-of-the-art facility burned to the ground in 1882 and was replaced by a sophisticated series of refinery buildings between 10 and 13 stories in height. This factory refinery produced 1,200 tons of sugar each day by the 1890s, and the company became one of the first companies listed in the Dow Jones Industrial Average. The company was renamed by family members as American Sugar Refining Company and produced almost all of the sugar used in the U.S. by the middle 1890s. It was renamed the Domino Sugar Corporation in 1991.
Asbestos Exposure in Sugar Refineries
Asbestos was a commonly used material in sugar refinery equipment, including boilers, tanks, burners, pumps and valves.
Brooklyn Domino Sugar Factory workers were also exposed to asbestos through different materials. In sugar refineries, filter aids are utilized and for many years, those filters contained asbestos as a substrate in sugar refining.
Many diseases are associated with exposure to asbestos. The cancer associated with asbestos is mesothelioma.
Mesothelioma is an incurable cancer caused exclusively by exposure to asbestos. Because it has a latency period of 15-60 years, many patients fail to recognize the symptoms of the disease, such as shortness of breath, weight loss and chest pain.
Lung Cancer
Studies have shown that lung cancer risk is greatly increased in people exposed to asbestos when compared to normal control groups.
When you have a foreign particle (such as asbestos fibers) that your lungs are unable to expel with coughing, this will create scarring and this scarring of the lung tissues makes it impossible to oxygenate the blood properly. Asbestosis may cause non-specific pulmonary (lung) symptoms such as a cough, shortness of breath, wheezing or pneumonia.
If you worked at Domino Sugar Factory and have symptoms of asbestos-related disease, see a doctor immediately, as this may enable an earlier diagnosis and better treatment (see our listing of mesothelioma doctors).
And since family members of workers can also be exposed to asbestos via fibers carried home on clothing, your entire family should take similar precautions.
What You Can Do If You've Been Diagnosed With Mesothelioma
Domino Sugar Refinery workers who have been diagnosed with an asbestos-related disease should consult with highly qualified mesothelioma lawyers at Belluck & Fox, LLP. Our Belluck & Fox attorneys have over two decades of experience litigating asbestos-related claims and have won millions of dollars for asbestos victims and their families.
We are familiar with the Domino Sugar refinery, the ways in which workers there were exposed to asbestos and the New York companies that supplied asbestos to Domino's Brooklyn facilities. For help with your claim against an asbestos company, please visit our office in the City of New York.
Other Asbestos Companies in New York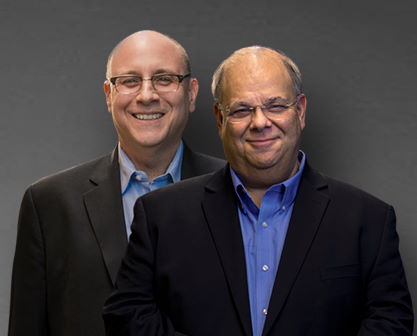 We put clients first. If you have been diagnosed with mesothelioma or lung cancer, we are here to help.
Call (877) 412-7449