American Biltrite Inc.
Did you work at American Biltrite Inc.? Diagnosed with Mesothelioma or Lung Cancer?
You may be entitled to receive compensation. Mesothelioma and lung cancer victims & their families have been awarded over $1 million+ from easy access to funds. Call us today to apply.
Over the past 20 years, we've helped 1,000s of families claim the compensation they deserve with no upfront costs to them.
American Biltrite Inc. is an American manufacturer that has made and distributed floor tiles, sheet flooring, and rubber products throughout North America for more than a century.
Today, American Biltrite (Canada) Ltd. is the company division that produces commercial and residential floor tile and industrial rubber.
However, from its former U.S. headquarters in Trenton, N.J., American Biltrite and its subsidiaries produced asbestos-containing floor tiles from 1961 through 1985. The company also produced sheet vinyl flooring with backers that contained asbestos fibers from 1962 through 1968 and from 1975 to 1980.
Asbestos was used extensively in a variety of products until the 1980s, though it was a known carcinogen as early as the 1920s.
In tiles and other flooring, asbestos was valued for its durability, flexibility, and resistance to moisture and heat. The heat resistance and dimensional stability of asbestos were important in the manufacturing process, as well.
Workers who inhaled invisible asbestos fibers while working with flooring years ago are now being diagnosed with mesothelioma, lung cancer, and other serious diseases.
This has led to legal action against companies like American Biltrite for having knowingly subjected workers exposed to asbestos and consumers to the danger of asbestos.
If you worked for American Biltrite Inc. (ABI) or any of its subsidiary or forerunner companies and have been diagnosed with mesothelioma, lung cancer, or another asbestos disease, you should learn about your right to compensation. Family members of those who have died from such diseases may also be eligible for compensation.
The highly respected asbestos lawyers of Belluck & Fox in New York are here to discuss your legal options with you. Our New York law firm is nationally recognized for our work in recovering almost $1 billion for workers and others harmed by asbestos exposure.
We can examine your case and pursue a claim for you at no charge unless and until we recover money for you. Contact us today for a free, no-obligation legal consultation.
American Biltrite and Asbestos-Containing Flooring
American Biltrite's Amtico Division and its majority-owned subsidiary Congoleum Corporation were among six primary processors of asbestos flooring in the U.S. as late as the 1980s (along with Armstrong World Industries,
Azrock Industries, Kentile Floors Inc., and Tarkett Inc.) Congoleum Corp. eliminated the use of asbestos in 1984, and the Amtico Division of American Biltrite phased out asbestos in 1985.
Vinyl-asbestos floor tiles were manufactured from polyvinyl chloride polymers or copolymers, which included 5 percent to 25 percent asbestos in the backing. To create floor tiles, raw asbestos fibers, pigment (coloring), and fillers were mixed dry and then combined with liquids.
This mass was heated, formed, and fed into rollers to be pressed to a desired thickness. While it was still warm, workers added embossing, pigment, and other surface decoration. Once the flooring was cooled (with water, refrigeration, and/or air drying), workers cut it into desired sizes.
Cutting asbestos-backed flooring into sheets and tiles allowed asbestos fibers, which are delicate and tiny, to break free and float into the air, essentially as asbestos dust. Individuals working with this material ran a great risk of inhaling asbestos fibers, which can become embedded in the lungs and cause mesothelioma, lung cancer, asbestosis, and other diseases years later.
In 2003, ABI's Congoleum Corporation filed for Chapter 11 bankruptcy to resolve lawsuits against it related to the use of asbestos in its products decades before. As a result, the company set up the Congoleum Plan Trust to pay out claims made by current and future victims of asbestos disease.
American Biltrite was a public company until it executed a stock buyback in June 2012. In its last public filing with the Securities and Exchange Commission, ABI acknowledged that it was "a co-defendant with many other asbestos manufacturers and distributors of asbestos-containing products in approximately 1,338 pending claims involving approximately 1,884 individuals as of December 31, 2011.
"These claims relate to products of the Company's former tile division [Amtico], which ABI contributed to Congoleum. The claimants allege personal injury from exposure to asbestos or asbestos-containing products."
ABI said it expected pending and anticipated asbestos claims over the next six years to cost the company $17.7 million to $62 million. In its 2016 annual report, it lists "asbestos and environmental liabilities" of $32.6 million.
The 2016 report also cites annual sales of $184.27 million.
American Biltrite Inc. continues to flourish despite a debt owed to former workers and consumers made ill by exposure to asbestos-containing flooring and floor tiles that the company knowingly manufactured and sold in disregard to the danger posed.
History of American Biltrite
American Biltrite, or ABI, is a large international corporation.
Since its founding in 1908 as the Ewell Rubber Company, a maker of rubber heels and soles for shoes, it has operated as or through such other companies as:
American Tile and Rubber Company, which began producing Amtico Rubber Flooring in Trenton, N.J., in 1917
Panther Rubber Mfg. Co., a name first used in 1931 to produce heels and soles in Stoughton, Mass.
American Biltrite Rubber Company, a name adopted in 1951
Bonafide Milles, manufacturer of vinyl-asbestos flooring and asphalt coverings, which American Biltrite acquired in 1961
Congoleum Corporation, a maker of vinyl flooring for residential and commercial markets, which merged with American Biltrite in 1993-1995
Janus Flooring Corporation, a Canadian company ABI acquired in October 2000
Among its manufacturing sites over the years were plants in:
Trenton, New Jersey
Ripley, Mississippi
Hohenwald, Tennessee
Wilmington, Massachusetts
Sherbrooke, Quebec, Canada
The corporate offices of American Biltrite Inc. are at 57 River St., Wellesley Hills, MA, which is in the Boston area.
Today, ABI operates three primary divisions:
K&M Accessories, which licenses costume jewelry under such well-known brands as Guess?, Tahari, Ellen Tracy, Panama Jack, and Rocawear
The Tape Products Division, which produces a wide variety of specialized pressure-sensitive tapes, films, and protective sheeting
American Biltrite (Canada) Ltd., which manufactures and distributes commercial flooring and performance sheet rubber throughout North America.
Our Asbestos Attorneys Fight for Those Harmed by American Biltrite
If you have been diagnosed with mesothelioma, lung cancer, or another asbestos-related disease and have a history of working with American Biltrite Inc. and its Amtico and/or Congoleum floor tiles and flooring products, you should talk to our knowledgeable legal team as soon as possible.
The best mesothelioma lawyers of Belluck & Fox in New York can review your medical records and work history to determine whether you may be entitled to compensation for your losses. We may be able to obtain payments for your:
Medical expenses (currently and into the future)
Lost income, including remuneration for reduced earning capacity due to your illness
Physical and emotional pain and suffering
Funeral and burial expenses if you have lost a loved one to asbestos-related disease
Belluck & Fox has recovered almost $1 billion for workers and families like yours. Contact us today to meet with an experienced and dedicated asbestos attorney. A partner from Belluck & Fox will get back with you personally within 24 hours of your call for a free, no-obligation legal consultation.
Sources:
American Biltrite: 2016 Company Information
American Biltrite: Investor Information
Congoleum Plan Trust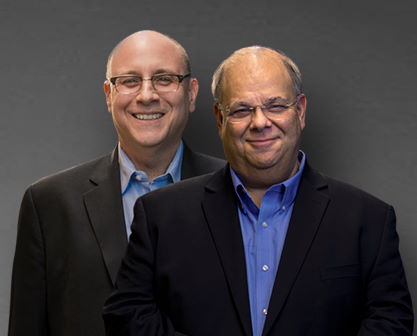 We put clients first. If you have been diagnosed with mesothelioma or lung cancer, we are here to help.
Call (877) 412-7449