A&P Co.
Did you work at A&P Co.? Diagnosed with Mesothelioma or Lung Cancer?
You may be entitled to receive compensation. Mesothelioma and lung cancer victims & their families have been awarded over $1 million+ from easy access to funds. Call us today to apply.
Over the past 20 years, we've helped 1,000s of families claim the compensation they deserve with no upfront costs to them.
Although it remains a popular and iconic chain in Northeast and Mid-Atlantic states, A&P, the oldest national supermarket chain in the United States, has fallen from its formerly glory, having once held the title of  the nation's—and the world's—largest retailer.
Former A&P employees and contractors may have been exposed to asbestos through their work with the company. If you worked at A&P or have lost loved ones due to occupational exposure to asbestos and were diagnosed with mesothelioma, contact our New York mesothelioma lawyer at Belluck & Fox, LLP for a free case review.
The Great Atlantic & Pacific Tea Company (A&P Co.) is a U.S. supermarket and liquor store chain with more than 300 location in
New York
Pennsylvania
New Jersey
Connecticut
Delaware
Maryland
History of A&P
A&P dates back to 1859, the year George Huntington Hartford and George Gilman started a mail-order tea business called The Great American Tea Company. That same year the merchants also opened a storefront in New York City. The company sold tea, coffee, and spices at discount prices.
The Great American Tea Company grew significantly over the next decade. Stores opened all over the New York metropolitan area and salesmen took their products on the road in horse-drawn carriages to New England, the South, and the Midwest.
In 1869 the company changed its name to The Great Atlantic & Pacific Tea Company.
By 1876 A&P had 100 stores and over the next decade the grocer began to introduce its own private label products, including the well-known Eight O' Clock Coffee brand. It also pioneered the use of refrigerated railroad cars to transport fruit and to bring seafood to the Midwest.
In the late 19th Century A&P had become the nation's first grocery store chain and at the turn of the century it had nearly 200 stores and sales exceeding $1 million.
Through the first half of the 20th century A&P experienced its greatest success. It began opening "no frills" neighborhood Economy Stores in 1912—a concept that would catch on and lead to a period of extraordinary growth.
Over a roughly 10 year period A&P went from 350 stores to 4,638 stores.
By 1929 its store count was up to 15,418 and sales had reached the $1 billion mark.
In 1936 A&P opened the first supermarket in the country in Braddock, Pennsylvania. At the supermarket customers were allowed to select their own groceries without a clerk—a major innovation at the time.
As the 1960s approached A&P was at the top of the industry, exceeding its closest competitor's sales by more than $1 billion.
A&P continued as the largest grocery retailer in the U.S. through the 1950s, and at one point, it was the largest retailer of any kind in the country.
However, stores were concentrated in urban areas and not in the growing suburbs and both John and George Hartford died in the 1950s, ending the founding family's control of the company. Sales began to falter and A&P steadily lost market share.
The grocer's financial woes came to a head during the 1970s, a decade during which A&P posted $51 million in losses at one point and Safeway eclipsed A&P as the country's largest food retailer.
A West German retailer, the Tengelmann Group, bought a controlling majority share of A&P in 1979, after which hundreds of stores and manufacturing operations began to close.
1981 began a restructuring period and new growth through an acquisition strategy, including store remodeling to gain a competitive edge, which continued through the 1990s.
Nonetheless, A&P filed for Chapter 11 bankruptcy in 2010. It emerged from bankruptcy in 2012 with 320 stores.
A&P and Asbestos Exposure
A&P's most successful years coincided with a period of widespread asbestos usage in the United States. A&P stores and distribution centers built during much of the 20th century made use of asbestos-containing materials in the HVAC systems that heated and cooled its large facilities, putting workers who repaired, installed, and maintained those systems at risk of developing asbestos-related diseases such as:
Asbestos Exposure from A&P Cooling Systems
A&P supermarkets and warehouses required coolers to keep refrigerated and frozen food at an appropriate temperature. Refrigeration equipment was kept in the basement of stores and produced cold air that was piped upstairs to food cases.
Supermarkets also had air conditioning systems that kept stores comfortable for shoppers during warmer weather.
Some were split systems, with cooling units outside that piped air through Freon pipes to an air handling unit in the store, while others were package systems with all components in a single outdoor box. Both refrigeration equipment and air-conditioning units had asbestos-containing materials in parts such as condensers, compressors, pumps, and valves.
Working on refrigeration and A/C compressors and condensers required changing out head gaskets, flange gaskets and valve gaskets. These gaskets were made with asbestos and removed with scrapers and wire wheels, a process that produced lots of asbestos dust.
Making new gaskets from sheet material with a ball peen hammer also created airborne asbestos fibers. Condensers and compressors additionally had pumps with asbestos packing and gaskets. Packing was changed out regularly to avoid leaks, and when pulled out of the gland it was in a friable state that produced asbestos dust.
The air handling units of air conditioners had Freon lines inside with asbestos gaskets in them as well as asbestos insulation to keep equipment cool. Air conditioning and refrigeration systems also used asbestos insulation on pumps to prevent condensation.
Asbestos Exposure from A&P Heating Systems
A&P buildings had boilers and furnaces that provided hot air and hot water.
Oil and gas fired boilers were located in basements and required regular maintenance. Due to their tremendous heat, boilers had large amounts of insulation and fire-resistant materials. Asbestos was until the 1970s the material of choice for these high-temperature applications.
During a maintenance call a mechanic might have to repair areas of broken insulation by patching them. A patching job first required cleaning up insulation that had fallen off, which was a very dusty job. Then, the mechanic would mix asbestos cement powder material with water to create a paste that was applied with a trowel to the boiler casing. Mixing the powder created asbestos dust that workers breathed in.
Another common boiler repair job was replacing packing on oil pumps and hot water pumps. This packing was removed with a pick and was in a friable state when removed. Hot water pumps were covered with asbestos insulation that had to be removed before packing could be replaced. Packing was also replaced on boiler steam valves.
Inside the boiler was a fire box lined with bricks and brick adhesive made from asbestos. Bricks crumbled and had to be replaced, a process that required the mechanic to take the bricks out, clean out the dust, put new bricks in, and apply brick cement. Sometimes the bricks had to be broken out with a hammer and chisel. The entire process of replacing bricks was extremely dusty.
The boiler's flue pipe is what vented the boiler to the outside. Flue pipes were insulated with asbestos insulation that had to be patched and repaired similar to the insulation on the boiler casing, by mixing the product and applying it with a trowel.
Fire tubes are what boiler flames go through. When mechanics replaced the tubes they had to remove the boiler's front cover, which was gasketed with asbestos rope. The asbestos rope would shed fibers when the cover was taken off and put back on and, on occasion, the rope gasket was removed and replaced.
In addition to boilers, A&P stores had furnaces that provided heat for the building. These furnaces were located in various locations such as on rooftops, in back rooms, and in basements.
Furnaces were insulated inside and out with asbestos insulation, and accessing interior components meant disturbing this insulation. This would occur, for example, when the heat exchanger or gas valve was replaced or when the burners were cleaned and inspected.
Belluck & Fox, LLP Lawyers Represent Former A&P Workers with Mesothelioma
Mechanics and other workers who serviced asbestos-containing equipment such as boilers, furnaces, air conditioners and refrigerators at A&P were likely exposed to asbestos.
If you worked at A&P in this capacity and have been diagnosed with mesothelioma or another asbestos-related disease, respected New York asbestos attorneys at Beluck & Fox, LLP can certainly help you. We've represented mechanics who worked at A&P and are familiar where asbestos was used and which companies supplied the asbestos.
We can help you recover financial compensation from the asbestos companies to pay for your medical bills and support your family.
To learn more, contact us or visit our attorneys in the City of New York and schedule a free case review with Belluck & Fox, LLP, America's premiere asbestos law firm.
Sources:
Other Asbestos Companies in New York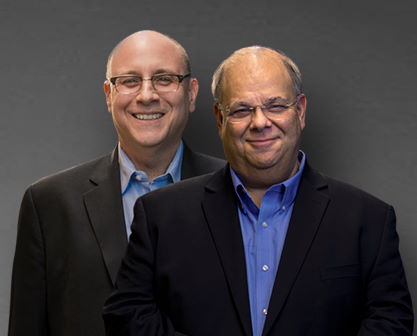 We put clients first. If you have been diagnosed with mesothelioma or lung cancer, we are here to help.
Call (877) 412-7449