Kraft Foods in Lowville
Did you work at Kraft Foods in Lowville? Diagnosed with Mesothelioma or Lung Cancer?
You may be entitled to receive compensation. Mesothelioma and lung cancer victims & their families have been awarded over $1 million+ from easy access to funds. Call us today to apply.
Over the past 20 years, we've helped 1,000s of families claim the compensation they deserve with no upfront costs to them.
The Kraft Heinz plant in Lowville, New York, makes dairy products that include the famous Philadelphia-brand cream cheese. The Kraft Foods Group merged with the H.J. Heinz Co. in 2015, and the following year, the Lowville plant launched a major expansion that will increase the number of workers it employs to 450.
Although the Kraft Heinz plant is an important employer in Lewis County, former workers may have been exposed to asbestos at the Lowville facility.
Prior to the 1990s, food processing plants used numerous asbestos-containing materials that resulted in workers developing mesothelioma, lung cancer and asbestosis. In New York and nationwide, Kraft Heinz Foods Co. has been named as a defendant in lawsuits alleging exposure to asbestos at its food processing plants.
Belluck & Fox has spent over two decades collecting evidence of asbestos use at Kraft and other New York food processing plants.
We know where asbestos was used at Kraft Foods in Lowville and how workers were exposed. Our New York mesothelioma lawyers at Belluck & Fox, LLP have successfully represented Kraft Foods workers who have been diagnosed with mesothelioma and other asbestos diseases. If you worked at Kraft Lowville and have been diagnosed with an asbestos disease, contact Belluck & Fox for a free consultation.
Asbestos Use at Kraft Heinz in Lowville
Modern Americans derive more than 50 percent of their daily calories from processed foods. Prior to the 20th century, however, Americans produced most of their own food. As American reliance on processed foods increased during the 1900s, it changed not only the way we ate, but also the way we worked, as many rural farmers moved to cities and took factory jobs.
In 1903, J.L. Kraft, the founder of Kraft Foods, started purchasing cheese at Chicago's Water Street market and selling it off a wagon to local grocers. By 1914, Kraft and Bros. Company was selling 31 cheese varieties and had opened a cheese factory in Illinois.
Kraft Cheese Company came to Lewis County, New York, in 1928 and purchased several cheese factories. Today, the Lowville factory is best-known for making Philadelphia cream cheese from locally sourced dairy products. The facility opened in 1971 and is Kraft's largest cream cheese plant. But up until the 1990s, the factory used asbestos materials and equipment that included:
Insulation on boilers, piping, ovens and storage tanks
Packing material in pumps used for automated wash systems, vacuum sealing and pumping dairy products
Gaskets
Electrical equipment, such as wire, conduit, cable, breakers, panels, boxes, and plastic casings for switches and controllers
Assembly line brakes
Wallboard, joint compound, caulking, paint and other building materials
Workers who repaired, replaced, renovated and installed asbestos-containing materials were at risk of asbestos exposure. This includes plumbers, pipefitters, maintenance mechanics, electricians, painters, laborers and other tradespeople. However, the creation of asbestos dust from working with asbestos-containing materials placed all factory workers at risk of exposure, and dust could have additionally been carried home by workers, resulting in secondhand asbestos exposure.
Former Workers Sue Kraft Heinz Over Asbestos
Former Kraft Foods factory workers have filed asbestos lawsuits, alleging that they were exposed to the deadly mineral fiber while working at Kraft facilities.
In Texas, for example, a man allegedly developed lung cancer from asbestos exposure due to his work as a pipefitter in a Kraft facility. Pipefitters are responsible for installing, assembling, fabricating, maintaining and repairing pipe systems. Pipe systems in food processing facilities were insulated with asbestos materials, and working on these pipes created a risk of asbestos exposure. In addition to Kraft, numerous asbestos product manufacturers are named as defendants in the lawsuit, including the makers of pumps, valves and steam traps.
In St. Louis, a former Kraft worker allegedly died from mesothelioma that he developed after being exposed to asbestos on the job. The defendants are alleged to not have provided warnings about the risk of working with asbestos products.
The companies that manufactured asbestos products knew for decades that exposure to asbestos can cause deadly diseases such as mesothelioma and lung cancer, but they failed to warn workers, resulting in countless preventable deaths. Exposure to asbestos is the only known cause of the incurable cancer mesothelioma, which can develop 15 to 60 years after asbestos fiber are inhaled or ingested.
Kraft Heinz Expanding Lowville Plant
Shortly after Kraft merged with Heinz in 2015, Kraft Heinz announced plans to invest $50 million into its Upstate New York facilities and add more than 100 jobs to its Lowville factory. The expansion calls for a 52,000-square-foot addition to the plant's north end and some demolition of the existing plant.
Kraft Heinz Lowville is the county's largest employer and the country's largest cream cheese plant. In addition to providing direct employment for hundreds of area workers, the factory also supports dairy farmers and other subsidiary businesses in the agriculture industry. In 2017, the plant began making string cheese.
But the expansion was not without controversy. It required improvements to the Lowville sewage treatment plant estimated at $55 million. As a compromise, town trustees changed to a monthly usage-based sewer billing agreement that replaced the former 60-40 agreement between the factory and the town.
Help for Asbestos Victims and Their Families
Food processing plants like Kraft Lowville stopped using asbestos materials in the 1990s, but by then, it was too late for the many workers who were exposed to asbestos in the preceding decades. Due to the long latency period of asbestos disease, workers exposed many years ago are only now being diagnosed with mesothelioma, lung cancer and asbestosis.
Belluck & Fox helps asbestos victims obtain maximum compensation from the companies that are responsible for their illness. If you were diagnosed with asbestos disease, don't trust your case to just any law firm. Trust Belluck & Fox, a respected mesothelioma law firm that has recovered more than $1 billion for mesothelioma patients and their families. For a free case review, call or contact us online.
Sources
Other Nearby Companies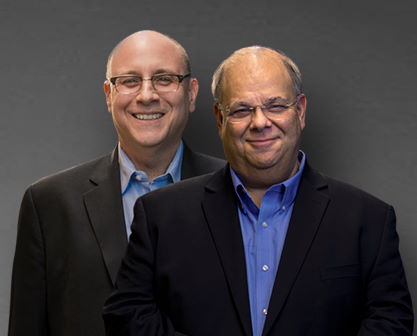 We put clients first. If you have been diagnosed with mesothelioma or lung cancer, we are here to help.
Call (877) 412-7449