Empire State Plaza
Did you work at Empire State Plaza? Diagnosed with Mesothelioma or Lung Cancer?
You may be entitled to receive compensation. Mesothelioma and lung cancer victims & their families have been awarded over $1 million+ from easy access to funds. Call us today to apply.
Over the past 20 years, we've helped 1,000s of families claim the compensation they deserve with no upfront costs to them.
The Empire State Plaza is a 98-acre complex in Albany, New York, consisting of government buildings, convention centers, a cultural education center, a performing arts center and other public buildings. Also known as the South Mall, the Empire State Plaza is the vision of former Governor Nelson D. Rockefeller, who wanted to create "the most electrifying capital in the world." At the time it was built, many criticized the plaza for displacing former area residents and its grandiose architecture.
Another controversial legacy of the Empire State Plaza is its use of asbestos-containing building materials. Construction of the Empire State Plaza took place between 1965 and 1978, a period when asbestos was widely used in building projects. Workers who built, serviced and maintained the South Mall are at risk of developing asbestos diseases such as mesothelioma, lung cancer, and asbestosis. Because these diseases have a long latency period, workers exposed to asbestos at the Empire State Plaza decades ago remain at risk for developing asbestos illnesses.
The nationally respected asbestos law firm of Belluck & Fox has an office in Clifton Park, New York, to best serve our Capital District clients. Our top-rated mesothelioma lawyers have successfully represented many Albany workers in mesothelioma lawsuits and helped them recover maximum compensation for the losses they have suffered. If you've been diagnosed with mesothelioma or another asbestos disease, contact us for a free case review.
Asbestos Exposure at the Empire State Plaza
Prior to federal restrictions on asbestos, the mineral fiber was incorporated into many types of building materials and equipment. Some of the main sources of asbestos exposure at the Empire State Plaza are described below.
Spray-on Fireproofing
Empire State Plaza has five high-rise buildings and one skyscraper — the Corning Tower. Each of these buildings was completed in 1973, the same year that the Environmental Protection Agency (EPA) banned most spray-applied fireproofing asbestos products.
Prior to being banned, spray-on asbestos fireproofing was applied to structural steel components of high-rise buildings to protect them from fire. Building codes require the application of fireproofing to structural steel, since it can elongate and warp at temperatures easily reached by normal commercial fires.
Asbestos fireproofing material was delivered as a dry powder in bags. The powder was mixed with water on the job site and then applied with a sprayer, and in some cases troweled on. Mixing the dry powder created large amounts of airborne asbestos fibers. Fibers were also released into the air when the fireproofing material was applied. Insulators, plasterers, laborers, pipefitters, painters, electricians and other tradespeople in the vicinity of spray-on fireproofing work inhaled and ingested asbestos fibers.
A huge amount of asbestos fireproofing was used in most buildings constructed in major cities between 1920 and 1970. The World Trade Center was built during the same period as the Empire State Plaza and contained hundreds of tons of spray-on fireproofing material.
Other Asbestos Materials Used at Empire State Plaza
Other types of building materials and equipment that may have contained asbestos at the Empire State Plaza are:
Floor tiles
Mastic
Steam and water pipe insulation
Pump insulation and packing material
Ceiling tiles
Wall and ceiling plaster
Joint compound
Ceiling and wall coatings
Roofing materials, including shingles
Paint, caulking and glazing
Elevator brakes and elevator shafts
Asbestos gaskets in pumps, flanges and boiler/furnace doors
Boiler refractory cement (interior) and asbestos insulation (exterior)
In addition to workers involved in construction of the Empire State Plaza, those who maintained and serviced buildings in the plaza were subject to asbestos exposure. For example, maintenance workers had to remove and replace asbestos insulation when servicing boilers, pipes, pumps and other equipment.
As insulation wore down and became friable, it released asbestos fibers that workers inhaled and ingested. Cutting through asbestos-containing building materials such as tile, wallboard and plaster also generated asbestos dust.
A 1988 EPA report found that asbestos materials in public buildings posed a health threat to trade workers as well as office workers and visitors. The EPA notes that there is no safe level of asbestos exposure, which can cause mesothelioma, lung cancer and asbestosis.
As part of modernization, the Empire State Plaza has periodically undergone upgrades that include asbestos removal. In 2014, Chase Tower had its elevators overhauled. Part of the job required removing asbestos. Asbestos has also been removed from the basement of Building No. 5.
Were you exposed to asbestos at the Empire State Plaza? Belluck & Fox can help.
History of Empire State Plaza
In 1959, Princess Beatrix of Holland visited New York Governor Nelson A. Rockefeller in Albany. Rockefeller was reportedly embarrassed by the shabbiness of the neighborhood around the capitol and made plans to build an ultra-modern government complex that he said would be "the most spectacularly beautiful seat of government in the world." Construction of the new capitol began in 1962 and lasted until 1978.
Some criticized the destruction of the old downtown neighborhood and the displacement of its residents to make way for Rockefeller's vision. Others took issue with the Plaza's architecture, calling it audacious and megalomaniacal. Building the Plaza required driving 25,000 steel piles 70 feet into the ground, creating an ear-splitting racket that continued for months. A fire in 1967 set construction back several weeks, and litigation ensued between the State of New York and one of the principal contractors.
Today, more than 11,000 state employees work at the Empire State Plaza complex, and the site attracts thousands of tourists each year. The complex's art collection is considered one of the country's greatest in a non-museum public site. While the South Mall is still criticized, it is undeniably a major fixture in the life of New York's capital city.
Let Our Top-Rated Mesothelioma Attorneys in Albany Help You
Belluck & Fox has represented asbestos victims in Albany and throughout New York for more than two decades. During that time, our skilled lawyers have meticulously documented asbestos exposure at New York job sites and recovered more than $1 billion for our deserving clients.
If you or a loved one worked at the Empire State Plaza and have been diagnosed with mesothelioma or another asbestos disease, our lawyers can help you determine how you were exposed to asbestos and which companies bear responsibility. To schedule a free case review, please contact us now.
Sources: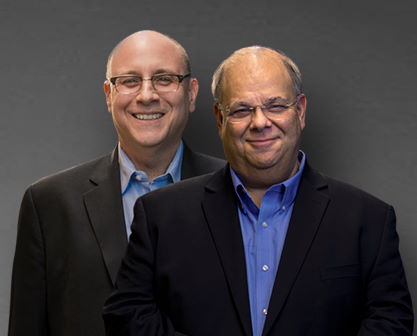 We put clients first. If you have been diagnosed with mesothelioma or lung cancer, we are here to help.
Call (877) 412-7449