Ferro Corp. in Buffalo, N.Y.
Did you work at Ferro Corp. in Buffalo, N.Y.? Diagnosed with Mesothelioma or Lung Cancer?
You may be entitled to receive compensation. Mesothelioma and lung cancer victims & their families have been awarded over $1 million+ from easy access to funds. Call us today to apply.
Over the past 20 years, we've helped 1,000s of families claim the compensation they deserve with no upfront costs to them.
Ferro Corp. is a major manufacturer of ceramic coatings, porcelain enamel coatings, glass colors, inks for ceramic and glass, surface finishing materials, laser marking materials, pigments and dispersions, and electronic materials. Ferro purchased the Electro Refractories and Abrasives Company in 1967, and along with it the Electro plant in Buffalo, New York.
Cancer-causing asbestos materials were commonly used at Ferro Corp.'s Electro refractories and abrasives division in Buffalo for many years. Workers who were exposed asbestos years ago continue to be diagnosed with mesothelioma, asbestos lung cancer, asbestosis, and other life-threatening diseases. The tragic truth is that companies that manufactured and sold asbestos materials knew of the dangers of their asbestos products, yet they failed to warn workers. Now, those New York asbestos companies must be held accountable for the senseless suffering they have caused.
The dedicated New York asbestos lawyers at Belluck & Fox have successfully represented former Ferro workers who have been diagnosed with asbestos diseases. Our respected law firm has taken on many large, deep-pocketed companies and recovered more than $1 billion for our deserving clients. We fight for the individuals and families whose lives have been forever changed by asbestos diseases such as mesothelioma.
Call or contact us online today to set up a free consultation and learn about your right to compensation after an asbestos disease diagnosis. One of the partners in our firm will schedule a meeting with you within 24 hours to discuss your diagnosis, work history and options for moving forward.
Asbestos Use at Ferro Corp.
At its facility on Willet Road in Buffalo, N.Y., Ferro originally had four main divisions and several additional service units. Asbestos materials were used throughout the plant until the late 1970s as part of the manufacturing process. Workers may have been exposed to the dangerous mineral while installing, maintaining, repairing or removing:
Pumps
Boilers
Valves
Gaskets
Packing material
Pipe covering
Electrical wiring
Block insulation
Insulating cement
Drying trays
When asbestos materials were cut, sanded, scraped or otherwise disturbed, microscopic particles would be released in the air in a cloud of dust. Those who were working directly with the materials, as well as anyone else in the vicinity, may have inhaled or ingested the asbestos fibers, which lodge in the body and can eventually cause cancer such as mesothelioma.
Workers were not warned of the dangers of the materials they were working with, so they did not use masks or other safety gear to protect themselves. There is no safe level of asbestos exposure, and asbestos diseases have a long latency period. This means that Ferro workers who were exposed to asbestos decades ago are still at risk of developing cancer.
Occupations Commonly Exposed to Asbestos
Certain occupations faced a higher risk of asbestos exposure due to the materials they regularly worked with. These include people who worked as:
Cement finishers
Plasterers
Maintenance workers
Construction workers
If you or a loved one worked with asbestos materials and has now been diagnosed with an asbestos disease, you should know about your legal right to compensation. Our mesothelioma lawyers can explain your options for recovering payment for medical expenses, lost wages, pain and suffering, and other damages you and your family have suffered.
History of Ferro Corp.
1919: Ohio businessmen Harry Cushman, Raymond Williams and Henry Luebbert incorporate the Ferro Enameling Company.
1920s: Bob Weaver starts the Ferro Enamel & Supply Co., which sells frit and other products made by Ferro Enameling Company. Weaver also launches The Enamelist, the first industry trade publication.
1930: The Ferro Enameling Company and the Ferro Enamel & Supply Co. merge, forming the Ferro Enamel Corporation.
1930s: The company develops a color division, manufacturing pigments for coloring porcelain enamel and glazes.
1939: The company begins trading on the New York Stock Exchange.
1951: To reflect its continued diversification, the company changes its name to Ferro Corporation.
1950s: Ferro launches a powdered metals division and develops the first "gel coat," a plastic coating that revolutionizes boat construction.
1960s: Ferro expands its research and development efforts as well as its acquisitions. It begins its takeover of the glass color market and enters the world of high-temperature ceramics with its purchase of Electro Refractories and Abrasives Company.
1972: Ferro enters the Fortune 500, placing it among the biggest industrial companies in the U.S.
1980s: The company sharpens its focus on its core business of plastics, in addition to coatings, ceramics, chemicals and colors.
1988: Ferro celebrates $1 billion in sales worldwide.
2000s: The company continues to grow both in sales and size, acquiring portions of Degussa Metals Catalysts Cerdec AG from OM Group Inc.
2010s: Ferro reshuffles its priorities, selling its plastics and North American polymer additives businesses. It also purchases Vetriceramici, a leading maker of tile coatings, and Nubiola, a global manufacturer of high-value pigments.
Our Attorneys Fight for Victims of Asbestos Disease
If you or a family member worked at Ferro and is now suffering from an asbestos disease, you should talk to one of our knowledgeable attorneys today. Diseases such as mesothelioma take more than a physical and emotional toll on patients and families. They can have long-lasting financial ramifications as families struggle to pay medical bills and figure out caregiving arrangements.
At Belluck & Fox, our nationally recognized mesothelioma attorneys focus solely on asbestos cases. We know where and how asbestos materials were used at Ferro, as well as which companies sold the materials used at the factory. We can sit down with you to review your work history and pinpoint exactly who should be held responsible for your illness.
Please call us or fill out our online contact form today to learn about your legal rights. Our attorneys want to help provide you and your family with the peace of mind of knowing that you can afford the treatment and all of the other financial challenges that come with an asbestos disease.
Sources:
Electro Abrasives: History
Other Asbestos Companies in New York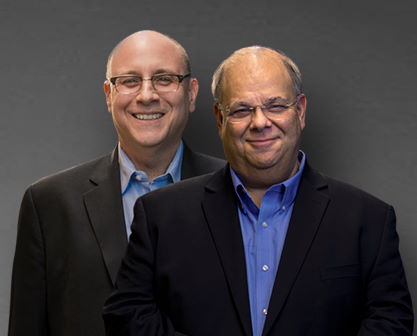 We put clients first. If you have been diagnosed with mesothelioma or lung cancer, we are here to help.
Call (877) 412-7449