Hooker Chemical in Niagara Falls
Did you work at Hooker Chemical in Niagara Falls? Diagnosed with Mesothelioma or Lung Cancer?
You may be entitled to receive compensation. Mesothelioma and lung cancer victims & their families have been awarded over $1 million+ from easy access to funds. Call us today to apply.
Over the past 20 years, we've helped 1,000s of families claim the compensation they deserve with no upfront costs to them.
Hooker Chemical, also known as Hooker Electrochemical Company, was a top producer of caustic soda and bleaches. Its chemical manufacturing plant in Niagara Falls employed many area residents, and the company was eventually bought out by Occidental Chemical Corporation. Hooker Chemical may be best known for the infamous Love Canal waste site and the resulting legal ramifications.
However, the asbestos company also put many workers' lives at risk by failing to warn them about the dangers of another toxic material on the Niagara Falls New York asbestos manufacturers. Exposure to asbestos causes mesothelioma, lung cancer, asbestosis and other life-threatening diseases. Decades after exposure, workers continue to be diagnosed with these devastating illnesses.
At Belluck & Fox, our dedicated New York mesothelioma lawyers have worked to hold Hooker Chemical and Occidental Chemical accountable for the irreversible harm they have caused to workers and families. Our skilled legal team has more than 25 years of experience successfully resolving complex asbestos claims. Our New York asbestos lawyers have recovered more than $1 billion for deserving clients and their families.
Contact our law firm today to set up a free consultation with a knowledgeable asbestos lawyer. We know when, where and how asbestos was used at Hooker Chemical, and we can help you fight for the full compensation you need after a mesothelioma diagnosis.
Hooker Chemical in Niagara Falls Mesothelioma Trust Fund & Lawsuits
Mesothelioma and lung cancer victims are qualified for the following Asbestos bankruptcy trust claims if they worked at Hooker Chemical (Buffalo and Niagara Falls): AC&S, AP Green, Armstrong World, Babcock & Wilcox, Eagle Picher, Fibreboard, Halliburton, Keene, Owens Corning, Plibrico.
Hooker Chemical and Asbestos Exposure
The chemical manufacturing process takes a lot of energy. That is one of the reasons Hooker Chemical chose its site at 4700 Buffalo Ave. in Niagara Falls, New York. The nearby Niagara Falls power project provided affordable electricity, while the nearby salt mines and water from the Niagara River were used in the process to electrolyze salt into chlorine and sodium hydroxide (NaOH).
At the Hooker Chemical plant in Niagara Falls, industrial boilers were used to produce energy from steam. Asbestos was used to insulate these boilers, as well as other materials used in the high-heat processes. The deadly carcinogen could be found throughout the Hooker Niagara Falls plant on chemical storage tanks, pumps, pipes, steam lines and steam traps, valves, gaskets, filters, packing and a range of other high-temperature equipment.
In addition, raw asbestos was commonly used in the production of chlorine at the plant. And plant workers had to wear face masks and protective clothing that contained asbestos fibers.
Workers who installed, maintained, repaired, replaced or handled asbestos-containing materials or raw asbestos were at high risk for inhaling or ingesting the microscopic fibers. Those who wore the asbestos protective clothing were also exposed. In fact, any workers in the vicinity of where asbestos products were disturbed may have been exposed to the dangerous dust.
Due to the high levels of asbestos dust at the Hooker Chemical plant in Niagara Falls, workers sometimes went home covered in asbestos fibers. This put their families at risk of "take-home exposure" to asbestos.
There is no safe level of asbestos exposure. Anyone who was exposed is at risk for developing mesothelioma, lung cancer, asbestosis and other serious respiratory illnesses.
History of Hooker Chemical
Hooker Chemical was founded in 1903 by Elon Huntington Hooker as a manufacturer of bleaches, caustic soda and other chemicals. The company was purchased by Occidental Chemical Corporation in 1968.
The company earned notoriety for dumping tens of thousands of tons of chemical and industrial waste that later caused serious health problems for residents at Love Canal, a Niagara Falls neighborhood built on top of the disposal site.
In 1978, President Jimmy Carter declared a health emergency at Love Canal. The federal government ultimately sued the company for more than $100 million in cleanup costs, and the environmental disaster led to the start of the federal government's Superfund program.
Types of Asbestos Diseases
For many years, companies like Hooker Chemical used asbestos materials in their manufacturing processes but failed to warn workers exposed to asbestos and the public of their dangers. Decades later, people are still paying the price for these companies' negligence.
People who inhaled or ingested tiny asbestos fibers may not feel the effect for many years, as the fibers remain in the body and cause increasing irritation of surrounding tissue. Eventually, asbestos exposure can lead to:
Mesothelioma, an aggressive type of cancer that attacks the mesothelium tissue lining of the chest cavity, lungs, abdominal area, heart and testicles. People who were exposed to asbestos may not experience symptoms of mesothelioma until 15 to 60 years later, and many are not diagnosed until the cancer is in a late stage.
Lung cancer, which can develop when asbestos dust is inhaled and the fibers lodge in the lungs. Asbestos lung cancer claims thousands of lives each year in the U.S.
Asbestosis, a chronic lung disease that also increases a person's risk for developing mesothelioma and lung cancer.
If you or a loved one has been diagnosed with mesothelioma, lung cancer or asbestosis after being exposed to asbestos at Hooker Chemical or Occidental Chemical, you may be entitled to compensation. A legal claim can help you pay for medical expenses, lost wages, pain and suffering, and other expenses related to a wrongful death due to asbestos disease.
Belluck & Fox Fights for Former Hooker Chemical Workers with Mesothelioma
Many residents of Niagara Falls and the nearby communities worked at the Hooker Chemical plant for years, unaware of the health risks they faced. Now, many years later, former chemical plant workers are being diagnosed with malignant mesothelioma and other asbestos-related illnesses.
If you or a family member has been diagnosed with an asbestos disease, you need to talk to the nationally recognized asbestos attorneys at Belluck & Fox as soon as possible. Our top-rated attorneys are very familiar with the Hooker Chemical plant and asbestos use at the facility. Our law firm has the manpower and the resources to build a strong case for full and fair financial compensation for you.
Occidental Chemical Corporation
4700 Buffalo Ave,
Niagara Falls, NY 14304, United States

Schedule a free case review now to learn how we can help you and your family.
Sources: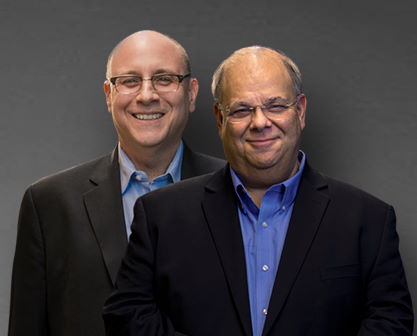 We put clients first. If you have been diagnosed with mesothelioma or lung cancer, we are here to help.
Call (877) 412-7449