A & I Corporation
Did you work at A & I Corporation? Diagnosed with Mesothelioma or Lung Cancer?
You may be entitled to receive compensation. Mesothelioma and lung cancer victims & their families have been awarded over $1 million+ from easy access to funds. Call us today to apply.
Over the past 20 years, we've helped 1,000s of families claim the compensation they deserve with no upfront costs to them.
A & I Corporation, based in West Virginia, was one of many businesses that knowingly produced insulation products containing the dangerous mineral asbestos, yet failed to warn workers and consumers of the danger.
Now, former employees and those who worked at jobsites where A & I insulation was used are at risk of developing serious diseases resulting from that asbestos exposure.
Although A & I filed for bankruptcy in 1999, the asbestos manufacturing company was forced to set up and fund a trust to pay current and future asbestos victims for the harm they have suffered.
If you or a family member has been diagnosed with mesothelioma due to exposure to A & I products, you may be able to file for compensation from the trust fund.
The nationally respected asbestos lawyers of Belluck & Fox have extensive experience managing all aspects of filing asbestos trust claims.
Although these trusts have complex policies and requirements for documentation, our skilled legal team can guide you through the entire process. We can help you:
Establish your eligibility for payment from the trust fund
File a well-documented claim for compensation
Defend your claim during audits by trust administrators
Our best mesothelioma lawyers have secured almost $1 billion for victims of asbestos disease and their families. If you or a family member is coping with an asbestos disease, contact us today to set up a free consultationc
Our law firm does not charge fees upfront to start working on asbestos claims. We only collect payment if and when we secure a lung cancer asbestos compensation for you.
A & I Bankruptcy Trust
The A & I Corporation Asbestos Bodily Injury Trust was established after the company filed for Chapter 11 Bankruptcy in 1999. The trust was set up to process and pay asbestos personal injury claims to workers who were exposed to asbestos through A & I products and subsequently developed a serious illness such as mesothelioma.
Although the A & I Trust outlines the process for filing a claim on your own, you should speak with a qualified attorney first.
Our attorneys have decades of experience demanding full and fair payouts from these trust funds, so we know what to expect and can walk you through the process. 
Asbestos Exposure at A & I Job Sites
Asbestos insulation presents a work hazard because of the way the product is developed.  Asbestos products, when intact, do not present a threat.
However, insulation that contains asbestos could be damaged, causing the fibers to be released into the air. This frequently occurs when insulation is cut, installed, removed, or repaired.
If the insulation has aged or is badly decomposed, it becomes friable, allowing the release of asbestos fibers into the environment. When a worker is exposed to asbestos and inhales these fibers, it can cause severe damage to the body, which may not show symptoms until decades later.
Any employees or contractors who worked with A & I insulation or asbestos products, including:
Pipe-fitters
Construction workers
HVAC workers
Plumbers
Installers
Industrial workers face a severe health risk from asbestos exposure. In addition, workers' families are at risk for secondhand asbestos exposure to asbestos at home that was carried on uniforms, clothing, skin and hair.
The A & I Trust has admitted that asbestos exposure occurred at a variety of job sites run by the following companies:
ACE Industries
AEP Power Plants
Agsten
American Alloys
Aristech / USS Chemical
Ashland Chemical
Ashland Oil
C&P Telephone Building
Cabot Carbon
CAMC General
Columbia Gas Company
CSX Railroad
Dayton Malleable / Ironton Iron / Amcast
Diamond Shamrock / Occidental
Fike Chemical
FMC
Goodyear
INCO
Kaiser Aluminum
Kentucky Electric Steel
Koppers
Libby Owens Ford Glass Company
Mobay Chemical (a/k/a Bayer / Miles Chemical Company)
Monongahela Power Station
Monsanto
Storm Power Station
Pocohontas Empire Coal Company
Putnam Fabrication
Remington Rand
Sammis Power Station
Shell Chemical
True Temper Corporation
Union Carbide
United Fuel Gas Company
US Steel
Western Electric
Westvaco
WV Malleable Iron
This is not a comprehensive list of job sites where workers may have been exposed.
If you or a loved one was exposed to A & I products and has since been diagnosed with an asbestos disease, you need to learn about your rights today. 
Asbestos-Related Illnesses
Asbestos products were frequently used in the U.S. in manufacturing operations prior to the 1990s because businesses could purchase the materials at a low cost.
Asbestos is a mineral substance that occurs naturally, with a soft consistency. The fibers are flexible and resistant to heat, electricity and corrosion by chemicals.
In its purest form, asbestos is a solid insulating product. Asbestos can also be mixed with cement, cloth, paper, plastic and other materials.
Although these factors made asbestos profitable for companies, they also made asbestos highly toxic to workers within industrial environments.
However, asbestos companies kept that information to themselves and failed to warn workers of the dangers.
At one point, more than 800,000 tons of asbestos was being used throughout the United States in manufacturing and imports. Because of its heavy usage, millions of Americans were exposed to asbestos in the workplace.
This exposure has led to hundreds of thousands of people being diagnosed with severe illnesses such as mesothelioma, lung cancer and asbestosis. 
Belluck & Fox Represents Former A & I Employees Who Are Diagnosed with Asbestos Diseases
The experienced  New York City asbestos attorneys at Belluck & Fox, LLP will stand up for the rights of workers who have been harmed by A & I Corporation's dangerous asbestos insulation products.
Our law firm will assist you and your family members in demanding compensation for medical bills, lost wages, pain and suffering, and other damages resulting from a serious asbestos illness.
If you worked with A & I products and have been diagnosed with an asbestos-related disease, contact Belluck & Fox today at 212-681-1575 or fill out our online contact form to set up a free consultation.
Other Asbestos Companies in New York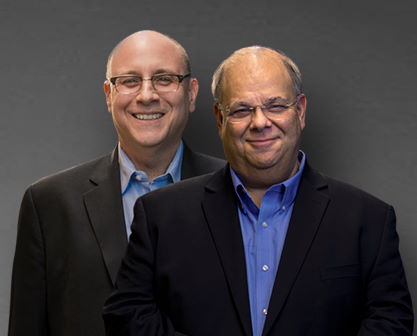 We put clients first. If you have been diagnosed with mesothelioma or lung cancer, we are here to help.
Call (877) 412-7449