Albany Steam Station
Did you work at Albany Steam Station? Diagnosed with Mesothelioma or Lung Cancer?
You may be entitled to receive compensation. Mesothelioma and lung cancer victims & their families have been awarded over $1 million+ from easy access to funds. Call us today to apply.
Over the past 20 years, we've helped 1,000s of families claim the compensation they deserve with no upfront costs to them.
The Albany Steam Station is a shuttered power generation plant in Glenmont, New York. The plant was decommissioned in 2005 and replaced by the newer, cleaner Bethlehem Energy Center.
Albany Steam Station used asbestos-containing materials that have caused former workers exposed to asbestos to develop mesothelioma, lung cancer and asbestosis. In fact, the Pittsburgh Corning Corporation (PCC) asbestos trust names Albany Steam Station as a worksite that used PCC asbestos materials.
If you worked at Albany Steam Station and have been diagnosed with an asbestos disease, you should learn about your legal rights to financial compensation.
At Belluck & Fox, our nationally respected mesothelioma lawyers are solely focused on holding asbestos companies accountable and winning maximum compensation for our clients.
Our law firm has secured more than $1 billion for victims of mesothelioma, lung cancer, and other life-threatening illnesses.
We have successfully represented Albany Steam Station workers, and we have detailed knowledge of the asbestos products that were used at the site. Our dedicated team can help you pursue the money you need to secure your family's future after an asbestos disease diagnosis.
To speak with our lawyers in a free case review, please contact us now.
Asbestos Use at Albany Steam Station
Albany Steam Station originally used four coal-burning boilers that entered service between 1952 and 1954. These boilers burned coal to produce steam. The steam flowed into a turbine that turned a generator to create electricity.
The coal-powered Albany Steam Station was rated at 376 MW. In 1970, the boilers were converted to burn fuel oil, and in 1981, they were again converted to burn natural gas, raising the plant's capacity to 400 MW.
When the plant was decommissioned in 2005, some of the asbestos-containing materials at the site were removed, while others were encapsulated and tagged. The encased asbestos at the Albany plant became the responsibility of the new owner, PSEG Power.
Boilers
The boilers at Albany Steam Station were insulated on the inside with asbestos refractory materials and on the outside with asbestos insulation. The boilers also used asbestos door gaskets and were connected to piping and equipment with asbestos gaskets.
Turbines
Superheated steam from the boilers was piped to turbines through asbestos-insulated steam lines. The turbines were also lined on the inside and the outside with asbestos insulation. Pumps and valves connected to the turbines contained asbestos packing and gaskets.
Other Asbestos-Containing Equipment
Albany Steam Station used other equipment and components that contained asbestos, including:
Coolers, blowers and fans
Compressors
Conveyors
Heaters
Evaporators
Piping
Electrical boxes
Routine servicing of asbestos containing equipment — such as inspections and repairs, removing and replacing insulation, scraping off and installing new gaskets, and replacing packing — exposed workers to asbestos. Due to the long latency period of asbestos disease, workers exposed in a New York jobsite asbestos 15 to 60 years ago continue to be diagnosed with mesothelioma, lung cancer and asbestosis.
Learn more about asbestos exposure at power plants.
Plant Conversion
The conversion of the Albany Steam Station from coal to oil and later to natural gas required removing the existing combustion equipment, installing new piping and burners, modifying combustion controls, and modifying or replacing auxiliary systems, equipment and plant controls.
This work entailed removing and modifying asbestos-containing equipment and was a major source of asbestos exposure for workers involved, including pipefitters, mechanics, laborers, electricians and plumbers.
Pittsburgh Corning Corporation Asbestos Products at Albany Steam Station
The Pittsburgh Corning Corporation (PCC) in 1962 purchased the Unibestos product line from UNARCO industries. Unibestos products contained asbestos and were used in high-temperature applications. Products in the Unibestos lineup included pipe and block insulation, cements and finishes, packing and gaskets, and textiles.
Factory workers at PCC's Texas manufacturing facility sued the company for asbestos exposure in 1977, eventually leading to an out-of-court settlement and the establishment of a trust to resolve all asbestos personal injury claims. The claims include PCC factory workers as well as workers who were exposed to asbestos from PCC products after they went to market.
The PCC trust names Albany Steam Station on a list of sites that used PCC asbestos products. The trust specifies 1970 as the year PCC asbestos products were first used at the power plant. This coincides with the plant's conversion from coal to oil.
If you worked at the Albany Steam Station and have been diagnosed with asbestos disease, Belluck & Fox can help you identify all possible sources of compensation. Learn more during a free consultation.
History of Albany Steam Station
The Albany Steam Station operated from 1952 to February 2005. PSEG Power New York acquired the plant site from Niagara Mohawk Power Corp. in 2000 and built the Bethlehem Energy Center, which entered service in July 2005.
Bethlehem Energy Center uses some of the infrastructure from the old plant, including:
the switchyard
natural gas pipelines
and storage tanks
The new plant not only generates more power than the old plant, but it also is a much more environmentally friendly power source. Compared to the Albany Steam Station, the Bethlehem Energy Center withdraws 98 percent less water from the Hudson River, reduces air pollution emissions by 98 percent to 99 percent, and uses 36 percent less fuel per kilowatt-hour.
In 2017, New York State announced plans to improve Bethlehem Energy Center's energy efficiency. The plan calls for changes to hardware and software components of the plant's turbines.
Our Law Firm Demands Justice for Asbestos Victims and Their Families
Asbestos manufacturing companies knew for decades that their products could cause cancer and respiratory ailments, but they failed to warn workers.
Their negligence resulted in an entirely preventable epidemic of asbestos disease that continues to claim more than 10,000 victims in the United States each year.
The experienced New York mesothelioma attorneys at Belluck & Fox are dedicated to securing justice for victims of the asbestos industry. Our track record of success includes groundbreaking wins in mesothelioma cases and more than $1 billion recovered for our clients.
We have meticulously documented how workers were exposed to asbestos materials at Albany Steam Station.
Learn how we can help you and your family fight for financial compensation during a free case review.
Sources:
Other Asbestos Companies in New York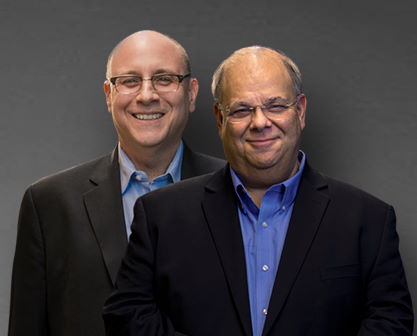 We put clients first. If you have been diagnosed with mesothelioma or lung cancer, we are here to help.
Call (877) 412-7449