Nassau Smelting and Refinery Co.
Did you work at Nassau Smelting and Refinery Co.? Diagnosed with Mesothelioma or Lung Cancer?
You may be entitled to receive compensation. Mesothelioma and lung cancer victims & their families have been awarded over $1 million+ from easy access to funds. Call us today to apply.
Over the past 20 years, we've helped 1,000s of families claim the compensation they deserve with no upfront costs to them.
The Nassau Smelting and Refining Company is a former facility operated on Staten Island, New York. Operations ceased in 2000, but prior to that, the site was producing up to 100 million pounds of refined copper annually. And for many years, Nassau Smelting was the leading salvage unit of Bell Telephone Company.
Although today the site is being repurposed as a mixed-use development, the legacy of asbestos exposure at Nassau Smelting continues to affect former workers. Due to the extremely high temperatures used in metal smelting and refining, heat-resistant asbestos-containing materials were widely used at Nassau Smelting. Manufacturers of asbestos materials knew that their products posed serious health dangers but failed to warn workers.
Former workers who have developed mesothelioma, lung cancer and asbestosis may be entitled to compensation.
Belluck & Fox is a respected New York asbestos law firm with a national reputation for excellence. We have recovered more than $1 billion for our deserving clients, providing them the money they need for their treatment and other financial burdens they and their families may face.
Our experienced asbestos attorneys knows where asbestos was used at Nassau Smelting and how workers were exposed. If you or a loved one worked at Nassau Smelting and has been diagnosed with asbestos disease, please contact us for a free consultation.
Asbestos Exposure at Nassau Smelting
Smelting is the process of creating metals from ores or recycled/waste products. Refining metal consists of removing impurities. Both processes involve melting and heating metals, which requires extremely high temperatures.
Asbestos, due to its strong heat and fire resistance, was for most of the 20th century the insulator of choice for these high-temperature operations. It was found in materials such as:
Asbestos refractory material lining furnaces and crucibles
Coating material for casting cores
Worker protective clothing
Insulation on the surface of boilers, pipes, tanks, pumps and valves, as well as gaskets and pump packing
Flooring, ceiling and wall materials
How Workers Were Exposed to Asbestos at Nassau Smelting
Furnace workers, smelters and pourers at Nassau Smelting were in direct contact with asbestos-containing materials, especially during work activities that included:
Cleaning, inspecting and repairing furnaces
Removing metal oxide build-up from molds, crucibles, walls and floors
Working in boiler rooms
Construction, renovations, repairs and demolition involving asbestos-containing materials such as cement, drywall, shingles and tiles
Once asbestos materials are disturbed and microscopic fibers become airborne, no worker is safe from inhaling or ingesting the fibers. This mean anyone working at Nassau Smelting — even office workers — were at risk for asbestos exposure.
Workers may also have carried home asbestos fibers on their body and clothing, resulting in take-home asbestos exposure for workers' family members.
History of Nassau Smelting and Refinery Co.
In 1900, the Tottenville Copper Company was founded on Staten Island by Manhattan metals merchant Benjamin Lowenstein. The company started out buying and selling metals, but by 1920, it had expanded into metal refining and smelting.
Western Electric Company bought Tottenville in 1931, and the facility's name was changed to Nassau Smelting and Refining Company. Nassau Smelting became the leading salvage unit of Bell Telephone Company, refining lead, copper and other metals from Bell's recycled telephone wires.
Forty years later, the facility changed hands yet again and was renamed the Nassau Recycle Corporation. Lead, white metals and precious metals were refined at the facility until 2000, when it was shut down.
The site was purchased by investors for $30 million in 2016. A mixed-use project including senior housing units, retail and housing units is planned.
Research Links Mesothelioma to Metal Refining and Smelting Work
Several studies have linked refining and smelting work to mesothelioma and lung cancer caused by asbestos exposure.
For example, a Canadian study found that "workers in the smelting industry had an increased risk of mesothelioma." Mesothelioma and asbestosis diagnosis were also found among a group of copper refinery workers exposed to asbestos. The study notes that "asbestos dust had been a contaminant of the workplace, used in the insulation of the foundry furnaces and related equipment."
Occupational studies such as these have been foundational in linking asbestos exposure to mesothelioma and other diseases. Although asbestos companies denied for many years that asbestos was connected to respiratory disease and cancer, scientists proved the connection in the 1960s, and this was a key development in holding asbestos companies liable for worker harm.
Exposure to asbestos is the only known cause of mesothelioma, and there is no safe level of asbestos exposure.
Asbestos Disease Can Take Decades to Manifest
Even though Nassau Smelting and Refining Co. was closed in 2000, former workers may only have recently been diagnosed with mesothelioma, lung cancer or asbestosis. It can take 15 to 60 years for mesothelioma to develop following exposure to asbestos. This means that even if you worked at Nassau Smelting decades ago, you are still at risk for this deadly disease.
Due to the insidious nature of asbestos disease, patients — and even doctors — may not immediately recognize symptoms as being asbestos-related. Early detection, however, is the key to more effective treatment and a longer life expectancy. So if you believe that you may have been exposed to asbestos at Nassau Smelting and are exhibiting mesothelioma symptoms, it is imperative that you mention this to your physician.
Our Law Firm Gets Justice for Asbestos Victims
The companies that made and sold asbestos products knew as far back as the 1920s that asbestos was making workers sick, yet they failed to warn the public. Now, these companies are being held liable for their negligence through lawsuits filed by former workers and families coping with mesothelioma and other asbestos-related diseases.
Belluck & Fox is committed to obtaining justice for mesothelioma victims and their families. Our New York mesothelioma lawyers have secured more than $1 billion for our clients and earned a reputation as the go-to law firm for asbestos litigation. We know where asbestos was used at Nassau Smelting and how workers were exposed to deadly asbestos dust. Our Belluck & Fox trusted asbestos attorneys will fight for your family's future.
To learn more, please contact us for a no-cost and no-obligation case review.
Sources:
SILive.com: 10 Uses Permitted on the Old Nassau Smelting Site
https://www.silive.com/news/2017/05/10_uses_permtted_on_the_old_na.html
SILive.com: Old Nassau Smelting Site Bought for $30M; to Be Mixed-Use Development
https://www.silive.com/southshore/index.ssf/2016/03/old_nassau_smeling_site_bought.html
Staten Island Waterfront 2012
https://macaulay.cuny.edu/eportfolios/siwaterfront12/history/tottenville/
Occupational & Environmental Medicine: Respiratory Health of Workers Exposed to Metal Dusts and Foundry Fumes in a Copper Refinery
https://www.ncbi.nlm.nih.gov/pmc/articles/PMC1128188/?page=5
American Journal of Respiratory and Critical Care Medicine: Lung Cancer and Mesothelioma Among Canadian Mining, Smelting and Oil and Gas Workers: A Population Based Study
https://www.atsjournals.org/doi/abs/10.1164/ajrccm-conference.2017.195.1_MeetingAbstracts.A7312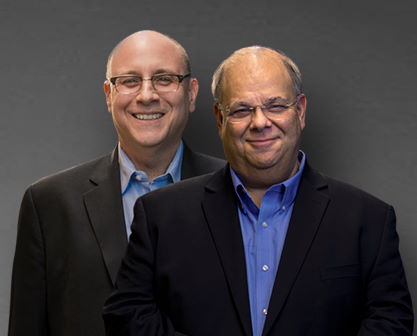 We put clients first. If you have been diagnosed with mesothelioma or lung cancer, we are here to help.
Call (877) 412-7449