IBM Endicott
Did you work at IBM Endicott? Diagnosed with Mesothelioma or Lung Cancer?
You may be entitled to receive compensation. Mesothelioma and lung cancer victims & their families have been awarded over $1 million+ from easy access to funds. Call us today to apply.
Over the past 20 years, we've helped 1,000s of families claim the compensation they deserve with no upfront costs to them.
Though currently headquartered in Westchester County, multinational computing giant IBM has its roots in Endicott, a city in New York's Southern Tier region. The company was founded in 1911, setting up factories and research labs in the area that provided jobs for thousands in the Southern Tier. The local economy flourished thanks in large part to the success of IBM, which maintains close ties to Endicott and the surrounding community.
Although the company sold the Endicott property in 2002, IBM leases space at the site for research purposes and remains in operation within the village today. Endicott is one of the Triple Cities, which includes its neighbors Binghamton and Johnson City.
A large portion of IBM's Endicott workforce was exposed to asbestos during their time with the company. Asbestos, in use in much of the equipment and materials present at the Endicott facility, has been known to cause cancer and other diseases for decades. Mesothelioma has affected IBM employees in many different lines of work.
Belluck & Fox, LLP has represented a number of clients who worked at IBM in Endicott. These clients have had a wide variety of jobs at IBM, including laborers, researchers, insulators, carpenters, and technicians. Belluck and Fox, LLP has records regarding Endicott in its archives, including maps, photographs, and documents that show the purchase of asbestos products from a number of companies.
These asbestos companies never warned people it's asbestos products were dangerous, even though asbestos was known to cause illnesses as far back as the 1920s. As a result, many workers exposed to asbestos – including former employees of IBM  – are being diagnosed with mesothelioma.
IBM Endicott Mesothelioma Trust Fund & Lawsuits
Mesothelioma and lung cancer victims are qualified for the following Asbestos bankruptcy trust claims if they worked at IBM (Endicott): AC&S, Armstrong World, Babcock & Wilcox, Eagle Picher, Keene, Owens Corning, US Mineral.
Corporate History
With over 100 years of technological innovation, IBM has consistently stood out as one of the largest and most well-known names in computer science. Originally named the Computing-Tabulating-Recording Company, or CTR, the company was formed by Charles Ranlett Flint as a consolidation of several small tabulating machine companies.
Flint hired Thomas Watson Sr. to run the company in 1914, who quickly began carving out a unique corporate culture that rewarded strong salespeople and emphasized customer service. The company adopted the name International Business Machines in 1924, and under the guidance of Mr. Watson, helped shape the modern computer industry through the twentieth century.
In 1952, Watson's son, Thomas Watson, Jr., took over as president of IBM, and the company began making leaps in data and computing technology. Today, IBM controls one of the largest workforces in the world, with a payroll extending to over 400,000 employees worldwide. Engineers and teams working at IBM have invented many of the technologies that shaped the modern world, including such innovations as the ATM, the hard drive, and the magnetic stripe card.
Asbestos Exposure at IBM Endicott
Founded by Harlow Bundy for his International Time Recording company, IBM's Endicott site was built on 22,958 square foot plot of land in 1904 and consisted of only five buildings. By 1924, that number had grown to 25 buildings and half-a-million square feet, and it continued to grow beyond this.
The site eventually became a sprawling 135 acre center for manufacturing, training, education, and research for IBM and remained important even as new complexes began to open across the globe. The campus was set just east of the center of Endicott, on a half-mile long stretch between North Street to the south, and Watson Boulevard to the north. Over 12,000 Endicott-area residents have been employed at the site since it opened.
Throughout the facility, a great deal of asbestos was used, typically in areas and equipment regularly exposed to heat, steam, and corrosive chemicals. Pipes ran throughout the facility, often carrying hot or corrosive fluids and gasses, and were typically insulated with asbestos. Pumps and valves, used to control the flow through these pipes, were sealed using asbestos gaskets and stuffed with asbestos packing.
When these needed regular maintenance or repair, the asbestos was scraped, wire brushed, and removed. It had to be reapplied by cutting gaskets and packing to size and applying insulation as wet cement. This process would release a significant amount of asbestos dust into the air.
In large plants of this type, energy needs are always a major concern. On-site powerhouses would use large industrial boilers to heat water for the plant's heating needs and then use the steam produced to spin turbines that would use this motion to generate electricity. Boilers were often insulated on the outside with asbestos and connected to the same types of pipes, pumps, and valves mentioned above. The turbines, due to the steam and high electricity generated, used asbestos parts as well.
Construction materials were often made with asbestos. Asbestos tiles, drywall, roofing, fireproofing, and other building materials had to be installed and later ripped out. This can create asbestos dust and cause it to settle on surfaces such as floors, machines, and countertops. The companies that manufactured asbestos equipment, parts, and materials provided no warnings.
Families were put at risk, due to employees returning home with asbestos dust covering their hair, shoes, skin, and clothing. This asbestos would then release into the air of their homes, and affect whoever lived there, including spouses and children.
Diagnosed With Mesothelioma? Help is Available.
Mesothelioma is only caused by asbestos. Although it was a known harmful substance, asbestos was used in products sold without warnings or safety instructions. Former IBM Endicott employees who have developed mesothelioma, lung cancer, asbestosis or other asbestos diseases have the right to seek compensation. Settlements obtained by our firm can pay for treatment of the disease, and protect your family from financial hardship. It is critical to act quickly after being diagnosed with an asbestos disease because the law limits the time to bring a claim.
Mesothelioma victims need to hire attorneys who are familiar with asbestos cases – lawyers who have successfully taken on the asbestos manufacturers and know the ways in which people were exposed.
The mesothelioma attorneys at Belluck & Fox, LLP have won over $1 billion from corporations that sold asbestos products to consumers and industry, and have represented victims who were exposed to asbestos while working at IBM's Endicott complex, including carpenters, technicians, toolmakers, chemical analysts, insulators, and even field representatives.
We know the IBM site, and already have documents and research regarding the use of asbestos at IBM. We have also represented employees of contractors who have worked at the site, such as laborers and carpenters.
The dedicated NYC asbestos attorneys at Belluck & Fox, LLP make every effort to address our clients' specific needs. We know the strain that battling mesothelioma and other asbestos diseases can place on your life, so our experienced mesothelioma lawyers can make accommodations to meet with you in your home, and will handle all the work on your case, rather than referring you to another law firm.
It is also important to keep in mind that there is no financial risk in retaining our services; we only receive payment if we recover money for you and your family. Visit our New York location and can be reached at 1-518-621-2699 or through our online contact form.
IBM
1701 North St.
Endicott, NY 13760 USA

Other Asbestos Companies in New York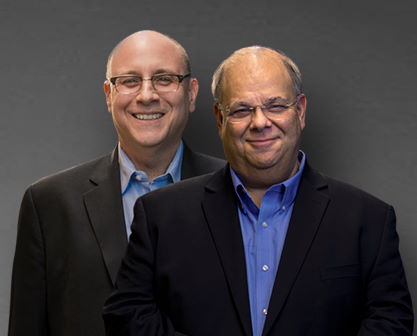 We put clients first. If you have been diagnosed with mesothelioma or lung cancer, we are here to help.
Call (877) 412-7449