Rochester, NY Products Division of General Motors
Did you work at Rochester, NY Products Division of General Motors? Diagnosed with Mesothelioma or Lung Cancer?
You may be entitled to receive compensation. Mesothelioma and lung cancer victims & their families have been awarded over $1 million+ from easy access to funds. Call us today to apply.
Over the past 20 years, we've helped 1,000s of families claim the compensation they deserve with no upfront costs to them.
General Motors has operated a manufacturing facility in Rochester since 1939. The current Rochester components plant is the original home of the Delco Rochester Products Division of General Motors.
Following a brief period of non-GM ownership, General Motors reacquired the Lexington Avenue plant in 2009.
Production and maintenance workers at GM's Delco Rochester Products Division may have been exposed to asbestos on the job. Asbestos exposure is linked to life-threatening illnesses including mesothelioma, lung cancer and asbestosis.
Victims who have been diagnosed with asbestos diseases may qualify for compensation from the asbestos companies responsible for their exposure.
Even if your asbestos exposure occurred decades ago, it is not too late to hold negligent corporations accountable for their actions.
If you have an asbestos disease and worked at Rochester's General Motors plant or serviced GM vehicles once they went to market, you need to speak with an experienced New York asbestos attorneys at Belluck & Fox about your rights to compensation.
Belluck & Fox is a New York asbestos and mesothelioma law firm with a national reputation for excellence. Our experienced mesothelioma lawyers have defended the rights of people who have become ill due to asbestos exposure in the workplace for more than 25 years. During that time, we have secured more than $1 billion on behalf of deserving asbestos victims.
To learn how we can help you, contact us for a free consultation.
Asbestos Exposure at General Motors in Rochester, NY
The Rochester Products Division of General Motors was well known for manufacturing the Rochester Carburetor. It also produced –
Fuel injection systems
Steel tubing
Cigarette lighters
Locks
Keys
Fuel pumps
Other vehicle components
Asbestos materials were utilized in numerous ways at General Motors, including:
Die Metal Casting
GM used die metal casting to make automotive parts such as carburetors. Metal die casting is a manufacturing process used to make well-defined metal parts using molds. These molds are also known as dies.
The process involves pouring molten metal into a mold cavity. The metal is first melted in a furnace and then injected into the die. As the metal cools in the mold, it solidifies into the finished part.
Molten metal used in die casting can reach temperatures of 1,000 to 2,000 degrees Fahrenheit. The casting machine requires insulation and coatings to protect workers and equipment against such high heat.
Due to its heat and fire-resistant properties, asbestos was a common insulating component in hot metal machinery. Metal workers may also have worn protective equipment such as gloves and aprons made from asbestos, all of which could have led to the inhalation or ingestion of cancer-causing asbestos fibers.
Welders
Welders have one of the highest occupational rates of asbestos exposure. Automotive plants like General Motors employ many welders to assist with vehicle and parts manufacturing.
In the past, welders wore asbestos gloves and used asbestos blankets to perform their duties. In addition, some welding rods were coated with an asbestos mixture. Heating the rods released asbestos fibers into the air, which unprotected welders may have inhaled or swallowed.
Learn more about welders and asbestos exposure.
Punch Press Department
The Delco Rochester Products Division had one of the largest punch press departments of any General Motors production facility. The press used precision, high-speed dies to make laminations, terminals, cases, forms and brackets for various GM products.
Industrial punch presses have brakes similar to those used in cars and trucks. Until the 1980s, asbestos friction materials on industrial press brakes were the industry standard.
When press brakes were engaged in Delco Rochester's punch press department, asbestos dust was released into the air, creating an exposure hazard for workers on the production line and throughout the factory. Mechanics were also exposed to asbestos when they replaced and serviced the brakes on punch presses.
Thermal System Equipment
The thermal system equipment at GM's Rochester plant contained large amounts of asbestos.
Asbestos was found in:
Boilers
Boiler room ceiling, floor and wall materials
Pipes
Pumps
Valves
Gaskets
Packing material
Boiler workers, mechanics and laborers could have been exposed to asbestos while removing, repairing or performing maintenance work on asbestos insulation, gaskets, and packing material. Today, those workers are at the greatest risk of developing asbestos diseases.
At Belluck & Fox, our respected attorneys can review your employment history to gain a thorough understanding of the extent of your asbestos exposure at General Motors. Then we can discuss your resources for compensation, which could come through asbestos lawsuits, trust fund settlements or other possible avenues.
GM Asbestos Trust Fund Claims
General Motors has faced thousands of lawsuits over its use of asbestos in automobile components such as,
Brakes
Transmissions
Clutches
Engines
By 2009, GM was dealing with more than $600 million in asbestos claims.
As part of its 2009 bankruptcy proceedings, General Motors established an asbestos trust fund to settle present and future asbestos claims. The trust began accepting claims in April 2012.
Professional auto mechanics, amateur mechanics and others exposed to asbestos from GM products may qualify for a trust fund claim.
To make a claim, it is necessary to submit extensive documentation and evidence of asbestos exposure to GM products. Belluck & Fox can assist you with your trust fund claim so that you receive maximum compensation.
Our knowledgeable attorneys can also review your work history to determine whether you qualify for compensation from other asbestos trust funds.
History of General Motors in Rochester
In 1929, General Motors purchased North East Electric Company in Rochester. It was renamed Delco Appliance. The acquisition was part of GM's strategy to buy firms that could supply its divisions with much-needed auto components.
In 1938, construction of a new Delco facility at 1000 Lexington Avenue was completed. GM's Rochester Products Division, based at the Lexington Avenue facility, was created in 1939.
During its early years, the facility made more than 100 different products, including:
Instrument panels
Horns
Generators
Fuel pumps
Distributors
Brake cylinders
In 1945, Carburetor production began.
Today, General Motors in Rochester employs more than 1,000 workers and produces automotive components such as air fuel modules, fuel rails, EGR valves and fuel injectors.
Our Top-Rated Rochester Mesothelioma Attorneys Fight for You
If you worked at General Motors and are suffering from an asbestos disease, you're not alone. We can help.
Belluck & Fox has successfully represented asbestos victims in claims against General Motors and other asbestos manufacturers for more than two decades.
Our award-winning lawyers understand the devastating effect that an asbestos disease can have on a victim's health and financial security. We will fight so that you and your family can regain a sense of well-being during this difficult time.
Don't wait. Schedule a free consultation with Belluck & Fox today.
Driving Direction from General Motors, Rochester to Belluck & Fox
Sources: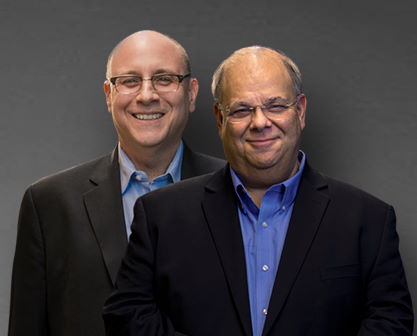 We put clients first. If you have been diagnosed with mesothelioma or lung cancer, we are here to help.
Call (877) 412-7449