Advance Auto Parts Inc.
Did you work at Advance Auto Parts Inc.? Diagnosed with Mesothelioma or Lung Cancer?
You may be entitled to receive compensation. Mesothelioma and lung cancer victims & their families have been awarded over $1 million+ from easy access to funds. Call us today to apply.
Over the past 20 years, we've helped 1,000s of families claim the compensation they deserve with no upfront costs to them.
Advance Auto Parts Inc. is one of the leading automotive aftermarket parts providers in North America. It sells and installs car and truck parts, with many sales to DIY mechanics and independently owned garages.
Advance Auto Parts stores carry a product offering of approximately 23,000 stock keeping units, or SKUs, generally consisting of a custom mix of product based on each store's respective market.
Among the automotive parts Advance Auto Parts and its subsidiaries have sold to the public over the years are asbestos brake and clutch pads, which are the subject of numerous lawsuits alleging the asbestos products has caused deadly illnesses.
Asbestos is a naturally occurring mineral fiber that has been used in some automotive products despite its known health dangers. Asbestos fibers are invisible and can be inhaled unknowingly. The fibers can then become embedded in the lungs and may cause malignant mesothelioma, asbestos lung cancer, asbestosis diagnosis, and other respiratory diseases.
The nationally recognized mesothelioma attorneys of Belluck & Fox in New York have extensive experience fighting for consumers and workers who have been exposed by asbestos exposure through faulty and dangerous products.
We have recovered almost $1 billion for victims of asbestos diseases and their families. If you are dealing with an asbestos-related disease acquire from one of the controversial asbestos companies, we are ready to help you.
Contact Belluck & Fox today to set up a free consultation about your options for filing a legal claim for compensation. We do not charge legal fees upfront to begin work on asbestos claims. We only get paid if we secure compensation for you.
Advance Auto Part Stores in the U.S.
The company known today as Advance Auto Parts Inc. was founded in 1929 as Advance Stores Company Inc. and operated as a retailer of general merchandise for 50 years.
During the 1980s, it began to focus on selling automotive parts and accessories to DIY ("do it yourself") customers. It began to deliver parts to commercial garages, mechanics, dealerships, etc., in 1996.
In 1998, Advance Auto Parts merged with Sears, Roebuck & Company's Western Auto unit, creating an automotive parts supplier with more than 1,500 retail stores in 36 states. Western Auto, based in Kansas City, Mo., had 630 stores and a network of wholesale dealers. Its brands included Western Auto Wizard, which sold paint, paint and varnish remover, enamel, thinners, caulking compound, roof coating, roof sealer, roofing cement, wood filler, and various other products.
Advance Auto Parts Inc. incorporated in 2001 in conjunction with the acquisition of Discount Auto Parts Inc. It is a publicly traded Delaware corporation (NYSE: AAP) with principal executive offices at 5008 Airport Road, Roanoke, Virginia.
In 2014, Advance Auto Parts acquired General Parts Inc. (GPI), the parent of Carquest, another aftermarket automotive parts retailer, and Worldpac, a commercial-customer supplier.
As of December 31, 2016, the company operated a total of 5,189 stores and branches in 49 U.S. States, plus Washington, D.C., and Puerto Rico, and in Canada. This included 4,273 stores under the Advanced Auto Parts (AAP) name and 789 stores and 127 branches under the additional names Carquest, Worldpac, and Autopart International. Of these, 263 stores were in New York State.
In addition to traditional "brick and mortar" stores, the company sells parts through e-commerce websites, primarily at www.AdvanceAutoParts.com.
Products sold by Advance Auto Parts include:
Parts such as batteries and battery accessories, belts and hoses, brakes and brake pads, chassis parts, climate-control parts, clutches, driveshafts, engines and engine parts, exhaust systems, hub assemblies, ignition components and wires, radiators and cooling components, starters and alternators, steering and alignment products
Accessories and chemicals, including AC chemicals and accessories, air fresheners, antifreeze and windshield washer fluid, electrical wire and fuses, electronics, floor mats, seat covers and interior accessories, hand and specialty tools, lighting, performance parts, sealants, adhesives and compounds, tire repair accessories, vent shades, mirrors and exterior accessories, washes, waxes and cleaning supplies, wiper blades
Engine maintenance, including air filters, fuel and oil additives, fuel filters, grease and lubricants, motor oil, oil filters, transmission fluid, parts cleaners, and treatments
Advanced Auto Parts and its subsidiaries such as Western Auto sold many asbestos-containing products. In its 2017 Form 10-K annual report to the Securities and Exchange Commission (SEC), Advance Auto Parts, Inc. acknowledged:
Our Western Auto subsidiary, together with other defendants including, but not limited to, automobile manufacturers, automotive parts manufacturers and their material suppliers and other retailers, has been named as a defendant in lawsuits alleging injury as a result of exposure to asbestos-containing products. We and some of our other subsidiaries also have been named as a defendant in many of these lawsuits. The automotive products at issue in these lawsuits are primarily brake parts. The plaintiffs have alleged that these products contained asbestos and were manufactured, distributed and/or sold by the various defendants. … The damages claimed against the defendants in some of these proceedings are substantial.
The company says further that it "may enter into discussions regarding settlement of these and other lawsuits, and may enter into settlement agreements."
Dangerous Exposure to Asbestos through Advanced Auto Parts
Anyone working with brake or clutch pads containing asbestos risks potentially deadly exposure to asbestos fibers. Even a single exposure to asbestos is known to create a lasting risk for developing mesothelioma, lung cancer, and other illnesses, which often manifest decades after exposure to asbestos and are incurable.
Asbestos-containing products are a potentially deadly risk to:
Auto mechanics: Professionals and technicians working on cars and handling asbestos-laden parts have a high risk of exposure, particularly when removing worn clutch or brake pads that have loosened asbestos fibers, as well as when handling new parts. In addition, damaged and removed parts left lying about or in trash cans can release fibers into the air to be inhaled.
Auto parts retailers and distributors: A retailer or distributor who handles a brake or clutch assembly to demonstrate it or instruct a customer risks exposure to any asbestos present. These workers, like auto mechanics, may handle these products multiple times a day.
DIY mechanics: A car owner working to install an asbestos part purchased from Advanced Auto Parts such as a brake or clutch pad has a high likelihood of exposure.
Customers and employees of Advanced Auto Parts and its subsidiaries have risked unwitting exposure to asbestos for years while handling new or old brake and clutch pads distributed and sold by the chain.
Learn About Your Legal Rights to Compensation
If you or a loved one has been diagnosed with mesothelioma or another asbestos-related disease after any contact with brake pads or clutch pads sold by Advance Auto Parts, Western Auto, or another subsidiary, you need to contact our New York asbestos law firm today.
Advance Auto Parts is the largest company of its kind in North America, and it warns in its report to the Securities and Exchange Commission that "we diligently defend against these claims" pertaining to asbestos exposure. You cannot afford to fight this deep-pocketed company on your own.
We can help you. Our top mesothelioma lawyers will review your medical records and exposure to Advance Auto Parts components to build a strong claim for maximum compensation to you. We may demand payment for:
Your current and future medical expenses
Loss of income, including reduced earning capacity due to your illness
Your physical and emotional pain and suffering
Funeral and burial expenses incurred in the loss of a loved one to asbestos-related disease
Contact us now to speak to an experienced and dedicated asbestos attorney at no charge. A partner from Belluck & Fox will get back with you personally within 24 hours of your call. Let's discuss your options for an asbestos claim for compensation against Advance Auto Parts.
AC&S Inc.
A & I Corporation
Sources: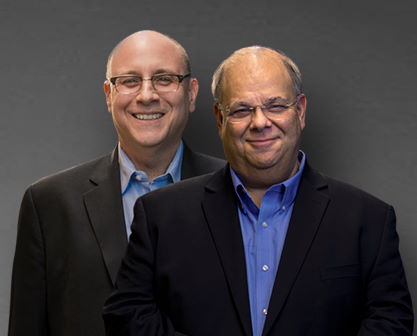 We put clients first. If you have been diagnosed with mesothelioma or lung cancer, we are here to help.
Call (877) 412-7449