Curtiss-Wright
Did you work at Curtiss-Wright? Diagnosed with Mesothelioma or Lung Cancer?
You may be entitled to receive compensation. Mesothelioma and lung cancer victims & their families have been awarded over $1 million+ from easy access to funds. Call us today to apply.
Over the past 20 years, we've helped 1,000s of families claim the compensation they deserve with no upfront costs to them.
The Curtiss-Wright Corporation was formed in 1929 with the merger of companies founded by Glenn Curtiss and the Wright Brothers. Curtiss-Wright had two factories in the Buffalo area — one in Tonawanda and another in Cheektowaga. Curtiss-Wright planes built in Western New York were integral to the United States military in World War II and defended Pearl Harbor during the Japanese attacks.
Curtiss-Wright aircraft were built with asbestos components that may have resulted in former manufacturing plant workers developing mesothelioma,  lung cancer and asbestosis. Aircraft mechanics — including military veterans — may also have been exposed to asbestos while servicing Curtiss-Wright planes. In addition, Curtiss-Wright production facilities contained large amounts of asbestos-containing materials such as insulation, flooring tile, pump packing and valves.
Belluck & Fox has represented numerous aircraft mechanics, veterans and aerospace industry factory workers in asbestos New York jobsite diagnosed with asbestos disease. We know where and how asbestos was used at Curtiss-Wright's Buffalo factories, as well as which products and work activities put workers at risk of exposure once Curtiss-Wright aircraft were in service.
If you or a family member has been diagnosed with asbestos disease that may be related to work with Curtiss-Wright aircraft, contact Belluck & Fox for a free case review.
Asbestos in Curtiss-Wright Aircraft
Curtiss-Wright was a major supplier of aircraft to the United States military. When World War II began, the Curtiss-Wright P-40 was American's foremost fighter plane. Other Curtiss-Wright aircraft used during WW2 include P-47 Thunderbolts and C-46 Commando cargo planes, which were known for flying supplies from India into China over the Himalayas. C-46 aircraft were also used during the Vietnam War.
Until the 1980s, aircrafts were made with a number of asbestos components, including:
Gaskets
Engine insulation
Cargo bay insulation
Electrical parts
Cockpit heating systems
Engine heat shields
Valves
Pumps
Hoses
Brakes
Repairing and servicing aircraft with asbestos components was a source of asbestos exposure for mechanics, especially those who performed maintenance on airplane brakes. Occupational studies have found a link between aircraft brake work and mesothelioma. Aircraft brakes have asbestos content as high as 23 percent in some types.
Veterans have named Curtiss-Wright in lawsuits alleging that they were exposed to asbestos while servicing the company's aircraft. Company documents show that Curtiss-Wright is a defendant in hundreds of lawsuits alleging injury from asbestos exposure. Curtiss-Wright maintains insurance coverage for potential asbestos liabilities.
Belluck & Fox has a proud history of standing up for veterans who have been diagnosed with asbestos diseases. If you worked in any branch of the military and have been diagnosed with asbestos-related disease, our mesothelioma attorneys can help.
Learn more about how Belluck & Fox helps veterans.
History of Curtiss Wright in the Buffalo Area
During the World Wars, the City of Buffalo was a leader in the aircraft industry.
In 1915, Glenn H. Curtiss came to Buffalo and began building "flying boats" for Great Britain. During World War I, the Curtiss Aeroplane and Motor Company became the world's largest aircraft manufacturer. Curtiss made 10,000 aircraft during the war at facilities in Buffalo and Hammondsport, New York. Curtiss opened a 31-acre factory at 2050 Elmwood Ave. in Buffalo in 1917. At the time, it was the world's largest airplane plant.
Curtiss merged with Wright Aeronautical in 1929 to form the Curtiss-Wright Corporation. Curtiss-Wright moved to Buffalo that same year and built a new plant (Plant 1) in the town of Tonawanda.
Plant 1 manufactured aircraft that included the Owl observation plane, the Helldiver bomber and the P-40 Warhawk. In 1941, Curtiss-Wright opened Buffalo Plant 2 in Cheektowaga. The 1.5 million-square-foot facility, built on the site of the present Buffalo-Niagara International Airport, made more than 17,500 aircraft.
Aircraft demand plummeted following the war. By 1945, the 40,000 people working at Curtiss-Wright's Buffalo plants had been reduced to 5,500. In 1946, Curtiss-Wright announced that it was closing its Buffalo factories and moving its downsized operations to Columbus, Ohio. Plant 1 was sold to Western Electric, and Plant 2 was sold to Westinghouse.
Belluck & Fox Serves Veterans Diagnosed with Mesothelioma
Although veterans make up only 8 percent of the nation's population, they account for 30 percent of all known mesothelioma deaths in this country. This statistic speaks to the heavy asbestos use in the military. Shipbuilding was one of the primary uses of asbestos. A single Navy ship built before the 1980s typically had hundreds of thousands of pounds of asbestos in insulation and other materials. Planes, tanks, jeeps and buildings used by the military also contained asbestos.
The companies that sold asbestos materials and equipment to the military can and should be held accountable for the harm they have caused veterans and families.
Belluck & Fox is committed to helping veterans whose service work exposed them to asbestos and led to serious diseases. We demand maximum compensation for past and future medical expenses, lost wages, pain and suffering, and wrongful death damages.
Veterans with service-related asbestos exposure may also qualify for VA disability benefits, and our law firm has a VA-certified lawyer on staff to help with disability claims.
We offer veterans a free initial consultation to discuss their case and options for pursuing compensation after a mesothelioma diagnosis. Contact our attorneys now.
$1 Billion Recovered for Asbestos Victims
Belluck & Fox has helped civilians and veterans take on the asbestos industry for more than two decades. During that time, we have recovered more than $1 billion for our clients and earned a reputation as one of the country's top asbestos law firms.
Complex asbestos litigation requires knowledge, experience and resources that few law firms possess. If you've been diagnosed with mesothelioma, lung cancer or asbestosis, you can trust Belluck & Fox to take on the asbestos companies with the highest level of legal skill and the determination to win maximum compensation for you and your family. To schedule a free case review, please contact us now.
Sources: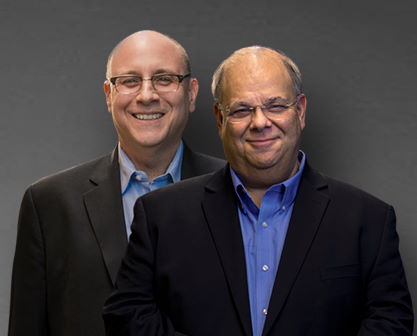 We put clients first. If you have been diagnosed with mesothelioma or lung cancer, we are here to help.
Call (877) 412-7449