Pilgrim State Hospital
Did you work at Pilgrim State Hospital? Diagnosed with Mesothelioma or Lung Cancer?
You may be entitled to receive compensation. Mesothelioma and lung cancer victims & their families have been awarded over $1 million+ from easy access to funds. Call us today to apply.
Over the past 20 years, we've helped 1,000s of families claim the compensation they deserve with no upfront costs to them.
Pilgrim State Hospital was once the largest mental institution in the world. At its peak in the 1950s, it had nearly 14,000 patients. The massive hospital was located on 825 acres in West Brentwood, New York, and had its own police and fire departments, passenger rail station, water works, heating plant, church, post office and athletic fields.
Pilgrim continues to provide inpatient and outpatient services as Pilgrim Psychiatric Center, but it has downsized considerably. Portions of the original campus have been sold off and redeveloped.
Pilgrim State Hospital was constructed at a time when asbestos-containing building materials were heavily used by the construction trades. Environmental impact reports confirm the presence of large amounts of asbestos materials in hospital buildings. Former Pilgrim State Hospital trade workers, as well as patients and staff, may have been exposed to asbestos. Due to the long latency period of asbestos diseases, individuals exposed to asbestos jobsites in New York many years ago remain at risk for developing mesothelioma, lung cancer, and asbestosis.
Belluck & Fox mesothelioma lawyers have successfully recovered compensation for people who were diagnosed with asbestos diseases after being exposed at Pilgrim State Hospital. Our law firm has detailed documents showing where asbestos was used at Pilgrim, which companies supplied the materials and how workers were exposed to asbestos. If you worked at the hospital and have been diagnosed with an asbestos disease, trust Belluck & Fox to demand maximum compensation for you and your family. Start your free case review.
Asbestos Use at Pilgrim State Hospital
Pilgrim State Hospital was constructed between 1930 and 1941. Major campus structures included four continued treatment centers, each with about six separate buildings; a large medical building that housed labs, consolation rooms, a nursing school and the pathology department; two large reception buildings; a hospital building for chronic patients; a theater; employee and nurses' housing; a firehouse; and a power plant.
An environmental impact report prepared for the Heartland Town Square redevelopment project — which seeks to remake about 450 acres of the former
Pilgrim State Hospital into a new-urbanist community — identified more than 100 distinct campus structures. The report described the presence
of asbestos-containing materials (ACM) in these buildings and the results of an ACM sampling program performed prior to demolition.
A Phase I assessment of the site concluded that, "Because of the age of the buildings, significant quantities of building materials known and suspected of containing asbestos are present."
Types and Locations of Asbestos Materials at Pilgrim State Hospital
The Pilgrim State Hospital asbestos assessment reported numerous asbestos materials, including floor tiles and mastic, wall plaster, ceiling tile, ceiling plaster, pipe insulation, boiler insulation, boiler firebrick, duct insulation, tank insulation, fireproofing, window caulking, electrical insulation, sheetrock, spackle and window putty.
According to the report, asbestos materials were found in the following buildings:
Kitchen Buildings (pipe insulation)
Continued Treatment Buildings (pipe insulation, pipe risers, floor tile, floor tile mastic, ceiling tile, linoleum flooring and ceiling plaster)
Reception Buildings (floor tile, ceiling plaster and pipe insulation)
Staff Housing Group (floor tile and pipe insulation)
Utility Tunnels (pipe insulation)
Power Plant Building (pipe insulation, duct insulation, boiler insulation, window caulking, electrical insulation, roofing materials and ceiling plaster)
Belluck & Fox has complete records of asbestos use at the hospital. If you were employed or performed contract work there and have been diagnosed with an asbestos disease, we encourage you to contact us as soon as possible to learn about your legal options.
Occupations at Risk of Asbestos Exposure at Pilgrim State Hospital
Both Pilgrim State Hospital employees and contractor workers may have been exposed to asbestos. During its most active period, the hospital had over 4,000 employees. Asbestos was present in their living and working quarters. The largest concentrations of asbestos, however, were in areas such as boiler and maintenance rooms and the hospital's power plant.
As asbestos materials age, they become "friable" and are more likely to release fibers. Friable asbestos is most dangerous when disturbed. Asbestos materials at Pilgrim State Hospital were disturbed during activities that include building construction, renovations, maintenance and repairs.
Asbestos was also disturbed during maintenance and repair work performed on heating and power system components such as boilers, turbines, pipes, pumps, valves, ducts, tanks and steam traps.
Those who were most at risk for exposure include:
Boiler workers
Maintenance mechanics
Pipefitters
Construction workers
Plumbers
Electricians
Roofers
Carpenters
Laborers
Custodians
If you or a family member worked at Pilgrim State Hospital and have since been diagnosed with mesothelioma or another asbestos disease, you may be entitled to financial compensation. Contact Belluck & Fox today to learn about your legal rights.
History of Pilgrim State Hospital
New York State experienced overcrowding of its mental hospitals in the 1920s, prompting then-Governor Alfred Smith to pressure the legislature to appropriate money for a new hospital. Brentwood on Long Island was chosen because land there was cheap and the countryside could support a self-sufficient community. Long Island at the time was mostly empty land. The hospitals had to generate their own electricity, provide their own municipal services and grow their own food.
Suffolk County was also home to Central Islip and Kings Park mental hospitals. At their height in the 1950s, these three institutions were the largest of their kind in the world and housed around 30,000 patients. Pilgrim was the largest of the three and still holds the record of being the world's largest psychiatric hospital. Treatments at the hospitals included practices that are now controversial, such as electric shock therapy and frontal lobotomies.
In 1996, Kings Park and Central Islip were consolidated and relocated to the Pilgrim campus. The merged campuses operate under the name Pilgrim Psychiatric Center, located on Crooked Hill Road in Brentwood.
Talk to Our Top-Rated Asbestos Lawyers Today
Belluck & Fox is an award-winning and nationally recognized asbestos law firm with offices in New York City, the Capital District, Rochester and Woodstock, New York.
For more than 25 years, our dedicated attorneys have helped asbestos victims statewide and nationwide recover maximum compensation after being diagnosed with mesothelioma, lung cancer and asbestosis. Our track record of success against the asbestos companies includes more than $1 billion in verdicts and settlements and groundbreaking wins in mesothelioma cases.
If you or a loved one worked at Pilgrim State Hospital and are now coping with an asbestos disease, you deserve justice, and we will fight for it. Schedule a free consultation.
Sources:
Other Asbestos Companies in New York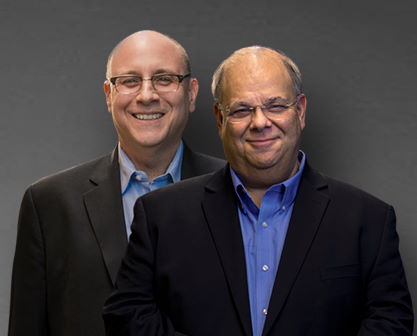 We put clients first. If you have been diagnosed with mesothelioma or lung cancer, we are here to help.
Call (877) 412-7449