Remington Arms
Did you work at Remington Arms? Diagnosed with Mesothelioma or Lung Cancer?
You may be entitled to receive compensation. Mesothelioma and lung cancer victims & their families have been awarded over $1 million+ from easy access to funds. Call us today to apply.
Over the past 20 years, we've helped 1,000s of families claim the compensation they deserve with no upfront costs to them.
Known as "America's oldest gun maker," Remington Arms has been manufacturing weapons and ammunition for the government and civilians for more than 200 years. Founded in Ilion, New York, the company produces a broad range of handguns, shotguns, rifles, ammunition and gun parts. It touts its Ilion facility as the oldest factory in the United States that continues to produce its original product.
Unfortunately, while Remington workers were spending their livelihood producing the weapons used to protect our troops and fellow Americans, the company was failing in its duty to warn them of the danger they faced each day ─ asbestos. Remington Arms' factory workers were commonly exposed to the cancer-causing material. Now, many years later, these hardworking Americans are being diagnosed with mesothelioma, lung cancer and other serious asbestos diseases.
At Belluck & Fox, our experienced New York asbestos attorneys have thoroughly documented the asbestos exposure at Remington factories. Our top-rated legal team has researched exactly where and how workers were exposed asbestos, and we are committed to securing maximum compensation for those who have been diagnosed with a devastating asbestos disease. Our nationally recognized law firm has obtained more than $1 billion for asbestos victims and their families.
If you or a loved one has been diagnosed with mesothelioma or another asbestos illness, schedule a free consultation with our knowledgeable attorneys today to discuss how we can help. We also encourage you to download our free Asbestos Exposure Guide and our Patient's Guide to Mesothelioma to learn more about what to expect on this journey.
Asbestos Exposure at Remington Arms
Up until the 1980s, asbestos materials were commonly used in factories across the United States, and the Remington Arms factory in Ilion, N.Y., was no different. In addition to manufacturing products that contained asbestos, such as base wads for shotgun shells, the company used asbestos-containing equipment and building materials throughout its plants.
Workers who maintained, repaired, installed or removed asbestos-containing materials were at risk of inhaling the deadly dust in this .
Asbestos was commonly found in:
Boilers
Furnaces
Ovens
Valves
Pumps
Pipe coverings
Welding equipment
Insulation
Cement
Many other materials
As recently as 2011, the U.S. Occupational Safety and Health Administration has cited the Remington Arms facility at 14 Hoefler Ave., Ilion NY 13357, after inspectors found employees had not been warned of asbestos-containing materials or trained on how to handle them.
History of Remington Arms
In 1816, Eliphalet Remington II founded the company after handcrafting his first rifle barrel at his father's forge. Remington brought it to a local gunsmith in Utica, New York, to fabricate the weapon into a flintlock rifle and began taking orders for his new gun on the spot.
In 1828, Remington decided to relocate his barrel-making operation to 200 acres along the newly created Erie Canal. This was the beginning of the Remington factory in Ilion.
In 1845, the company hit a milestone with its first firearms contract to produce 5,000 rifles for the U.S. Army. This would be the first of a long list of orders the military would make with Remington.
Within three years, the company had built its first armory buildings adjacent to the Erie Canal, now ready to make rifles and carbines for the U.S. government. Soon, it expanded its customer base and began producing firearms for civilian hunters, settlers and sportsmen. In 1871, it established Remington Ammunition Works and began manufacturing ammunition.
Throughout the following decades, the company would expand its weapons line, introducing high-power, auto-loading rifles; auto-loading shotguns; pump-action shotguns; auto-loading pistols; signal guns; machine guns; sniper rifles; and much more. Remington supplied weapons and ammunition to both the U.S. military and foreign allies during World War I and World War II.
Along the way, theasbestos company diversified its product line, introducing the Remington typewriter and Remington cutlery. It also established additional factories, including a state-of-the-art facility in Alabama that some say will eventually become its home base.
In 2016, the company celebrated 200 years in business, referring to itself as "America's oldest gun maker."
Types of Asbestos Diseases
For many years, the naturally occurring mineral fiber asbestos has been widely recognized as a cancer-causing material. Yet companies continued to use the material without warning workers of the dangers, including diseases such as:
Mesothelioma, a deadly cancer that attacks the tissue lining the chest wall, lungs, abdominal cavity, organs, pericardial space and testicles
Lung cancer, which may develop many decades after a worker was first exposed to asbestos
Asbestosis, a painful respiratory disease that escalates a patient's risk for developing cancer
If you or a loved one worked at the Remington plant in Ilion and have been diagnosed with mesothelioma, lung cancer or asbestosis, you should speak with an attorney as soon as possible about your rights. You may be entitled to compensation for medical bills, lost wages, and pain and suffering.
We Fight for People Who Have Been Harmed by Asbestos Exposure at Remington Arms
Contact the experienced New York mesothelioma lawyers at Belluck & Fox today to schedule a free consultation. Our top-rated legal team has won more than $1 billion for asbestos victims and their families, and we stand ready to fight for you now.
During your no-obligation initial consultation, a partner from our law firm will personally meet with you to review the details of your case and go over all your legal options for recovering financial compensation. We can answer any questions you and your family have, and our team will manage all the details of your claim so you can focus on your health.
For more information about asbestos and mesothelioma, we invite you to download a free copy of our Patient's Guide to Mesothelioma as well as our Asbestos Exposure Guide.
Sources:
Other Asbestos Companies in New York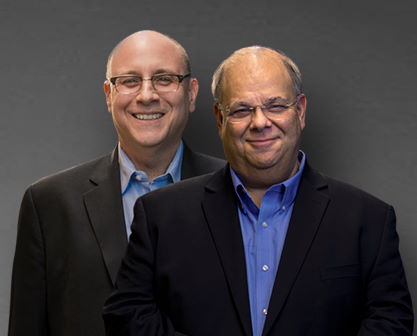 We put clients first. If you have been diagnosed with mesothelioma or lung cancer, we are here to help.
Call (877) 412-7449