Ingersoll Rand
Did you work at Ingersoll Rand? Diagnosed with Mesothelioma or Lung Cancer?
You may be entitled to receive compensation. Mesothelioma and lung cancer victims & their families have been awarded over $1 million+ from easy access to funds. Call us today to apply.
Over the past 20 years, we've helped 1,000s of families claim the compensation they deserve with no upfront costs to them.
Ingersoll Rand (IR) is a global manufacturing giant with more than 50 plants worldwide, as well as expansive warehouses, repair centers, and office spaces. With a North American headquarters in Davidson, North Carolina, the company has a long history in the construction, mining, industrial, and commercial markets.
Its current business revolves around climate control, industrial solutions, infrastructure, and security and safety. Its well-known brands include Trane®, Thermo King®, Club Car®, and Ingersoll Rand®.
Ingersoll Rand Mesothelioma Trust Fund & Lawsuits
Mesothelioma and lung cancer victims are qualified for the following Asbestos bankruptcy trust claims if they worked at Ingersoll Rand (Painted Post): Babcock & Wilcox, Pittsburgh Corning
History of Ingersoll Rand
The history of Ingersoll Rand goes back to 1871, when Simon Ingersoll patented his steam-powered rock drill and formed Ingersoll Rock Drill Company. Meanwhile, in 1872, the Rand & Waring Drill & Compressor Company formed, later changing its name to the Rand Drill Company.
In 1888, Ingersoll Rock Drill Company merged with Sergeant Drill Company, creating the Ingersoll-Sergeant Drill Company. The newly merged company made its mark on the world by creating the drills that were used to start work on the Panama Canal.
In 1905, Ingersoll-Sergeant Drill Company merged with Rand Drill Company to create Ingersoll Rand. After its formation, Ingersoll Rand continued to grow with acquisitions of a variety of other companies and the introduction of pivotal power tools that would change the industry, including the Imperial Pneumatic Tool, the Jackhammer drill, and the air-powered Impactool.
The company continued to make a name for itself by developing the first commercially successful diesel electric locomotive engine in 1925. In 1927, its Jackhammer drills and air compressors were used to work on the Mount Rushmore National Memorial.
In 1942, Ingersoll Rand was recognized with the Army-Navy "E" Award for its contributions to wartime efforts. Its boiler-feed pumps and compressors were also used to equip the first atomic-powered submarine in 1954.
In 1972, the company moved its executive offices from New York City to Woodcliff Lake, New Jersey. The company continued to grow and expand through the 1970s, 1980s, 1990s, and 2000s. It acquired several big-name companies and brands, including Schlage Lock Company, the ARO Corporation, Clark Equipment Company (Bobcat, Club Car, and Blaw-Knox), Steelcraft, Zimmerman International Corporation, Newman Tonks, Thermo King, Harrow Industries, and Kryptonite Corporation. In 1986, Ingersoll Rand and Dresser Industries formed Dresser-Rand. And one of IR's most noted moves was the 2008 purchase of HVAC giant Trane Inc., a deal worth $10.1 billion.
IR currently employs 56,000 people at 130 facilities around the world.
Ingersoll Rand Plant in Athens, PA
The Ingersoll Rand plant in Athens, Pennsylvania, was built in 1904. The 38-acre facility at 101 N. Main St. is just five miles from New York state, and it houses a 400,000-square-foot factory and a 7,000-square-foot storage building.
The Athens facility, which is in the northern part of Bradford County, is the oldest Ingersoll Rand plant, serving as a major employer in the area for more than a hundred years. Those who worked at the factory manufactured pneumatic industrial hand tools, keys, locks, hardware, and other equipment.
IR announced it was closing the plant in 2010, moving its operations to other facilities or outsourcing to other companies.
Ingersoll Rand
245 Newtown Rd #500a,
Plainview, NY 11803, USA

Ingersoll Rand Plant in Painted Post, N.Y.
The Rand Drill Company (later Ingersoll Rand) started manufacturing compressors at a plant in Painted Post, N.Y., in 1899. By the early 1900s, the U.S. Navy had ordered a new product from the company: vertical turbines that would be used to drive forced draft fans on U.S. Navy destroyers. By the 1920s, the plant was producing Jackhammer drills and portable air compressors for the construction of the Mount Rushmore National Monument.
In addition to the compressor plant in Painted Post, Ingersoll Rand operated a 287,000-square-foot foundry in the village from around 1920 to 1985. Workers at the foundry produced gray iron castings in support of the compressor plant.
In 1987, Ingersoll Rand moved out of the Painted Post compressor plant, and it was taken over by Dresser Rand and Dresser Industries, which manufacture gas engines and compressors for the oil and gas industry.
Dresser-Rand
100 E Chemung St,
Painted Post, NY

Ingersoll Rand Plant in Olean, N.Y.
The Ingersoll Rand plant in Olean, N.Y., had its roots in the Clark Brothers Company, which originally manufactured agricultural and timber equipment before building engines for use in oil fields.
The Clark Brothers Company operated out of a plant in Belmont, N.Y., but the facility was destroyed by a fire in 1912. The company then built the plant in Olean, which had become known for its oil wells.
In 1938, Clark Brothers merged with Solomon R. Dresser Co., forming Dresser-Clark, later named Dresser Industries. Dresser paired with Ingersoll Rand in 1986 to form Dresser-Rand, which continued and expanded the manufacturing operations in Olean. The Dresser-Rand plant is now part of Siemens Power and Gas, which produces compressors and turbines for the oil and gas industry.
Dresser-Rand A Siemens Company
500 Paul Clark Dr,
Olean, NY 14760, United States

Asbestos Exposure From Ingersoll Rand Products
Ingersoll Rand is one of the companies facing the asbestos controversy and has faced hundreds of thousands of claims related to asbestos exposure from its asbestos products and at its facilities. IR has reported that it has resolved more than 200,000 claims, paying $308 million in settlements (as of 2008). The asbestos company has also said that it expects to pay $755 million more to settle future claims. Ingersoll Rand made pumps and compressors which used asbestos gaskets, packing and external asbestos insulation.
Asbestos Exposure at Ingersoll-Rand Plants
Employees at IR plants may have been exposed to asbestos while manufacturing pumps or compressors that used asbestos-containing gaskets and packing. In addition, the IR plants in Athens, Painted Post, and Olean were all built during a time when asbestos-containing materials were used in construction. We have represented workers who were exposed to asbestos from boilers, ovens, pipes, pumps, valves, and other equipment at Ingersoll Rand plants.
Belluck & Fox, LLP Represents Former Ingersoll Rand Workers with Mesothelioma
Many residents of Athens, Painted Post, Olean, and the surrounding areas worked at the Ingersoll Rand plants, not knowing about the risk asbestos could pose to their health. Now, decades later, former factory workers exposed to asbestos are suffering from mesothelioma and other asbestos-related diseases.
If you or a loved one has been diagnosed with mesothelioma, lung cancer or asbestosis, you need to speak with a highly recognized New York asbestos lawyers at Belluck & Fox, LLP today. Our skilled mesothelioma attorneys are extremely familiar with Ingersoll Rand and its products and facilities.
At Belluck & Fox, we know where asbestos was used at the IR plants, and we can help you build a strong claim for full and fair financial compensation.
Schedule a free case review today to find out how we can help you and your family. Visit our NYC office and other  locations at Albany, Rochester and Woodstock.
Sources:
Lloyds Asbestos Litigation Reporter
Olean Times Herald: Weeklong Shutdown Planned for Olean's Dresser-Rand Plant
Other Nearby Companies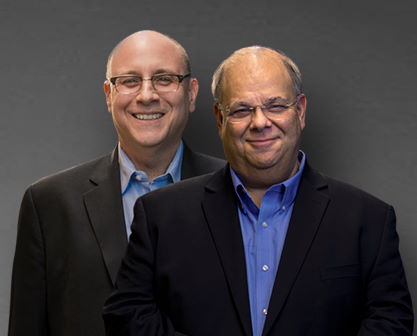 We put clients first. If you have been diagnosed with mesothelioma or lung cancer, we are here to help.
Call (877) 412-7449