American Laundry in Rochester, New York
Did you work at American Laundry in Rochester, New York? Diagnosed with Mesothelioma or Lung Cancer?
You may be entitled to receive compensation. Mesothelioma and lung cancer victims & their families have been awarded over $1 million+ from easy access to funds. Call us today to apply.
Over the past 20 years, we've helped 1,000s of families claim the compensation they deserve with no upfront costs to them.
The American Laundry Machinery Co. manufactured commercial laundry, dry cleaning and textile processing machinery in Rochester, New York, from approximately 1930 to 1960. The Rochester facility closed down shortly after American Laundry was acquired by McGraw-Edison Co.
American Laundry's use of asbestos in the equipment it manufactured, as well as in manufacturing facility building materials, has caused former workers to develop life-threatening diseases such as mesothelioma, lung cancer and asbestosis.
Belluck & Fox successfully represented a former mechanic's assistant who was diagnosed with an asbestos illness after being exposed to the dangerous materials at American Laundry in Rochester.
Our law firm has documents showing where asbestos was used, which companies supplied the asbestos and how workers were exposed.
If you worked at American Laundry and have been diagnosed with an asbestos disease, count on Belluck & Fox to aggressively pursue maximum compensation for you and your family.
Discuss your legal rights and options with an experienced New York mesothelioma lawyer during a free case review.
Asbestos Exposure at American Laundry
American Laundry used asbestos both in its products and in its factory infrastructure. Tradesmen and factory workers who were exposed to asbestos at the facility are at risk of developing diseases such as mesothelioma, an aggressive cancer that attacks the lining of the lungs and other parts of the body. Specific sources of asbestos exposure at American Laundry are described below.
Commercial Laundry Equipment
From the 1940s until the late 1970s, asbestos was used in clothes dryers, including felts, combustion chamber insulation, drive belts and electrical components.
In 2003, an engineer who maintained and repaired laundry equipment for over three decades

recovered $1.1 million in a lawsuit against American Laundry Machinery. The engineer alleged that he developed asbestosis as a result of repairing commercial laundry equipment with asbestos-containing binders, pads and covers made by American Laundry.
These asbestos-containing products may also have exposed factory workers to asbestos during the manufacturing process.
Boiler and Steam System Components
American Laundry in Rochester had large industrial boilers that created steam used for heating and manufacturing processes. The boilers connected to a network of pipes, pumps and valves that moved steam throughout the facility. This high-temperature steam system equipment used asbestos insulation as well as gaskets and packing material made from asbestos.
Piping
Belluck & Fox represented a mechanic's assistant who helped construct the American Laundry Rochester plant. He described cutting asbestos-containing pipe covering and mixing the asbestos joint compound that the mechanic used to cover overhead piping in the factory.
Cutting asbestos pipe insulation and mixing asbestos cement (which came in a dry powder and was combined with water) generated airborne asbestos fibers that workers inhaled and ingested. During construction, other tradespeople such as electricians, plumbers, carpenters and laborers were working in the vicinity of the asbestos insulation work and may have suffered exposure as well.
Babcock & Wilcox Trust Names American Laundry as an Asbestos Job Site
The Babcock & Wilcox Asbestos Personal Injury Trust names American Laundry Machinery in Rochester, New York, as a job site where asbestos-containing boilers were used. According to trust documents, a number of workers had a significant risk of occupational asbestos exposure from Babcock & Wilcox boilers, including boiler mechanics, boiler coverers, boiler insulators, boiler technicians, boiler tenders and boiler supervisors. See the full list of occupations.
Belluck & Fox can help workers exposed to asbestos from boilers at the American Laundry Rochester facility make a claim for compensation with the Babcock & Wilcox trust. Our attorneys can also determine whether you are eligible for compensation from other trust funds and/or through an asbestos lawsuit.
Learn more about Babcock & Wilcox asbestos exposure.
History of American Laundry
The American Laundry Machine Company was formed in Cincinnati, Ohio, in 1907 as the consolidation of six laundry machine manufacturing companies. In 1909, American Laundry took over the interests of the A.T. Hagen Co. Manufacturers of Laundry Machinery in Rochester, N.Y. Arthur T. Hagen was an English-born industrialist and businessman who entered the laundry business in 1874.
An American Laundry factory at 110 Buffalo Road in Rochester was constructed in 1930. American Laundry also occupied sites at Lincoln Park and Dewey Avenue in Rochester. American Laundry manufactured laundry, dry cleaning and rug cleaning machinery, as well as centrifugal machinery. During World War II, many American Laundry-made machines were used aboard naval ships.
Edison-McGraw acquired American Laundry in 1960. Soon after, the Rochester factory was shut down and abandoned.
Rochester Area Reports High Number of Asbestos Deaths
One of New York's original boom towns, Rochester was once home to a rich manufacturing base that employed millions of workers. But asbestos used at manufacturing facilities such as American Laundry resulted in a legacy of asbestos exposure that continues to affect Rochester area residents to this day.
Monroe County has one of the highest asbestos death rates in the State of New York. Each year, approximately 40 to 50 Monroe County residents die from mesothelioma, lung cancer and asbestosis. Many of them worked at companies such as Eastman Kodak, Xerox, and Bausch and Lomb.
Due to the long latency period of mesothelioma, workers exposed to asbestos at Rochester job sites decades ago are still at risk of being diagnosed. Asbestos exposure is the only known cause of mesothelioma, for which there is no cure.
There is no safe level of asbestos exposure, and even those who were exposed to asbestos in the home as through "take-home" asbestos on uniforms and skin, are at risk for developing serious diseases.
Get Help from Top-Rated Rochester Asbestos Attorneys
If you or a loved one was diagnosed with mesothelioma, lung cancer, or asbestosis the top-rated asbestos lawyers at Belluck & Fox can help you and your family demand justice. For more than 25 years, we've represented New Yorkers in lawsuits against asbestos companies and recovered more than $1 billion for our deserving clients.
Our Rochester mesothelioma attorneys can meet with you at your home or any other convenient location to discuss your work history, possible sources of asbestos exposure, and compensation options.
To learn more, schedule a free case review.
Sources:
Other Asbestos Companies in New York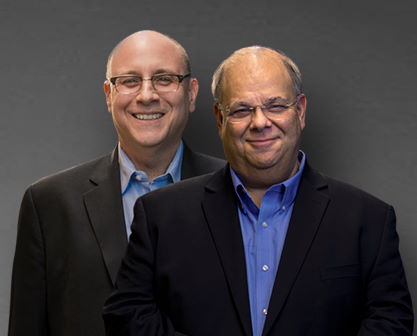 We put clients first. If you have been diagnosed with mesothelioma or lung cancer, we are here to help.
Call (877) 412-7449