Niagara Mohawk Huntley Station
Did you work at Niagara Mohawk Huntley Station? Diagnosed with Mesothelioma or Lung Cancer?
You may be entitled to receive compensation. Mesothelioma and lung cancer victims & their families have been awarded over $1 million+ from easy access to funds. Call us today to apply.
Over the past 20 years, we've helped 1,000s of families claim the compensation they deserve with no upfront costs to them.
The Huntley Generation Station is a coal-fired power station located in Tonawanda, New York, just outside of Buffalo. It is owned by NRG Energy, which bought the station from Niagara Mohawk Power Corp. in 1999. Huntley Station is one of the few remaining coal-fired power plants in New York and was once Niagara Mohawk's largest coal-fired plant.
Construction of River Station—the original name of the plant—began in January 1916 by Buffalo General Electric. The station name was changed to the "Charles R. Huntley Station" in 1926 to honor the death of the Buffalo General Electric president. The facility later became part of the Niagara Hudson System.
Despite investments by NRG geared towards reducing pollution from Huntley, the plant led the list of biggest polluters in Erie County each year between 2002 and 2011 and again in 2013.
Years of Operation: 1916-Present
Address: Tonawanda, New York
History of Niagara Mohawk
In 1929, 59 separate power companies serving northern New York joined together to form the Niagara Hudson Power Corp, a dual-purpose gas and electric company. The company would reorganize again in 1950 and become the Niagara Mohawk Power Co.
During the 1950s Niagara Mohawk purchased 83 hydroelectric plants, seven steam generators, and thousands of miles of gas mains. In the 1960s it undertook several major upgrades in these facilities to meet expected increases in the demand for electric power.
In 1965 the company received permission from the US Atomic Energy Commission to build an atomic generator to produce more electricity. Construction began on the Nine Mile Point nuclear facility in Oswego, New York, which sits on the shores of Lake Oswego. It announced that it would begin construction on a second nuclear plant, Nine Mile Two, in 1970 and build a sixth oil-burning unit at Oswego in 1972.
The energy crisis of 1973, which raised the price of raw petroleum needed for energy generation, took a huge toll. Consumer demand dropped in reaction to price increases, and the company was forced to sell off some of its holdings, lay off staff, and scale down construction plans.
Construction on the Nine Mile Two nuclear plant and the oil burner at Oswego slowed, but were never entirely halted. Nine Mile Two was finally completed in 1988.
During this period the first reactor developed cracks which forced periodic closures. Financial strains, investor exits, and mismanagement led to a decision to sell off all power generators and focus solely on electricity distribution.
Between closures, repair costs, and cost overruns for Nine Mile Two, Niagara Mohawk entered the 1990s with serious financial issues. It sold its Huntley and Dunkirk coal stations to NRG in 1999 and agreed to sell Nine Mile One to Constellation Energy (which also purchased 82% of Nine Mile Two) in 2000. Later that year the British firm National Grid PLC acquired Niagara Mohawk Holdings. The merger was completed in 2002.
Today, Niagara Mohawk Power is primarily an electricity transmitter and distributor. Its headquarters are located in Syracuse, New York.
Niagara Mohawk Huntley Station and Asbestos Exposure
Asbestos was used throughout Niagara Mohawk power plants. The boilers and turbines used to generate power were insulated with asbestos, as were the many valves, pumps, coolers, blowers and fans found in the plants.
Additional asbestos-containing materials at Niagara Mohawk included pipes, compressors, conveyors, heaters, soot blowers, and evaporators.
The use of asbestos at Niagara Mohawk facilities created a significant risk of asbestos exposure among workers. Pipefitters, electricians, maintenance mechanics, boiler operators and tenders, plumbers, welders, and laborers were all likely exposed to asbestos when they installed, inspected, maintained, repaired, and replaced plant equipment.
Exposure also occured during scheduled maintenance shut-downs and upgrades (e.g. when plants converted from coal to oil or from oil to gas), as materials were disturbed and asbestos became airborne. Some of this asbestos dust may also have been carried home on clothing or skin and subsequently breathed in by workers' loved ones.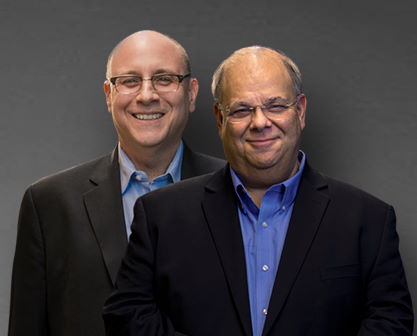 We put clients first. If you have been diagnosed with mesothelioma or lung cancer, we are here to help.
Call (877) 412-7449