Syracuse University
Did you work at Syracuse University? Diagnosed with Mesothelioma or Lung Cancer?
You may be entitled to receive compensation. Mesothelioma and lung cancer victims & their families have been awarded over $1 million+ from easy access to funds. Call us today to apply.
Over the past 20 years, we've helped 1,000s of families claim the compensation they deserve with no upfront costs to them.
For almost 150 years, New York's Syracuse University has been building a reputation as a global research university focused on student experience, diversity and a "spirit of discovery." The private university offers students a selection of more than 200 majors, 100 minors and 200 advanced degree programs.
Unfortunately, Syracuse has also earned a reputation for failing to warn workers of the risk of asbestos exposure on its campus. Like many universities and corporations, Syracuse commonly used asbestos-containing materials in buildings throughout its campus. Workers who inhaled the deadly fibers are at risk of developing the devastating cancer mesothelioma, lung cancer, asbestosis, and other catastrophic diseases.
At Belluck & Fox, our nationally recognized mesothelioma lawyers have earned a reputation as well ─ for holding negligent institutions accountable for the harm they cause. Our dedicated legal team has thoroughly documented where and how asbestos materials were used at SU, and we demand compensation for families who have been forced to cope with devastating asbestos illnesses. In fact, our top-rated New York asbestos law firm has recovered more than $1 billion for asbestos victims and their families.
If you or a member of your family has been diagnosed with mesothelioma or another asbestos illness, set up a free consultation with our trusted New York asbestos lawyers today. We can explain your options for demanding payment for medical expenses, lost wages, pain and suffering, and other losses. In addition, we invite you to download our Asbestos Exposure Guide and our Patient's Guide to Mesothelioma to learn more about what to expect on this journey.
Asbestos Exposure at Syracuse University
Many of the buildings at Syracuse University were constructed during a time when asbestos was commonly used in building materials. The university's Environmental Health and Safety Services has warned that buildings on campus may contain asbestos materials such as:
Surfacing treatments like fireproofing, plasters and joint compound
Thermal system insulation such as on boilers, tanks and piping, as well as in rope, cork and plaster
Roofing and siding materials such as insulation board, vapor barriers, coatings, felts, flashing and shingles
Other building materials such as floor tiles, ceiling tiles, gaskets, seals, sealants, pipe packing, electrical wire insulation, adhesives and glues, caulks and textured paint
Fire protection such as fire curtains, fire blankets and fire doors
Miscellaneous materials such as laboratory equipment, brakes and clutches
Occupations at Risk for Asbestos Exposure
Both Syracuse University employees and workers for contractors at SU may have been exposed to asbestos while installing, maintaining, repairing and/or removing the cancer-causing materials. Those who were most at risk for exposure include:
Construction workers
Roofers
If you or a family member worked at Syracuse University and have since been diagnosed with mesothelioma or another asbestos disease, you may be entitled to financial compensation. Contact us today to learn about your legal rights.
History of Syracuse University
In February 1870, a resolution was passed during the Methodist State Convention in Syracuse, New York. The goal was to start a university in Syracuse, and fundraising immediately began. That same year, the Rev. Jesse T. Peck, who had been chosen as president of the SU Board of Trustees, recommended buying 50 acres of farmland in the southeastern part of the city, and the campus was born.
In 1871, the cornerstone for the Hall of Languages was laid, and later that year, the board decided to go ahead and open the College of Liberal Arts. The school rented space in downtown to use as a temporary campus while construction was under way. The first year, 41 students were admitted.
By 1873, the first building on campus (the Hall of Languages) was opened for use.
Since then, Syracuse University has prided itself on being forward-thinking and ahead of its time. For example, the university has always been co-ed, and it was the first school in the country to offer a bachelor's degree in the fine arts. More recently, the university founded the country's first iSchool.
Types of Asbestos Diseases
For many years, studies on asbestos exposure have identified the naturally occurring mineral fiber as a deadly carcinogen. Asbestos has been shown to cause a wide variety of diseases when microscopic fibers are inhaled or ingested.
Some of the most life-threatening asbestos diseases include:
Mesothelioma. This aggressive cancer can attack the lining of the lungs and chest wall (pleural mesothelioma), the abdominal cavity (peritoneal mesothelioma), heart (pericardial mesothelioma) or the testicles (mesothelioma of the tunica vaginalis testis).
Lung cancer. Asbestos lung cancer may be diagnosed decades after a victim was first exposed to the carcinogen.
Asbestosis. This painful respiratory disease is only caused by exposure to asbestos. Having asbestosis increases a person's risk for developing cancer.
If you or a member of your family worked at Syracuse University and have been since diagnosed with mesothelioma, lung cancer or asbestosis, you may be entitled to financial compensation. Talk to our experienced N.Y. asbestos attorneys today about your options.
Learn About Your Legal Rights
There is no safe level of asbestos exposure. And the fact is that asbestos diseases have a long latency period, which means they may not develop until decades after a person was exposed.
The top-rated New York asbestos lawyers at Belluck & Fox have more than two decades of experience successfully handing complex asbestos claims. We have done the research and have the resources to prove who should be held accountable for the harm you and your family have suffered.
Call or contact us online today to set up a free consultation. You can also visit our office located at 546 Fifth Ave., 5th Floor, New York NY 10036. One of the knowledgeable partners at our law firm will personally meet with you to discuss the details of your claim and go over all your legal options.
To help educate you on asbestos and mesothelioma, we have also put together two free books that we invite you to download: A Patient's Guide to Mesothelioma and our Asbestos Exposure Guide.
Sources:
Other Asbestos Companies in New York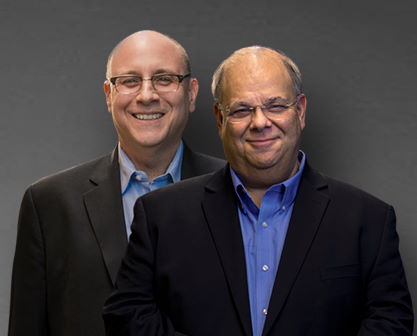 We put clients first. If you have been diagnosed with mesothelioma or lung cancer, we are here to help.
Call (877) 412-7449