Seneca Army Depot
Did you work at Seneca Army Depot? Diagnosed with Mesothelioma or Lung Cancer?
You may be entitled to receive compensation. Mesothelioma and lung cancer victims & their families have been awarded over $1 million+ from easy access to funds. Call us today to apply.
Over the past 20 years, we've helped 1,000s of families claim the compensation they deserve with no upfront costs to them.
The Seneca Army Depot in Romulus, New York, served as a United States munitions storage depot from 1941 to 2000. Parts of the base have been transferred to public and private entities since its closure.
The Environmental Protection Agency designated Seneca Army Depot a Superfund site due to the presence of hazardous materials that include asbestos. Until the 1980s, asbestos was used in dozens of applications throughout the military. The Seneca Army Depot had a large tank that was used to store asbestos material. Asbestos was also used in thermal system components and other building materials at the base.
Workers exposed to asbestos at the Seneca Army Depot who have developed an asbestos disease may be eligible for compensation from the asbestos companies that sold asbestos materials to the military. Veterans with mesothelioma and other asbestos illnesses also may be eligible for VA disability benefits.
Belluck & Fox is dedicated to serving those who served our country. Ourmesothelioma lawyers have recovered millions of dollars for veterans who have been diagnosed with asbestos diseases. If you or a loved one worked at the Seneca Army Depot and have mesothelioma, lung cancer or asbestosis, schedule a free consultation with Belluck & Fox to learn about your legal options. Get help now.
Asbestos Exposure at Seneca Army Depot
Beginning in the 1990s, the Army undertook a billion-dollar cleanup of 32 domestic Army installations. One of those bases was the 10,500-acre Seneca Army Depot in Romulus. Asbestos removal was completed as part of ongoing site cleanup.
Asbestos in Boilers
Seneca Army Depot had numerous boilers that were used for heating and hot water production. Building 718 had three boilers, while Building 121 and Building 319 had two boilers each.
Prior to the EPA's ban of asbestos block insulation on boilers, asbestos insulation was commonly used on and inside boilers as well as on associated steam pipes, valves, pumps, soot blowers and other thermal system components. Asbestos was additionally used in gaskets to seal boiler doors and joints.
Tradespeople who worked on and around boilers, pipes, pumps and valves at Seneca Army Depot were exposed to asbestos while performing repairs and maintenance. Plaintiffs have alleged that they worked with asbestos-containing gaskets at the Army's Seneca Depot and as a result developed mesothelioma.
Asbestos Storage Tank #88
A report on the Seneca Army Depot cleanup from the U.S. Army, Engineering & Support Center identifies the presence of a tank that was once used to store dry asbestos (Tank #88). Shortly before World War II, global demand for asbestos was on the verge of surpassing the global supply. Tank #88 is located on a part of the Seneca Army Depot known as the "Tank Farm" where the country's strategic stockpiles were stored. Seneca was likely one of the locations where the military stored asbestos.
Asbestos in Soil Samples
Seneca Depot's Tank Farm once had approximately 160 aboveground storage tanks where antimony, ore, minerals and other strategic material stockpiles were stored. EPA soil samples of the Tank Farm area tested positive for asbestos. Tank insulation is a historical use of asbestos. Tanks may also contain asbestos gaskets. Workers who inspected, cleaned, painted and repaired asbestos-containing tanks are at risk of developing diseases such as mesothelioma.
Have you developed mesothelioma after being exposed to asbestos at the Seneca Army Depot? Find out how you can recover compensation.
Department of Veterans Affairs Warns of Asbestos Exposure
Many Army veterans have been diagnosed with life-threatening asbestos diseases. According to the Department of Veterans Affairs, service members are at risk if they worked with asbestos products such as flooring, roofing, cement sheet, pipes, insulation, and clutch facings and brake linings. Workers in mining, milling, shipyards, construction, carpentry and demolition should get tested, the VA warns. Know the symptoms of mesothelioma.
The VA offers benefits to veterans whose asbestos disease is service-related. Eligible veterans can receive monthly compensation and health care. Belluck & Fox has a VA-certified lawyer on staff to help with disability claims. This is a free service that we offer to veteran clients who are pursuing asbestos injury claims. Even if you worked at Seneca Army Depot as a civilian contractor, Belluck & Fox can help you seek compensation for an asbestos disease.
History of Seneca Army Depot
Preparation for possible U.S. involvement in World War II prompted the building of two military installations in New York's Seneca County: the Sampson Naval Station and the Seneca Army Depot. On June 11, 1941, the War Department approved $8 million to build 500 munitions storage igloos on an approximately 11,000-acre site in Romulus. To make way for the depot, about 150 farm families were displaced.
April 1, 1942, was set as a completion date for the project. By November 1941, more than 7,000 workers were involved. The project proved to be timely, as the U.S. entered WWII in December 1941. Nuclear weapons and the uranium used for the Manhattan Project were stored in Romulus. Depot employment exceeded 2,500 during the war.
In 1995, the Army announced that it would be closing the depot. Official closure occurred in September 2000. One of the depot's more interesting legacies is the flourishing of the world's largest herd of white deer on the property behind its six-foot-high steel fence. The deer are a popular tourist attraction at the site, which also is home to a residential campus to help emotionally challenged young people and a maximum-security prison.
Our Attorneys Fight for Asbestos Victims in the Finger Lakes Region
Belluck & Fox has an office in Rochester, New York, to best serve our clients in Romulus and the Finger Lakes Region. If your health prevents you from making a visit to our office, we will come to you. For more than 25 years, our dedicated attorneys have helped New Yorkers recover maximum compensation for asbestos-related illnesses. Learn how we can help you and your family during a free case review.
Sources:
Seneca County, NY: Seneca Army Depot – Then and Now
EPA: Seneca Army Depot
Other Asbestos Companies in New York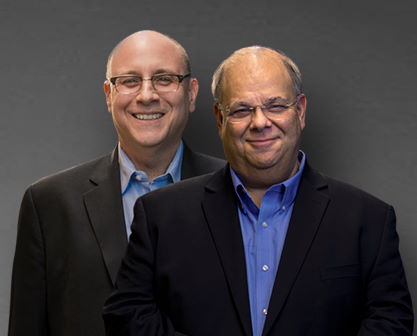 We put clients first. If you have been diagnosed with mesothelioma or lung cancer, we are here to help.
Call (877) 412-7449