Buffalo Forge
Did you work at Buffalo Forge? Diagnosed with Mesothelioma or Lung Cancer?
You may be entitled to receive compensation. Mesothelioma and lung cancer victims & their families have been awarded over $1 million+ from easy access to funds. Call us today to apply.
Over the past 20 years, we've helped 1,000s of families claim the compensation they deserve with no upfront costs to them.
Buffalo Forge began as a manufacturer of blacksmith's forges in 1878. The company quickly expanded into steam engines, heating and air conditioning, air handling, pumps, dust collectors, upright drilling machines and woodworking machines.
The Buffalo Forge plant in Buffalo, N.Y., spanned four blocks and took up 14 acres along Broadway near the intersection with Mortimer Street. The plant closed down in 1994.
Workers at the Buffalo Forge plant and those who worked with the company's products were at risk of asbestos exposure, which has been shown to cause mesothelioma,lung cancer, asbestosis and many other serious diseases.
The dedicated New York asbestos attorneys at Belluck & Fox have successfully represented people who have been diagnosed with asbestos diseases after being exposed to the carcinogen at Buffalo Forge. We have in-depth knowledge of which products contained asbestos, as well as how and where they were used.
If you or a loved one has been diagnosed with mesothelioma, schedule a free consultation today with a knowledgeable mesothelioma lawyer. We will explain your legal rights and help you demand maximum compensation for the losses you have suffered.
Asbestos Exposure at Buffalo Forge
More than 100 years ago, the Buffalo Forge plant was constructed on the city's east side. The massive complex, crafted with steel, concrete and brick, was built at a time when asbestos materials were commonly used in construction. In addition, many of the processes at the plant incorporated heat-resistant asbestos products.
In fact, when discussions began about demolishing the plant in 2006, a representative for the property's owner noted that asbestos abatement needed to be done in order to bring the building down safely.
Workers at the Buffalo Forge plant may have been exposed to microscopic asbestos fibers while maintaining, repairing or replacing equipment and building materials such as boilers, pumps, valves, packing, insulation and pipe systems. Even those who did not work directly with asbestos-containing materials at the plant may have been exposed to toxic dust in the vicinity. There is no safe level of asbestos exposure.
Buffalo Pumps
Exposure to asbestos at Buffalo Forge expanded beyond the plant in Buffalo, N.Y. Lawsuits have alleged that people who worked with Buffalo Forge products, in particular Buffalo Pumps, have developed life-threatening diseases such as mesothelioma as a result of their exposure.
Buffalo Forge acquired the Buffalo Steam Pump Company in the early 1900s, adding industrial pumps to its line of products. These pumps were designed to withstand high-temperature and corrosive materials, and asbestos was commonly used in gaskets, packing and valves.
Workers who installed, maintained, repaired or replaced Buffalo Pumps were at high risk for asbestos exposure.
History of Buffalo Forge
Founded in 1878, Buffalo Forge Company was the brainchild of brothers William and Henry Wendt. The company started out as a manufacturer of blacksmith forges, using a mechanical blower to push air into the forge ─ a unique concept at the time. The company continued its path of innovation as it expanded into the field of air handling, heating and air conditioning, with Buffalo Forge's Willis H. Carrier designing the first air conditioner.
In 1941, Buffalo Forge Co. went public with a listing on the New York Stock Exchange. In 1981, the business was taken over by Ampco-Pittsburgh, which then sold the business to the Howden Group in 1993. Howden closed the Buffalo Forge manufacturing plant a month after purchasing the company.
Occupations Exposed to Asbestos
For decades, workers at job sites such as Buffalo Forge faced asbestos exposure in occupations such as:
If you or a loved one has been diagnosed with mesothelioma, lung cancer or another asbestos disease, you can pursue compensation from the companies that failed to warn you of the dangers of asbestos. Call our respected New York asbestos law firm today to discuss your legal options.
Our Law Firm Fights for Asbestos Victims and Their Families
For more than 25 years, the nationally recognized New York asbestos lawyers at Belluck & Fox have been holding asbestos companies accountable for the harm they caused innocent, hardworking New Yorkers. Our legal team has extensive knowledgeable of the job sites where asbestos products were used throughout New York State, and we fight aggressively for the maximum compensation our clients deserve.
Depending on the circumstances of your case, our skilled legal team may demand compensation for:
Medical bills, including costs for surgeries, chemotherapy, radiation, medication and future expenses
Lost income and future reduced earning potential
Pain and suffering
Wrongful death damages due to the loss of a family member
Please call us or contact us online today to talk about your rights. A partner from our firm will personally meet with you to discuss your diagnosis, review your work history and explain your next steps.
Our law firm does not charge anything for an initial consultation, and you pay nothing upfront for our attorneys to begin work on your asbestos claim. In fact, you don't owe us anything unless and until we secure payment for you.
Our top-ranked asbestos attorneys have recovered more than $1 billion for victims and their families. Let us help you now. Visit our New York office today.
Sources: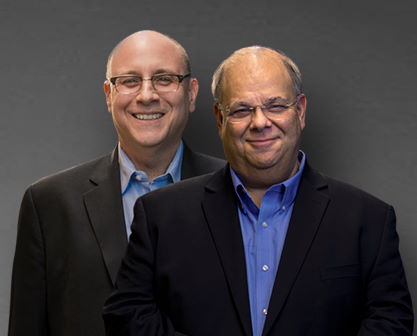 We put clients first. If you have been diagnosed with mesothelioma or lung cancer, we are here to help.
Call (877) 412-7449