International Paper Corinth Mill
Did you work at International Paper Corinth Mill? Diagnosed with Mesothelioma or Lung Cancer?
You may be entitled to receive compensation. Mesothelioma and lung cancer victims & their families have been awarded over $1 million+ from easy access to funds. Call us today to apply.
Over the past 20 years, we've helped 1,000s of families claim the compensation they deserve with no upfront costs to them.
Belluck & Fox has extensive experience representing workers at the International Paper mill in Corinth, New York. Our clients have included former engineers, millwrights, electricians, sheet metal workers, boiler tenders and paper machine operators. We have toured the plant and collected thousands of documents about the asbestos products used at the mill.
International Paper was incorporated in 1898 when 17 paper and pulp mills merged. The company's founders were William Augustus Russell and Hugh Chisholm. With the advent of Linotype came an increased demand for newsprint, and at one point, International Paper supplied 60% of all newsprint in the United States. Today, the company is headquartered in Memphis, Tennessee. It serves customers in 150 countries and employs more than 50,000 people.
International Paper Corinth Mill Mesothelioma Trust Fund & Lawsuits
Mesothelioma and lung cancer victims are qualified for the following Asbestos bankruptcy trust claims if they worked at International Paper (Corinth): Babcock & Wilcox, Combustion Engineering, Eagle Picher, Halliburton, HK Porter, Keene, Owens Corning.
The Corinth Mill – New York's First Wood-Based Newsprint Paper Mill
The Corinth Mill (also called the Hudson River Mill) was built by Albrecht Pagenstecher in 1869. It was located where the Hudson River joins the Sacandaga River. It was the first wood-based newsprint paper mill in New York. The Corinth Mill was one of International Paper's biggest plants and the company's main office was located on the Corinth site.
Many of our clients who worked at International Paper Mill Ticonderoga are just now being diagnosed with malignant mesothelioma or lung cancer. Making paper is a high temperature process. The steam and water pipes were coated with asbestos pipe covering, block insulation, and insulating cement. Valves and pumps were also covered in asbestos, and used asbestos gaskets and packing. The boilers and turbines in the powerhouse contained asbestos insulation.
International Paper's Other Products
In addition to operating paper mills, International Paper also manufactured asbestos containing products such as fireproof doors. These doors had an asbestos core. They were manufactured under the name Weldwood. Belluck & Fox has represented many carpenters and door installers who were exposed to asbestos from fire doors.
At Belluck & Fox, our nationally recognized asbestos attorneys have extensive experience fighting for families and workers exposed to asbestos. We are proud to have secured more than $1 billion so far for asbestos victims and their families.
We are ready to help you. Contact us today to set up a free consultation, where we will review your claim and discuss all your legal options. Our law firm does not charge any legal fees upfront and we do not get paid unless and until we secure compensation for you.
International Paper in Corinth
15 Pine St,
Corinth, NY 12822, USA

Other Nearby Companies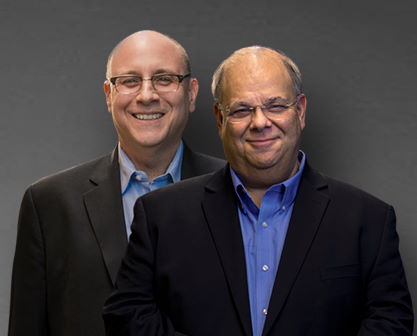 We put clients first. If you have been diagnosed with mesothelioma or lung cancer, we are here to help.
Call (877) 412-7449