Allied Chemical: Asbestos & Mesothelioma Exposure
Did you work at Allied Chemical: Asbestos & Mesothelioma Exposure? Diagnosed with Mesothelioma or Lung Cancer?
You may be entitled to receive compensation. Mesothelioma and lung cancer victims & their families have been awarded over $1 million+ from easy access to funds. Call us today to apply.
Over the past 20 years, we've helped 1,000s of families claim the compensation they deserve with no upfront costs to them.
The chemical corporation Allied Chemical & Dye Corporation was created in 1920 as a partnership of five U.S. chemical companies. At the time, Germany was the center of the chemical industry, so the U.S. and its World War I allies needed a solution to their serious shortages of chemicals such as drugs and dyes. Well before the world's chemical industry knew of the dangers of mesothelioma & asbestos.
As times changed, Allied Chemical & Dye expanded into production different chemicals such as ammonia, nylon 6, and refrigerants. The chemical asbestos company then ventured into the oil and gas exploration business, as well as aerospace and automotive, eventually merging and changing its name to Allied Signal. The company, which eventually acquired Honeywell and adopted the corporations name, now operates in a variety of industries worldwide.
Allied Chemical operated three chemical facilities in Western New York where workers may have been exposed to asbestos. At Belluck & Fox, LLP, our highly experienced  asbestos attorneys have researched asbestos exposure at all three locations. We have in-depth knowledge of Allied Chemical's use of this cancer-causing asbestos products.
While working at Allied Chemical, if you or a loved one has been exposed to asbestos at work and have been diagnosed by a doctor with mesothelioma, asbestos lung cancer, or another asbestos-related disease, you need to speak with our dedicated legal team and lawyers today about your right to compensation for funds.
Our skilled attorneys and legal team have secured more than $1 billion for asbestos victims and their families. Schedule a free consultation with an attorney or legal staff today to learn what we can do for you to navigate your negative experience.
Allied Chemical: Asbestos & Mesothelioma Exposure Mesothelioma Trust Fund & Lawsuits
Mesothelioma and lung cancer victims are qualified for the following Asbestos bankruptcy trust claims if they worked at Allied Chemical (Buffalo and Solvay): Abb Lummus, AC&S, Asarco, Armstrong World, Babcock & Wilcox, Combustion Engineering, Eagle Picher, Fibreboard, Halliburton, Owens Corning.
Asbestos Use at Allied Chemical in New York
Throughout its chemical factories and various production processes, Allied Chemical used asbestos products without warning workers of the dangers. Asbestos was used to protect against high temperatures and corrosion in:
Boiler rooms
Furnaces and ovens
Piping systems
Pumps
Valves
Gaskets
Ductwork
Cement
Bricks
Insulation
Other refractory materials
Allied workers who built, repaired, replaced, or maintained equipment and buildings at the Allied Chemical facilities were at risk of exposure to asbestos and may suffer from lung cancer. However, when dangerous asbestos components were removed, replaced, or repaired, everyone in the vicinity of Allied was at risk of inhaling or ingesting microscopic asbestos fibers that were released into the air.
No amount of asbestos exposure is safe or worth the ​​risks. Decades later, former factory workers from Allied Chemical are suffering from a dangerous diagnoses of mesothelioma, lung cancer, asbestos diagnosis, and other asbestos-related diseases.
Former Allied workers at the following New York Allied Chemical plants should contact attorneys from Belluck & Fox, LLP if they have been diagnosed with an asbestos disease:
Allied Chemical – Buffalo Plant Asbestos Exposure
The Allied Chemical plant in Buffalo sat on 42 acres along the Buffalo River and Elk and Lee streets. The complex spanned 1337 S. Park Ave., 229 Elk St., and 85 Lee St.
The plant was built in 1879 by Schoellkopf Aniline and Dye Company, which became National Aniline Chemical Company in 1916 and then Allied Chemical in 1920. Workers at the plant produced more than 1,000 different types of dyes and organic chemicals, many containing asbestos.
Allied sold the facility to Buffalo Color Corporation (BCC) in 1977.
Allied Chemical Buffalo Color Asbestos Exposure
Buffalo Color is one of Allied Chemicals' manufacturing facilities in New York.  The chemical company was founded in 1879 as part of the National Aniline and Chemical Company. National Aniline and Chemical Company was known for producing colorants and dyes in the textile industry.  It eventually became part of Allied Chemicals, which sold the Buffalo facility to Buffalo Color. The Buffalo Color plant was a 63-acre site on Elk and Lee streets and had 3,000 employees until 2003. For some time, the plant was known for being the only producer of indigo dye for denim textiles in the United States.
Allied Chemical Solvay Plant Asbestos Exposure
Allied Chemical's plant in Solvay, N.Y., sat on Willis Avenue south of Onondaga Lake. Although the buildings have now been demolished, the facility was the lifeblood of Solvay for many years, providing jobs for generations of residents, as well as a significant amount of tax revenue for the area.
The Solvay Process Company opened the facility in 1881 to produce synthetic soda ash. Allied Chemical absorbed Solvay Process Company along with its sister venture, Semet-Solvay Company, during its formation in 1920.
The site was closed in the 1980s due to a sharp drop in demand for soda ash caused by the increased use of plastic and aluminum bottles, recycling of glass, and bottle return laws.
Allied Chemical Tonawanda Plant Asbestos Exposure
The Allied Chemical plant in Tonawanda was located at 3875 River Road, sitting on 160 acres along the Niagara River in Erie County. The coke manufacturing plant was originally built by the Semet-Solvay Company in 1917, before its absorption into Allied Chemical in 1920.
In addition to coke production, the facility handled light oil distillation, ammonia recovery, and extraction of benzene, toluene, and xylene.
The Allied Chemical Tonawanda site was divided by River Road. The main plant, on the east side, housed the coke ovens. On the west side of the property were the pump station, a conveyor system, a tank farm, and other facilities.
Allied sold the facility in 1978 to Tonawanda Coke Corporation.
ALLIED CORPORATION (New York (US))
1411 Broadway,
New York, NY, 10018, USA
We Fight for Allied Chemical Plant Workers Asbestos & Mesothelioma Claims
If you or a loved one worked at an Allied Chemical plant, was exposed, and are now coping with an asbestos disease and need a lawyer, you need to talk with a skilled asbestos attorney as soon as possible.
At Belluck & Fox, LLP, our dedicated legal team and attorneys can help you and your family demand full and fair compensation for the harm you have suffered.
We have New York locations at Albany, Rochester, NYC and Woodstock. You can also contact us now to schedule a free consultation with our legal team. One of our firm's partners or lawyers will personally call you to talk about your case and your legal case options.
Sources:
S. Environmental Protection Agency: Buffalo Color Corporation
Y. Department of Environmental Conservation: Buffalo Color Brownfield Cleanup Program Site
Other Asbestos Companies in New York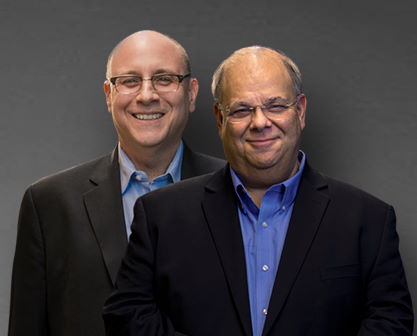 We put clients first. If you have been diagnosed with mesothelioma or lung cancer, we are here to help.
Call (877) 412-7449