Armstrong World Industries
Did you work at Armstrong World Industries? Diagnosed with Mesothelioma or Lung Cancer?
You may be entitled to receive compensation. Mesothelioma and lung cancer victims & their families have been awarded over $1 million+ from easy access to funds. Call us today to apply.
Over the past 20 years, we've helped 1,000s of families claim the compensation they deserve with no upfront costs to them.
Armstrong World industries originated as a cork-cutting shop and is today a leading international manufacturer of products used to finish home and building interiors, including floor coverings, ceilings, and adhesives. Armstrong has 32 plants in eight different countries and approximately 8,500 employees worldwide.
Belluck & Fox, LLP has represented former Armstrong employees at the company's Fulton, New York plant who were exposed to asbestos and developed mesothelioma. If you worked at Armstrong Fulton and have been diagnosed with an asbestos disease, contact us to learn more about your legal rights.
Asbestos Exposure at Armstrong's Fulton Plant
The Armstrong plant in Fulton, New York used asbestos in the production of its tile and linoleum floor backing and automobile gasket materials.
Asbestos was delivered to the Armstrong Fulton plant primarily by train, but also by truck on occasion. Railroad tracks led up to an outdoor yard at the plant where each day, a train with around 8-12 cars full of 50-100 pound bags of asbestos made a delivery.
Armstrong workers used a forklift to take the bags of asbestos off the train and place them on pallets, which were then taken into a warehouse that stored the raw asbestos. Bags would often break during the unloading process and release asbestos dust into the air. Yard workers had to clean up the broken bags and spilled asbestos, a dusty process that exposed them to airborne fibers.
The Armstrong Fulton plant had two production buildings, one on either side of the railroad tracks. Palletized bags of asbestos were first brought into one of the buildings and placed by a worker onto a conveyer. The conveyer carried the asbestos to a pulper machine that mixed the dry asbestos powder with water.
The mixing of raw asbestos in the pulper created asbestos dust that was breathed in by workers in the building. Workers also breathed asbestos dust when they cleaned up any broken bags and spilled powder.
Once the asbestos was mixed with water in the first building it was pumped over to a second building and latex and additional materials were added to the mixture in large tanks. From the tanks the liquid product was pumped through a pipeline to a paper machine that made the finished Armstrong floor backing.
The floor backing was reeled up on rolls and in the last step of the process, the material was cut to size with a machine called a slitter. The slitter created a lot of dust as it cut through the asbestos-containing floor backing, and workers in the building breathed in this asbestos dust.
Belluck & Fox, LLP Has Represented Former Armstrong Plant Workers Lawsuits
The New York injury mesothelioma lawyer at Belluck & Fox, LLP have successfully represented clients who worked at the Armstrong World Industries plant. We know where asbestos was used at the plant, which companies manufacture the asbestos, and how plant employees were exposed.
We've helped workers exposed to asbestos recover compensation from asbestos companies. If you used asbestos floor tiles made by Armstrong in your home or as a carpenter , we can help you and your family. Visit our Law Firm in New York City today. You can also contact Belluck & Fox, LLP for a free case review.
Armstrong's Fulton Plant and Asbestos
As part of its post-war expansion, Armstrong opened a plant in Fulton, New York in 1946. Armstrong made industrial felt products, gaskets, composition leather, and sheet flooring backing at this facility. Ownership was transferred to Interface Solutions in 1999 after Armstrong stopped production of floor backing.
The post-war construction boom in America was kind to building material manufacturers like Armstrong, but the use of asbestos products from this era ended up costing thousands of lives and forcing Armstrong and other asbestos-using companies into bankruptcy.
The carcinogen asbestos, which causes mesothelioma, lung cancer, and asbestosis, was commonly added to building materials through the 1970s for strength and fireproofing. Tradespeople and consumers who used Armstrong products as well as workers in Armstrong plants who manufactured asbestos-containing materials were exposed to the deadly mineral fiber and some later developed asbestos disease, prompting them to file lawsuits against Armstrong seeking compensation for their injuries.
The first asbestos lawsuit against Armstrong World Industries was filed in 1970. Similar suits continued throughout the 20th Century and led to rocky financial times in the 1990s. Armstrong had recorded $198 million in liability and defense costs by 1994 and estimated an additional $245 million in liability by 2004.
Asbestos lawsuits pushed Armstrong into bankruptcy in 2000. The company emerged from bankruptcy in 2006 and, as part of the terms of their restructuring, established a trust fund for asbestos victims.
History of Armstrong
Thomas Morton Armstrong, the 24-year-old son of Scottish-Irish immigrants, bought a small cork cutting shop in Pittsburgh in 1860 with $300 he earned from working as a shipping clerk. Armstrong's company was originally named for his partner, John O. Glass, but when Glass' interest was bought out by Thomas Armstrong's brother in 1864 the company name was changed to Armstrong, Brother & Company.
The company's original business was cutting cork stoppers from the bark of cork trees, first by hand and later by machine. During the Civil War Armstrong made bottle stoppers for the Union Army and received official commendations for fulfilling its contracts with high quality corks at agreed-upon prices. The publicity helped Armstrong land a large contract with a New York drug company after the war. By the 1890s Armstrong had become the largest cork company in the world, employing 750 people.
The company expanded its product line in the 1890s to include cork board, insulation, gaskets, and flexible covering for machinery. In 1908 linoleum was added to the product line. This was the beginning of Armstrong's involvement with floor products, a venture that provided approximately half of the company's sales volume by the 1990s. Armstrong floor tiles were widely used around the United States in homes and businesses.
When the Great Depression cut company sales in half in the mid-1930s Armstrong diversified by purchasing rubber and asphalt tile factories and two glass companies. Armstrong had its most profitable year to date in 1936, a remarkable achievement during the Depression.
After WWII Armstrong built two additional asphalt tile plants, a bottle-closure plant, and a fiberboard plant. The company expanded its industrial adhesives business and began production of glass bottles. By 1950, sales were at $163 million.
Sources:
Other Nearby Companies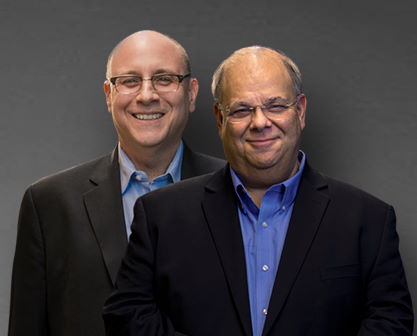 We put clients first. If you have been diagnosed with mesothelioma or lung cancer, we are here to help.
Call (877) 412-7449