Armstrong International  
Did you work at Armstrong International  ? Diagnosed with Mesothelioma or Lung Cancer?
You may be entitled to receive compensation. Mesothelioma and lung cancer victims & their families have been awarded over $1 million+ from easy access to funds. Call us today to apply.
Over the past 20 years, we've helped 1,000s of families claim the compensation they deserve with no upfront costs to them.
Armstrong International is a privately held, family-owned company with roots that date back to 1900. With more than 3,000 workers around the world, the company has made a name for itself in designing and manufacturing products aimed at reducing emissions and improving energy efficiency.
It has focused its business on steam and condensate products, hot water solutions, heat transfer systems, refrigeration equipment, flow measurement solutions, and humidification equipment.
For years, Armstrong International used asbestos components in its products but failed to warn workers of the danger.
Asbestos is a known carcinogen that causes mesothelioma, lung cancer, asbestosis and other serious respiratory diseases. Workers who were exposed to microscopic asbestos fibers decades ago while working with or in the vicinity of Armstrong International products are just now being diagnosed with these life-threatening diseases.
The nationally recognized asbestos attorneys at Belluck & Fox fight for the rights of individuals and families who have been harmed by large companies such as Armstrong International.
Our respected NYC asbestos law firm demands full and fair compensation for the damage caused by asbestos diseases, and we have focused our practice on these types of complex cases. Our legal team is proud to have secured almost $1 billion for deserving victims and their families.
Contact us now to set up a free consultation with our top-rated mesothelioma lawyers. A partner from our firm will call you personally to discuss your case and answer any questions you may have about the claims process.
Armstrong International and Asbestos Exposure
Armstrong International produced and sold steam traps that contained asbestos components such as valves and gaskets. These traps were used in industrial steam heating and power systems to automatically filter out condensate and non-condensate gases efficiently, without releasing steam.
Armstrong International products were used in a variety of industries, including by:
Public utilities
Chemical companies
Mining corporations
Paper and pulp mills
Industrial facilities
Food processing plants
Oil companies
Ships and shipyards
Workers who installed, maintained, and repaired asbestos components in Armstrong International products may
have inhaled airborne asbestos fibers, which can lodge in the lining of the lungs and chest cavity, leading to mesothelioma and other serious diseases. Even those who did not work directly with asbestos components could have been exposed to the dangerous material when working in the vicinity of asbestos dust.
There is no safe level of asbestos exposure. Anyone who worked with or around Armstrong International asbestos products may have been exposed to the deadly carcinogen and is at risk of developing mesothelioma, lung cancer, asbestosis, or another asbestos-related illness. These diseases can develop even decades after the initial exposure.
If you or a family member has been diagnosed with an asbestos disease, you can pursue financial compensation from the asbestos company that put you in harm. Talk to our skilled New York asbestos attorneys at Belluck & Fox, LLP today to learn about your legal rights.
History of Armstrong International
Armstrong International was founded in 1900 as a family business and has since grown to a global enterprise with more than 3,000 employees around the world. The company, now in its fifth generation of family ownership, is based in Three Rivers, Michigan, and has locations in Florida, Missouri, New Jersey, Idaho, Mexico, Canada, India, Belgium, United Kingdom, Italy, France, China, South Korea, Singapore, and Japan.
We Fight for People Who Have Been Harmed by Armstrong International
Armstrong International and other large corporations knew of the dangers of asbestos products but continued to use them without warning workers. These companies put profits before people, and now, former workers and their families are paying the ultimate price.
At Belluck & Fox, our top-rated asbestos attorneys are dedicated to demanding compensation for former workers and families who are coping with the devastating effects of asbestos disease. Our law firm has recovered almost $1 billion for asbestos victims, and we stand ready to fight for you. Depending on the circumstances of your case, we may pursue compensation for:
Current and future medical bills, including the costs of surgeries, chemotherapy, radiation, medicine, assistive mobility devices such as wheelchairs, and hospice care
Loss of income, including diminished earning capacity, if you were unable to work after being diagnosed with an asbestos disease
Physical and emotional pain and suffering
Funeral and burial expenses (if you have lost a family member to an asbestos disease)
Contact us now to schedule a free consultation with one of the partners in our firm. Our lawyers will set up an in-home visit, where we can answer all your questions and explain what to expect with the claims process. Our respected law firm does not charge any fees upfront to take on asbestos cases, and we only collect payment if and when we recover compensation for our clients.
Other Asbestos Companies in New York
Sources:
Armstrong Machine Works: The Armstrong Steam Trap Book, 1936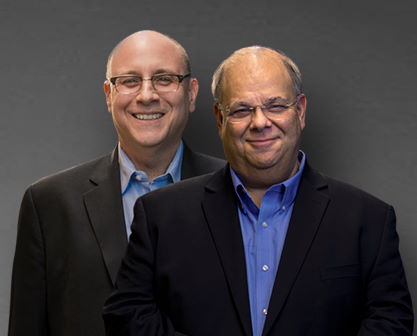 We put clients first. If you have been diagnosed with mesothelioma or lung cancer, we are here to help.
Call (877) 412-7449