Clarkson University
Did you work at Clarkson University? Diagnosed with Mesothelioma or Lung Cancer?
You may be entitled to receive compensation. Mesothelioma and lung cancer victims & their families have been awarded over $1 million+ from easy access to funds. Call us today to apply.
Over the past 20 years, we've helped 1,000s of families claim the compensation they deserve with no upfront costs to them.
Founded in 1896, Clarkson University is an independent technological university that offers 60 undergraduate and graduate programs to more than 4,000 enrolled students. It is noted for being one of the top-50 most entrepreneurial universities in America.
Like many older U.S. college campuses, however, Clarkson was constructed at a time when asbestos-containing building materials were commonly used. As a result, many former Clarkson workers are at risk of developing mesothelioma, lung cancer and other asbestos diseases.
The New York mesothelioma law firm of Belluck & Fox is nationally recognized for holding asbestos companies accountable for failing to warn about the health risks of their products. Our accomplished legal team has obtained more than $1 billion for patients and families whose lives have been turned upside down by asbestos-related disease. We know where and how asbestos products were used at Clarkson, and we'll stop at nothing in our pursuit of full compensation for asbestos victims and their families.
If you or someone you love was diagnosed with mesothelioma or another asbestos disease, contact Belluck & Fox for a free consultation with our award-winning mesothelioma lawyers. We charge no fees upfront to begin work on your asbestos claim. In fact, you pay nothing unless we recover money for you. We also encourage you to download our comprehensive Patient's Guide to Mesothelioma to learn more about coping with the disease.
Asbestos Exposure at Clarkson University
Asbestos companies knew for decades about the health risks of their products but did not provide warnings. This resulted in many Clarkson employees and contractors taking no safety precautions and being exposed to asbestos from materials such as:
Floor and ceiling tiles
Construction adhesives, mastics and glues
Paint, textured walls and textured ceilings
Laboratory equipment, such as fume hoods, tables, benches and countertops
Roofing felts, flashing and shingles
Thermal system insulation on pipes, boilers, pumps and tanks
Gaskets, seals, sealants, pipe packing and electrical wire insulation
Fire doors, fire blankets, fire curtains and other fire protection
Spray-applied fireproofing
Plaster, insulation board and cement products
Friction products such as clutches, brakes and transmission parts
Caulks and joint compound
According to Clarkson, asbestos-containing materials have been positively identified in the following university buildings:
Clarkson Hall
Graham Hall
Cubley-Reynolds
Price Hall
Hamlin-Powers
Science Center
Walker Center
Lewis House
Holcroft House
Damon Hall
Peyton Hall
Old Snell
Quad
Alumni Gym
Annton House
Congdon Hall
Craig House
Physical Plant Building
Liberal Studies
Moore House
Observatory
Old Main
Riverside Apartments
Ross-Brooks
Trinity House
Walker Center
Woodstock Lodge
Woodstock Village
If you or a loved one worked in these or other buildings on the Clarkson campus and have been diagnosed with mesothelioma, lung cancer or asbestosis, please contact Belluck & Fox to learn about your legal rights to compensation.
Occupations at Risk for Asbestos Exposure
Workers at this New York asbestos jobsite may have inhaled or ingested tiny asbestos fibers during maintenance, installation, repairs, removals and other work involving asbestos-containing materials. Those workers most at risk for exposure include:
Construction workers
Plumbers
Electricians
Drywall workers
Painters
Roofers
Carpenters
Maintenance workers
HVAC workers
General laborers
History of Clarkson University
Clarkson University, with its main campus in Potsdam, N.Y., was established to celebrate the entrepreneur and humanitarian Thomas S. Clarkson. The Potsdam campus is located on what was once the Clarkson family's 640-acre homestead and is adjacent to the 6 million-acre Adirondack Park.
The university was founded on the practicality of the man it was named after, a focus that continues today with an emphasis on STEM, data analytics and entrepreneurial education combined with multidisciplinary interaction to solve "real-world, open-ended problems with creativity and risk taking." Clarkson offers graduate programs and research facilities in Saranac Lake, Schenectady, Beacon and New York City.
Types of Asbestos Disease
Asbestos is a known human carcinogen that can have devastating health consequences many years after it is inhaled or ingested. The same properties that make asbestos a resilient building material also make it nearly impossible for the body to break down. Microscopic, needle-like fibers that become embedded in the body can lead to deadly asbestos diseases such as:
Mesothelioma has a latency period of 15 to 60 years. Lung cancer and asbestosis can similarly take many decades to develop following initial exposure to asbestos. Diagnosis is made more difficult because early symptoms can mimic other, less-serious illnesses.
If you or a loved one has been diagnosed with an asbestos disease, it is not too late to hold Clarkson University accountable. To learn more, contact Belluck & Fox for a free consultation.
Speak with Our Top-Rated Asbestos Attorneys Today
For decades, asbestos companies put profits above people by manufacturing deadly products without warning about their serious health consequences. Now, people who worked around asbestos and those who were exposed to it secondhand are coping with diagnoses of mesothelioma, lung cancer, asbestosis and other life-threatening diseases.
The top-ranked asbestos trial attorneys at Belluck & Fox are committed to holding asbestos companies accountable for their wrongdoing. The large monetary recoveries we have secured for victims have earned us a national reputation for excellence in asbestos law, and we want to use our strength to help you and your loved ones.
We have detailed information about where asbestos products were used at Clarkson University. We know which companies made the products, and how workers were exposed.
If you or a loved one worked at Clarkson and has been diagnosed with mesothelioma, lung cancer or asbestosis, we can help. To receive a free legal consultation, call or contact us online. One of our partners will meet with you to discuss your potential claim and legal options.
We also recommend that you download our free mesothelioma information package.
Sources:
Clarkson University: Asbestos Management
Other Asbestos Companies in New York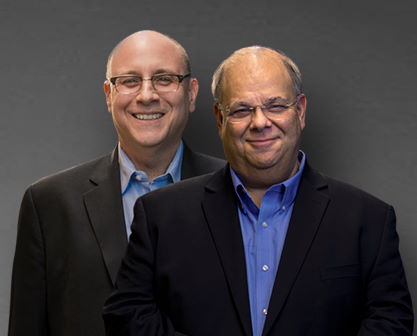 We put clients first. If you have been diagnosed with mesothelioma or lung cancer, we are here to help.
Call (877) 412-7449