New Process Gear/New Venture Gear
Did you work at New Process Gear/New Venture Gear? Diagnosed with Mesothelioma or Lung Cancer?
You may be entitled to receive compensation. Mesothelioma and lung cancer victims & their families have been awarded over $1 million+ from easy access to funds. Call us today to apply.
Over the past 20 years, we've helped 1,000s of families claim the compensation they deserve with no upfront costs to them.
New Process Gear — formerly known as New Venture Gear — was an automobile parts manufacturer in Syracuse, New York. The company closed in 2012 after operating for 124 years.
During its glory days, New Process boasted thousands of employees and a multi-million-dollar weekly payroll. But the use of asbestos-containing materials at the Syracuse plant may have exposed many of these employees to deadly asbestos fibers that can cause mesothelioma,  lung cancer and asbestosis.
At Belluck & Fox, our highly respected New York mesothelioma lawyers specifically focus on fighting for the rights of asbestos victims and their families.
We have recovered more than $1 billion for our deserving clients and earned a national reputation for successfully taking on asbestos companies with the highest level of legal skill. Our results — which include recent verdicts of $32 million, $22 million and $19.5 million — speak to our relentless pursuit of justice.
If you or a loved one worked at New Process Gear in Syracuse, N.Y., and have been diagnosed with mesothelioma or another asbestos disease, we can help. To get started, contact our experienced asbestos lawyers for a free case review today.
Asbestos Exposure at New Process Gear
At New Process Gear, assembly line workers, maintenance workersandgeneral laborers faced asbestos exposure hazards from numerous sources. Because asbestos dust does not respect occupational lines, airborne asbestos fibers released by one type of work could have placed all workers at risk for developing asbestos disease.
One of New Process's primary products was manual transmissions. For most of the 20th century, friction components used in manual transmission clutches contained up to 60 percent asbestos. Handling and manipulating asbestos-containing clutch facings may have released asbestos fibers into the air, exposing all nearby workers.
For more than a decade, the company was an owned subsidiary of General Motors, which has faced numerous lawsuits over asbestos in its clutch facings and paid millions of dollars to asbestos victims.
High-Heat Applications
New Process's heat treat department was lined with furnaces that were used to harden manufactured components. The asbestos insulation that covered these furnaces needed to be regularly repaired and replaced — activities that generated asbestos dust.
Asbestos insulation also covered factory equipment that included boilers, steam pipes and pumps. Asbestos packing and gaskets were additionally found inside of heat system parts. Whenever workers attended to this equipment, it created a risk of asbestos exposure.
Assembly Lines
New Process had 14 assembly lines that moved transfer cases and manual transmissions within the Syracuse facility. Asbestos for many years was a component of brake pads and linings, including assembly line brakes. Every time the assembly line brakes at New Process were engaged, this could have released asbestos dust into the air.
Construction Materials
It wasn't just high-heat construction materials that contained asbestos. Dozens of building materials — including flooring, ceiling and roofing tiles; cement, adhesives, spackling and patching compounds; and fireproofing products — were made with asbestos. When these products were disturbed, as occurred during construction, renovation, remodeling and repairs, asbestos fibers became airborne and threatened workers.
History of New Venture Gear/New Process Gear
New Venture Gear was a mainstay of the Syracuse-area economy for more than a century. The company was created in 1888 as New Process Rawhide Co. and made rawhide gears for trolley cars using a method for hardening leather. In 1913, the company changed its name to New Process Gear and began making metal automotive gears.
NPG was bought by Chrysler Corporation during the Depression and made the automaker's four-wheel drive systems, transmissions and transaxles. The company was reorganized into New Venture Gear in 1990. By 2003, fueled by the popularity of SUVs and booming demand for its transfer cases, New Venture had $1.5 billion in sales and 4,000 employees.
Chrysler sold the company in 2004 to Canadian firm Magna International. Production slowly dipped over the years, and in 2009, Magna announced it would close the plant. The last transfer case rolled off the line at New Venture in 2012.
Thousands Killed Annually by Asbestos
New York's proud industrial past also has a tragic side. Each year, nearly 1,000 New Yorkers die from
mesothelioma, lung cancer and asbestosis. In Onondaga County, where New Process Gear was located, more than 20 people die annually from asbestos-related disease.
The death toll of asbestos was entirely preventable. Asbestos companies knew that their products harmed workers, but failed to warn them. Faced with lawsuits, these companies have paid billions of dollars in compensation to victims. Although no amount of money can make up for the lives lost to asbestos, legal action can provide money to victims and their families to pay for treatment, lost wages, pain and suffering, and other losses.
Our experienced New York mesothelioma lawyers can walk you through your work history at New Process Gear and other job sites to determine where and how your exposure occurred.
Get Legal Help from New York's Premier Asbestos Attorneys
For more than 20 years, the mesothelioma attorneys at Belluck & Fox have taken on the big asbestos companies and won for our clients. We possess the unique combination of resources, legal skill and in-depth industry knowledge needed to successfully hold companies accountable. We've been nationally recognized for groundbreaking wins in mesothelioma cases and have earned a reputation as the go-to mesothelioma law firm in New York.
Because our firm must be selective about the cases we accept, you can rest assured that if we agree to accept your case, we will fight with everything we have to obtain the compensation you deserve. And since we take cases on a contingency fee basis, you do not pay any upfront legal fees. In fact, you pay no legal fees at all if we do not win.
To schedule a free consultation with one of our partners, contact Belluck & Fox.
Sources:
Journal of Occupational and Environmental Hygiene: Asbestos Exposures of Mechanics Performing Clutch Service on Motor Vehicles
https://www.tandfonline.com/doi/abs/10.1080/15459620701853227?src=recsys&journalCode=uoeh20
Syracuse.com: New Process Gear Stops Production This Week After 124 Years
https://www.syracuse.com/news/index.ssf/2012/08/new_process_gear_closes_this_w.html
Allpar.com: New Process Gear and New Venture Gear
https://www.allpar.com/mopar/transmissions/NVG-history.html
EWG Action Fund: Asbestos-Related Deaths in New York
https://www.asbestosnation.org/facts/asbestos-deaths/ny/
Other Asbestos Companies in New York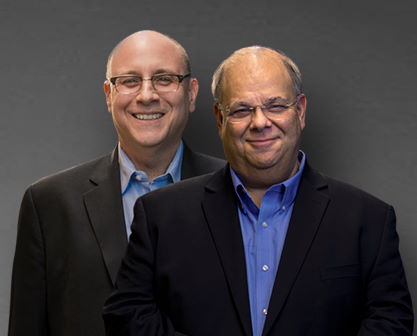 We put clients first. If you have been diagnosed with mesothelioma or lung cancer, we are here to help.
Call (877) 412-7449