Alco Schenectady
Did you work at Alco Schenectady? Diagnosed with Mesothelioma or Lung Cancer?
You may be entitled to receive compensation. Mesothelioma and lung cancer victims & their families have been awarded over $1 million+ from easy access to funds. Call us today to apply.
Over the past 20 years, we've helped 1,000s of families claim the compensation they deserve with no upfront costs to them.
The American Locomotive Company, or ALCO, was headquartered in Schenectady, New York throughout most of the twentieth century. During that time, the company's Schenectady manufacturing plant used asbestos-containing equipment and materials.
Asbestos is a mineral that was used in many products prior to the 1990s, which causes mesothelioma.
Several former ALCO workers developed mesothelioma years after they worked at the company. Mesothelioma has an unusually long latency period, and most often develops between ten to fifty years following exposure to asbestos.
The companies that produced and sold asbestos knew these products caused mesothelioma, but did nothing to warn workers employed at ALCO.
If you worked at ALCO in Schenectady and have been diagnosed with mesothelioma, it is your right to seek compensation from these businesses.
Mesothelioma victims should hire attorneys with extensive experience prosecuting asbestos cases. It is also advisable to hire mesothelioma trial lawyers who have direct experience with the location where you were exposed.
Belluck & Fox, LLP NYC mesothelioma attorneys have represented and won substantial settlements on behalf of draftsmen, plumbers, and boilerworkers who were employed at ALCO's Schenectady plant.
Over the past decade, Belluck & Fox, LLP has secured over $600 million on behalf of our clients, and the firm has received national recognition from peers and press. If you have been diagnosed with mesothelioma, our firm can help find justice for you and your family.
History
ALCO was established after a merger between eight smaller rail manufacturers in the northeastern United States.
In 1901, the company chose Schenectady, NY as its headquarters, and closed all manufacturing plants under the company umbrella except for its sites in Schenectady, NY and Montreal, Quebec. With over 75,000 individual locomotives to its credit, ALCO was one of the most prolific steam engine manufacturers in the United States.
Starting in 1906, ALCO briefly attempted to position itself as an automobile manufacturer, but was unsuccessful in its effort to market their new vehicles to consumers.
In 1913, the company ceased manufacture of this product line and, over the following decades, increasingly diversified its business model to focus on non-rail products such as oil and nuclear power.
In 1964, the company was purchased by the Worthington Corporation.
Asbestos Use at ALCO in Schenectady
ALCO's Schenectady manufacturing plant was originally set on a 112-acre plot of land, but the size was reduced to roughly 60-acres after modernization of the plant in the 1950s.
The property was situated along the southern bank of the Mohawk River, located on Erie Boulevard between Nott Street and Freeman's Bridge.
Just south of this facility, ALCO had a maintenance shop directly across Erie Boulevard, set on a five-acre property bordered by Nott Street and North Jay Street.
The complex began steam-engine production in 1848, originally operated by the Schenectady Locomotive Company. When Schenectady Locomotive merged with seven other rail companies in 1901, the facility became one of the main asbestos manufacturing sites of the newly formed American Locomotive Company.
By 1910, the site was one of only two remaining ALCO manufacturing facilities. Following the purchase by Worthington in 1964, the plant remained operational until it was sold to General Electric in 1969.
During its most active years, the plant had the capacity to produce over 1,000 locomotives per year, and employed over 5,000 workers in New York's Capital District.
Prior to the 1990s, asbestos was common at most major American manufacturing facilities, including ALCO's Schenectady plant. Asbestos could be found in nearly all areas of the factory.
The plant's boiler room was a site of frequent asbestos exposures for workers. The boilers – which provide the plant with heat, hot water, and energy – were insulated with asbestos. This insulation was made by mixing asbestos powder and water, a process that would release millions of asbestos fibers into the air.
The insulation often had to be scraped and cracked off during boiler maintenance. Asbestos refractory lined the inside of the boilers. Pipes, pumps, valves, gauges, soot blowers, and turbines were attached to the boilers with asbestos gaskets. These were cut or punched on-site from large sheets, and were used to create seals wherever metal parts needed to be joined. Packing, which is braided rope used to create seals in pumps and valves, was also a common material at ALCO.
When equipment that used packing and gaskets needed repair or maintenance, the materials were often scraped, wire brushed, and removed with special hooks. The asbestos materials were released into the air as dust, and later reapplied using new asbestos materials.
Iron and steel parts needed to be custom cast on-site, which required molten metal at extremely high temperatures. The furnaces, crucibles, and molds that were used to make these parts were lined with or made from asbestos.
Safety equipment, including gloves, was often made with asbestos fabric, and tongs for handling high-temperature metal parts were wrapped with asbestos tape.
Abrasive materials, used in machining tools such as grinding wheels and polishers, were made from asbestos, and asbestos was also used as a brake material for machines.
Prior to the 1980s, ALCO's Schenectady factory was built using asbestos construction materials, including:
Sheet rock
Corrugated roofing shingles
Wall insulation
Fireproofing spray
Floor and ceiling tile
These materials increased the frequency of asbestos exposure for all workers at the plant, but employees of
contractors were also put at risk.
Renovations and construction projects at the site were extremely hazardous when asbestos materials were present, because demolition and removal of these materials created and agitated huge amounts of asbestos dust, which contaminated the air of the plant.
Not even the families of ALCO's Schenectady workers were safe, because asbestos can settle on the hair, clothing, skin, and shoes of plant workers. ALCO workers unknowingly contaminated their own homes by returning to them with this dust clinging to their bodies. This asbestos was released into the house, especially when clothing was removed and washed.
Asbestos Products Made by ALCO
Because many of the locomotives built at ALCO prior to 1948 used steam engines, the company produced many of their own boilers. These boilers provided the steam used to drive the engines, and thus were a key component of pre-diesel locomotives. Like the boilers used in the plant itself, these boilers were built to create high-temperature steam and fluids, and were made using asbestos insulation, refractory, gaskets, and packing.
Belluck & Fox, LLP Helps Capital District Asbestos Victims
Mesothelioma could have been prevented. Asbestos companies understood since the 1920s that asbestos causes lung cancer, but they chose not to warn workers at ALCO of the danger. This decision has caused the illnesses and deaths of countless American workers, including workers formerly employed at ALCO in Schenectady.
If you have been diagnosed with asbestosis or mesothelioma, it is your right to seek compensation from the asbestos companies.
Belluck & Fox, LLP has won over 0 million on behalf of our clients and their families. We have represented asbestos victims in every county in New York State, and are regarded nationally by organizations including Super Lawyers, Best Lawyers, and U.S. News and World Report.
In addition, we have represented clients who were exposed to asbestos at ALCO's Schenectady factory. Our attorneys are very familiar with the site, and have already obtained records indicating how asbestos products were used at ALCO and which companies sold these products to the plant. We know the layout of the facilities and how workers were exposed to asbestos at this site.
Our dedicated New York asbestos attorneys at Belluck & Fox, LLP can schedule appointments in your home if you prefer, and have recently opened an office in Clifton Park, convenient to all New York Capital District residents.
If you have been diagnosed with mesothelioma, contact us to set up a consultation and determine if you have a case. Our office can be reached by calling 845-684-4001, or through our online contact page.
Other Nearby Companies
General Electric Plants
Schenectady Chemical
Albany Felt Company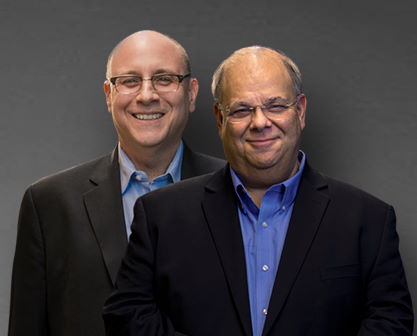 We put clients first. If you have been diagnosed with mesothelioma or lung cancer, we are here to help.
Call (877) 412-7449