Babcock & Wilcox
Did you work at Babcock & Wilcox? Diagnosed with Mesothelioma or Lung Cancer?
You may be entitled to receive compensation. Mesothelioma and lung cancer victims & their families have been awarded over $1 million+ from easy access to funds. Call us today to apply.
Over the past 20 years, we've helped 1,000s of families claim the compensation they deserve with no upfront costs to them.
Founded in 1867, Babcock & Wilcox created the first water tube boiler, a powerful invention that would grow into a massive business. The company got its start in sugar refineries but quickly expanded to power plants. In 1902, its boilers powered New York City's first subway. The company also did extensive business with the U.S. Navy, providing boilers for ships during both World Wars and after.
Babcock & Wilcox used asbestos-containing materials in its products for decades without warning workers exposed to asbestos of the dangers. Asbestos is a carcinogen that has been shown to cause mesothelioma, lung cancer, asbestosis diagnosis and other serious illnesses even decades after initial exposure. Large companies like Babcock & Wilcox knew of the health effects of asbestos but continued to use the deadly materials in their products, putting profits before people.
Faced with an avalanche of asbestos personal injury lawsuits, Babcock & Wilcox filed for bankruptcy in 2000. However, the company was forced to put aside money for current and future asbestos victims in a personal injury settlement trust.
At Belluck & Fox, our top-rated mesothelioma lawyers have extensive experience helping countless asbestos victims file claims against bankruptcy trusts, as well as personal injury lawsuits against the asbestos company(s) that put them in harm's way. Our skilled legal team has secured almost $1 billion for our deserving clients and their families, and we are prepared to help you now.
Contact us today to set up a free case review.
Babcock & Wilcox and Asbestos Exposure

Babcock & Wilcox has admitted that it used asbestos-containing materials in its boiler systems, putting anyone who installed, maintained, repaired, or removed them at risk of exposure. Occupations with significant risk of exposure include (but are not limited to):
Ash Pullers
Blacksmiths
Boiler Coverers
Boiler Inspectors
Boiler Insulators
Boiler Mechanic Helpers
Boiler Operators
Boiler Repairmen
Boiler Supervisors
Boiler Technicians
Boiler Tenders
Boiler Workers
Boiler Manufacturing Plant Workers
Brick Masons
Burners and Burner Helpers
Construction Workers
Furnace Operators and Workers
Glass Workers
Insulation Workers
Pipe Insulators
Pipe Welders
Pipefitters and Helpers
Power Plant Workers
Shipyard Workers
Steam Engineers
Steamfitters
Turbine Testers
Welders and Helpers
Babcock & Wilcox Asbestos Trust
The Babcock & Wilcox Personal Injury Settlement Trust has identified hundreds of locations throughout New York State and thousands of locations across the United States where workers may have been exposed to the company's asbestos-containing equipment.
If you or a family member has been diagnosed with an asbestos disease after working for Babcock & Wilcox or working on the company's equipment at a job site, you need to learn about your right to compensation.
Contact our nationally respected law firm today to schedule a free consultation.
History of Babcock & Wilcox
Babcock & Wilcox was founded in 1867 in Providence, R.I., by George H. Babcock, Stephen Wilcox Jr., and Joseph P. Manton. Wilcox and Babcock had designed the first water tube boiler, creating a safer and more efficient way to generate power. The company sold its first boiler to Carpenter & Cross for the Valley Worsted Mills in Providence.
Over the next couple of years, both Babcock and Wilcox moved to New York City, which would soon become their company's headquarters. Manton decided to leave the company in 1870.
In 1875, the company began to build its reputation by publishing "Requirements of a Perfect Steam Boiler," a simple guideline that set the standard for steam boilers. It also published "Steam: Its Generation and Use," which has since become a textbook for the steam power industry.
At the Centennial of American Independence exhibition in Philadelphia in 1876, Babcock & Wilcox gained widespread attention and new orders by earning a gold medal for its full-size, 150-horsepower cast iron front boiler. The company's first major customer was Brooklyn sugar refinery DeCastro and Donner.
In 1878, the company sold a boiler to Thomas Edison for his machine shop and lab in Menlo Park, New Jersey. In 1881, Brush Electric Light Company in Philadelphia became the first electricity-producing central generating station in the country. One year later, Edison's Pearl Street station in New York became the first public utility. Both were supported by Babcock & Wilcox boilers.
Throughout the 1880s, the company expanded its operations overseas, opening offices in Glasgow, London, Manchester, Sydney, Paris, and Brussels.
In 1889, the performance of the company's marine boiler drew the attention of the U.S. Navy and the British Admiralty, sparking a new relationship with the military and leading to the establishment of the company's Marine Department in 1894. Babcock & Wilcox's relationship with the Navy would prove extremely fruitful for the company, which ended up supplying powerful boilers to U.S. ships throughout World War I and World War II.
In 1901, the company launched its first manufacturing plant in Bayonne, New Jersey. By the next year, its boilers were providing power for New York City's first subway.
Throughout the 1920s, the company made several acquisitions, including Diamond Power Specialty Corporation, The Goldie & McCulloch Company Limited, Bailey Meter Company, and Fuller Lehigh Company. In 1932, it was awarded a contract to construct the penstock system for the Hoover Dam.
Throughout the 1930s and beyond, the company introduced many innovations to the boiler market, including the Integral Furnace boiler, the "black liquor" Recovery boiler, the Package boiler, and the "low-odor" Kraft recovery boiler. By the 1950s, the company had 10 manufacturing facilities in operation throughout the U.S. It was also expanding into the nuclear power industry, partnering with the U.S. Navy and eventually large companies such as Consolidated Edison and Duke Power.
Throughout the years, Babcock & Wilcox used asbestos-containing components in its boilers, despite evidence that the materials caused cancer and other serious illnesses for workers who were exposed to them. In 2000, the company's asbestos use came back to haunt it, forcing it to file for bankruptcy to reorganize and resolve claims of personal injury and wrongful death.
In 2006, the B&W Asbestos Trust was formed to process and pay current and future victims of asbestos diseases caused by exposure through Babcock & Wilcox products.
Today, Babcock & Wilcox continues to operate. The company celebrated its 150th anniversary in 2017.
Get the Legal Help You Need
If you or a loved one has been diagnosed with mesothelioma or another asbestos disease, you need to learn about your options for pursuing the compensation you deserve. Schedule a free consultation with the respected and compassionate New York asbestos attorneys at Belluck & Fox.
We can meet with you in your home to review your medical records and discuss your work history and exposure to Babcock & Wilcox equipment. Our law firm does not charge anything to start work on asbestos claims, and you only pay us if we recover money for you.
Sources:
Babcock & Wilcox Asbestos Personal Injury Settlement Trust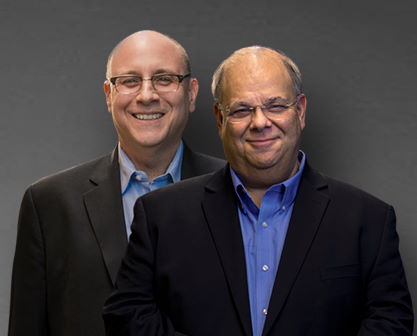 We put clients first. If you have been diagnosed with mesothelioma or lung cancer, we are here to help.
Call (877) 412-7449