Georgia-Pacific Paper Mill
Did you work at Georgia-Pacific Paper Mill? Diagnosed with Mesothelioma or Lung Cancer?
You may be entitled to receive compensation. Mesothelioma and lung cancer victims & their families have been awarded over $1 million+ from easy access to funds. Call us today to apply.
Over the past 20 years, we've helped 1,000s of families claim the compensation they deserve with no upfront costs to them.
Georgia-Pacific is an international manufacturer of paper, packaging, tissue, pulp, building materials and related chemicals. Its products include household names such as Brawny paper towels, Quilted Northern toilet paper and Dixie tableware. In New York, Georgia-Pacific currently employs 230 people at three locations: Plattsburgh, Batavia and Jericho. The Plattsburgh facility is located at 327 Margaret St.
For decades, workers at the Georgia-Pacific paper mill in Plattsburgh were exposed to cancer-causing asbestos materials on the job. Now, years later, many workers are being diagnosed with asbestos-related diseases such as mesothelioma, lung cancer and asbestosis.
At Belluck & Fox, our nationally recognized asbestos attorneys have successfully represented Georgia-Pacific workers who have been diagnosed with asbestos diseases. We know how and where asbestos was used at the paper plant, as well as which asbestos companies supplied the asbestos products. Our skilled mesothelioma attorneys have recovered more than $1 billion for asbestos victims and their families.
Contact our New York asbestos law firm today to discuss your legal rights in a free consultation. If you or a loved one has been diagnosed with an asbestos disease, you may be entitled to compensation for your medical expenses, lost wages, pain and suffering, and other damages. Let us help you and your family now.
Georgia-Pacific Paper Mill Mesothelioma Trust Fund & Lawsuits
Mesothelioma and lung cancer victims are qualified for the following Asbestos bankruptcy trust claims if they worked at Georgia Pacific: AP Green, Babcock, Celotex, Combustion Engineering, Eagle Picher, Fibreboard, G-I Holdings, Halliburton, HK Porter, Narco, Keene, Owens Corning, Pittsburgh Corning, Shook & Fletcher, US Mineral.
Asbestos Use at Georgia-Pacific Paper Mill
Georgia-Pacific bought the Plattsburgh paper facility from Vanity Fair in 1963. The property included a paper mill, pulp mill, bleach plant, steam plant, woodyard, and warehouse.
Workers at the facility were exposed to asbestos materials in a variety of ways. Some of the common asbestos-containing equipment and materials at the plant included pumps, boilers, turbines, piping, heat exchangers, condensers, steam traps, valves, gaskets, packing and insulation.
Pumps
Workers were tasked with maintaining and repairing pumps at the plant while producing Georgia-Pacific products. This often involved pulling the pumps apart, pulling out the impeller, taking the shafts out, changing the bearings, putting them back together, and repacking them.
In some cases, workers would remove the pumps from the mill and take them to the maintenance shop to perform the work. Other times, work was done on site.
In many cases, pumps that needed repair had shafts that had worn down into where the packing went in the stuffing box, leaving friable asbestos packing that would come out in chunks and cover workers. In other situations, workers had to dig the asbestos packing out with hooks, releasing asbestos fibers into the air.
In addition to the packing on pumps, workers were also exposed to asbestos while working on gaskets. When replacing a gasket, workers would use files or grinders to scrape the asbestos material off, creating clouds of asbestos dust.
Boilers
Workers at the mill were tasked with installing, maintaining and repairing boilers. This included cleaning the tubes out of the boilers and scraping old asbestos-containing gaskets off the doors to replace them.
In addition, the boilers contained asbestos as they were lined inside and out with asbestos insulation.
Valves
Another common duty that workers were tasked with was repairing valves. This often required taking the valves apart, removing the old asbestos packing, putting in new stems and repacking.
Workers describe taking the stops off valves and scraping out gaskets, which released asbestos fibers into the air.
Piping
Workers who installed or repaired pipes at the Georgia-Pacific mill were exposed to asbestos when cutting through, removing or replacing asbestos insulation on the pipes.
In some cases, the workers had to repair leaking flanges, which required removing the insulation, scraping out the gasket and then rewrapping the pipe. If a new gasket was needed, the workers would cut one from an asbestos-containing sheet, which created a cloud of dust.
Turbines
When working on turbines, workers would mix raw asbestos into a cement-type plaster that could then be applied as insulation. This process created a large amount of asbestos dust that could cover workers and be carried throughout the facility.
When a turbine needed to be repaired, Georgia-Pacific workers were also tasked with stripping the turbine down, removing the asbestos insulation to prepare the equipment to be taken out by contractors.
Occupations at Risk of Asbestos Exposure
Anyone in the vicinity of asbestos materials may have been exposed to the deadly carcinogen when dust and fibers were released into the air during routine maintenance and repair work. However, the following occupations at Georgia-Pacific were at a high risk for asbestos exposure and may have developed mesothelioma:
Millwrights
Pipefitters
Plumbers
Boiler workers
Mechanics
Maintenance workers
Electricians
Construction workers
If you or a family member was exposed to asbestos or asbestos fibers years ago but has now been diagnosed with an asbestos disease, you can still recover compensation for medical bills, lost wages and other losses. Contact the knowledgeable New York mesothelioma attorneys at Belluck & Fox today to learn about your options.
Secondhand Asbestos Exposure from Georgia-Pacific
In the course of their work at Georgia-Pacific, workers would become covered in dust containing asbestos. Typically, workers went so far as to change clothes before leaving the plant or blowing off the dust with an air hose before going home. Sometimes, on long shifts, workers would take a break in the afternoon and wear their dusty clothes home to get lunch before returning to return.
There is no safe level of asbestos exposure, and dust carried home on clothing, skin or hair may have put workers' family members at risk of exposure. Family members who have been diagnosed with an asbestos disease due to "take-home" exposure are eligible to file claims for compensation.
Bankruptcy Filing Due to Asbestos Claims
In 2017, Georgia-Pacific affiliate Bestwall LLC filed for Chapter 11 bankruptcy due to the skyrocketing number of asbestos claims being filed against it.
According to a Reuters report, Bestwall has been named in 80 percent of mesothelioma cases filed against Georgia-Pacific each year and is currently defending itself in 62,000 asbestos lawsuits.
History of Georgia-Pacific
1927: Georgia-Pacific is founded in Augusta, Ga. It was originally known as Georgia Hardwood Lumber Company.
1948: The company changes names to Georgia-Pacific Plywood & Lumber Company.
1949: With sales of $37 million, Georgia-Pacific is listed on the New York Stock Exchange.
1956: The company changes its name to Georgia-Pacific Corporation.
1963: Georgia-Pacific makes its foray into the tissue business and purchases the Plattsburgh, N.Y., paper mill from Vanity Fair Paper.
2000: The company buys Ft. James Corp. and takes on the Brawny, Quilted Northern and Dixie brands.
2005: Georgia-Pacific is purchased by Koch Industries.
2017: Georgia-Pacific affiliate Bestwall LLC files for Chapter 11 bankruptcy.
Our Asbestos Attorneys Stand Strong for You
If you or a family member worked at Georgia-Pacific and has now been diagnosed with mesothelioma, lung cancer or asbestosis, you need to learn about your legal rights. Our respected asbestos law firm has more than two decades of experience successfully representing individuals and families who have been harmed by asbestos.
Call or contact us online today to learn how we can help you.
Georgia-Pacific LLC
327 Margaret St,
Plattsburgh, NY 12901

Georgia-Pacific LLC
4 E Treadeasy Ave,
Batavia, NY 14020, United States


Sources: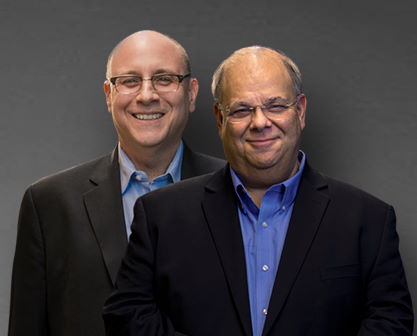 We put clients first. If you have been diagnosed with mesothelioma or lung cancer, we are here to help.
Call (877) 412-7449