Crane Co.
Did you work at Crane Co.? Diagnosed with Mesothelioma or Lung Cancer?
You may be entitled to receive compensation. Mesothelioma and lung cancer victims & their families have been awarded over $1 million+ from easy access to funds. Call us today to apply.
Over the past 20 years, we've helped 1,000s of families claim the compensation they deserve with no upfront costs to them.
Crane Co. is a large-scale manufacturer of industrial products focusing on core areas of fluid handling, controls, aerospace and electronics, engineered materials, and merchandising systems. It employs more than 11,000 people in 26 countries, with its headquarters in the New York metro area near downtown Stamford, Connecticut.
Crane Co. and Asbestos Exposure
Courts have found that Crane failed to warn consumers of the dangers of asbestos components used in and with its products. As part of its valve production operations during and after World War II, Crane packaged its products with gaskets and asbestos packing. Because the gaskets and packing would eventually need to be replaced, the company also sold replacement products made from a material known as Cranite, which was created using long-fiber asbestos.
In its catalogs, the company also marketed Johns-Manville Pre-Shrunk Asbestocel, which was made from asbestos felts and used on pipe lines; J-M Asbestos Sheet Millboard; J-M Asbestocel Blocks; J-M Asbestos Finishing and Insulating Cements; piping systems wrapped with asbestos felt, asbestos-bonded prefabricated manholes; asbestos-bonded conduit; asbestos jackets for gas water heaters; and asbestos insulation on boilers.
Navy veterans, plumbers, pipefitters, electricians, machinists, and others who worked with Crane products were unknowingly put at risk of asbestos exposure, which can lead to serious diseases such as mesothelioma, asbestosis diagnosis and lung cancer.
As of 2016, Crane had set aside $696 million to cover anticipated asbestos liability claims through 2059.
Belluck & Fox  Attorneys Represent Mesothelioma Patients Who Were Harmed by Crane
Throughout New York and the rest of the country, Crane products were used in factories, schools, shipyards, and many other places. If you or a loved one is coping with an asbestos disease after working with New York asbestos manufacturers, you should speak with our highly respected asbestos attorneys as soon as possible.
At Belluck & Fox, our nationally recognized New York mesothelioma lawyers have extensive knowledge of Crane products and the asbestos exposure that many veterans and tradesmen suffered.  We have successfully litigated with Crane all the way to the highest court in New York.
With a track record of securing more than $1 billion for asbestos victims and their families, we have the resources and the experience to help you demand maximum compensation for the harm you have suffered.
Schedule a free case review now, and let us talk about the details of your claim and how we can help. We have locations at Albany, Rochester, Woodstock and NYC.
History of Crane Co.
R.T. Crane Brass & Bell Foundry was founded in Chicago in 1855, originally manufacturing valves, fittings, and specialty castings. It expanded into the steam heating and steam engine business, as well as elevator production, during the 1860s.
Throughout the late 1800s, Crane continued to grow, with four manufacturing plants, more than 1,500 employees, and an innovative conveyor system that introduced the concept of line production for foundry work. In 1885, the company changed its name to Crane Co.
By 1900, Crane had made a name for itself in the valve and fitting industry, manufacturing these asbestos products at its steel foundries. In 1912, the company built "The Great Works" factory in Chicago, an ultra-modern facility that ran completely on electricity.
In the 1920s, the company began manufacturing plumbing fixtures for a new era of bathrooms that focused on style. And from 1931 to 1939, the company worked to outfit New York's legendary Rockefeller Center with plumbing and fixtures.
During World War II, the company ramped up its valve production operations to meet demand from the U.S. Navy. (Each ship contained 1,500 to 15,000 valves in complex piping systems that ran throughout the vessels.) Later, the company's products made their way onto aircraft and even spacecraft through the acquisition of Hydro-Aire.
Eventually, Crane left the plumbing field and focused instead on fluid control, engineering products, and aerospace. It continues to be known for its original valve and fittings business as well.
Sources:
Law 360: NY Court Says Crane Had Duty To Warn In Asbestos Suits
Bloomberg: Duty to Warn Includes Asbestos Components in N.Y.
Crane: 150 Years Together
Crane Co. Reports 2016 Results, Provides 2017 Guidance, and Extends Asbestos Liability Estimate Through 2059
Courthouse News Service: Crane Co. to Pay Millions for Asbestos Products
Retropaper: Crane Company Asbestos Product Information
Other Asbestos Companies in New York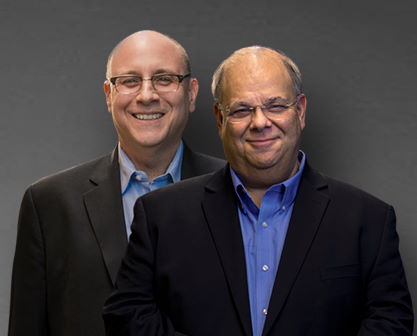 We put clients first. If you have been diagnosed with mesothelioma or lung cancer, we are here to help.
Call (877) 412-7449