Albany Felt Company
Did you work at Albany Felt Company? Diagnosed with Mesothelioma or Lung Cancer?
You may be entitled to receive compensation. Mesothelioma and lung cancer victims & their families have been awarded over $1 million+ from easy access to funds. Call us today to apply.
Over the past 20 years, we've helped 1,000s of families claim the compensation they deserve with no upfront costs to them.
Photo Credits
Author: Andy Arthur
Licensed under creative commons
The Albany Felt Company, known today as Albany International, is a textile manufacturer founded in Albany, New York near the turn of the twentieth century. Its core business has traditionally been producing paper machine felts for the paper industry.
They also made process belts and pressing fabrics. At its height, the company's main factory in Menands, New York employed nearly 1000 workers from the Capital District.
During most of the twentieth century, Albany Felt used asbestos-containing equipment and materials at their Menands textile mill. As a result, several former employees of the company developed mesothelioma – an aggressive cancer that attacks the lining of the lungs.
Mesothelioma is only caused by exposure to asbestos. Workers who were employed at the Menands plant are at risk of developing mesothelioma. If you were employed by the Albany Felt Company and have been diagnosed with mesothelioma, it is your right to seek compensation.
Mesothelioma victims and their families need to seek legal representation from attorneys with a successful history of prosecuting asbestosis diagnosis cases.
Belluck & Fox, LLP has been recognized nationally as a top asbestos law firm by U.S. News and World Report, Best Lawyers, and Super Lawyers. We have represented and won substantial settlements on behalf of maintenance workers, plumbers, and paper felt workers who were employed at the company.
Over the last decade, our New York City Mesothelioma attorneys have won over $600 million on behalf of our clients. If you have been diagnosed with mesothelioma, we can help you.
History
The Albany Felt Company was established in Albany, New York in 1895. For nearly a century, the company was headquartered in the Albany area, producing paper-making felts and other machine clothing for paper mills.
In the years following World War II, the company began to expand, building new felt mills throughout Canada and America.
In 1969, the company underwent a merger with Appleton Wire Works in the U.S. and Nordiska Maskinfilt in Europe, and was renamed Albany International.
Most of Albany International's business comes from the sale of paper machine fabrics such as drier felts. However, as the company has modernized, it has expanded into developing and selling advanced composite materials. These materials account for a small but growing portion of Albany Felt's revenue.
Asbestos Use at Albany Felt
In 1902, Albany Felt opened a mill on the corner of Broadway and Lindbergh Avenue in Menands, New York. It was the sole manufacturing plant of the felt company until 1947, and remained an important site for the company until it ceased production in 2011.
Consisting of three main production buildings and a four-story warehouse, the plant was set on a 14.4 acre property. The combined floor space of the four buildings was roughly 347,000 square feet.
The plant's boiler room was a common site of asbestos exposure. Boilers are large vessels used to produce heat, hot water, and energy for factories. The boilers themselves were coated with asbestos insulation, and lined with asbestos refractory.
Boilers were connected to a network of pipes, pumps, and valves used to move hot water and steam throughout the mill. This equipment used asbestos gaskets to create seals wherever metal parts were joined. Turbines, soot blowers, and gauges also used asbestos gaskets. Asbestos packing – braided rope made from asbestos – was used to seal the pumps, valves, and other equipment.
When this equipment required repair or maintenance, asbestos dust was created because the asbestos needed to be removed and reapplied. Insulation was scraped off, gaskets were removed by scraping and wire brushing, and packing was removed with a special tool called a packing hook that would pierce the packing.
Disturbing asbestos in such ways created loose fibers and dust, which contaminated the air of the plant and was inhaled by workers. When asbestos insulation was reapplied, it was mixed from a powder into cement and often applied by hand. Asbestos gaskets needed to be cut to size from large sheets of asbestos material. Packing needed to be cut to length, which also caused asbestos dust to be released.
Looms are machines used to weave yarn into fabric, and were core components at the Albany Felt mill. Many of these were used for weaving asbestos cloth. Loom operators and repairmen were not just exposed to asbestos during the weaving of these products, but whenever they were in the proximity of a loom that had been used to weave asbestos cloth.
During weaving, asbestos fibers contaminated the air of these loom spaces. Feeding the asbestos yarn into the system caused asbestos to be released, and cutting the finished sheets of asbestos cloth also created airborne fibers. This also created an unsafe environment in the warehouse area, because as the fabric would be stored and shipped, the loose fibers from the production area would be disturbed and released into the air.
Construction was also dangerous at the Menands mill. Prior to the 1990s, factories often used asbestos drywall, insulation, fireproofing spray, shingles, and tile. Even electrical cables used asbestos as insulation.
When repair and construction projects were undertaken, walls containing asbestos materials often had to be torn down or cut through. This would create asbestos dust and disturb fibers that were already present, causing heavy air contamination.
Asbestos Products Made by Albany Felt
As mentioned above, Albany Felt made paper machine clothing from asbestos textiles. The cloth often had to be cut to shape, and would wear down over the course of regular use. As this fabric was worn down by friction or cut, it released asbestos fibers into the plant.  When inhaled, these fibers caused damage to the tissue of the lungs, and for some developed into mesothelioma. The manufacture of asbestos paper machine felts exposed workers at Albany Felt's Menands plant, but selling these asbestos products to paper companies across the nation put thousands of additional workers in danger.
Belluck & Fox, LLP Helps Capital District Asbestos Victims
It is tragic that so many have become ill from asbestos exposure, but even more so because mesothelioma could have been prevented.
The companies that manufactured asbestos products knew of the health hazards associated with asbestos exposure since the 1920s, but failed to warn workers of the dangers. This resulted in thousands of deaths, and entitles people diagnosed with mesothelioma to seek compensation.
Belluck & Fox, LLP has represented former employees of Albany Felt who were diagnosed with mesothelioma as a direct result of exposure at the Menands plant. We are very familiar with the site, including which companies sold the asbestos-containing equipment to Albany Felt.
We know the layout of the facilities and how workers were exposed to asbestos at this site. Our team has won
significant settlements for these clients – money that can pay for cancer treatments and provide peace of mind for you and your family.
If you have been diagnosed with mesothelioma, do not hesitate to visit our Law Firm in New York, Albany, Rochester and Woodstock. Our recommended asbestos attorneys at Belluck & Fox, LLP can help you find the justice you deserve, and will fight tirelessly to get you compensated for your illness.
Our office can be reached by calling 845-684-4001, or through our online contact page. To learn more, click here to receive a free mesothelioma information package.
Associated Occupations
Other Asbestos Companies in New York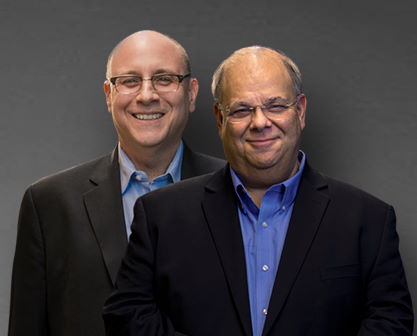 We put clients first. If you have been diagnosed with mesothelioma or lung cancer, we are here to help.
Call (877) 412-7449