Xerox
Did you work at Xerox? Diagnosed with Mesothelioma or Lung Cancer?
You may be entitled to receive compensation. Mesothelioma and lung cancer victims & their families have been awarded over $1 million+ from easy access to funds. Call us today to apply.
Over the past 20 years, we've helped 1,000s of families claim the compensation they deserve with no upfront costs to them.
Photo Credits
Author: sm. caruso
Licensed under creative commons
The Xerox Corporation was founded in 1906 in Rochester, New York. Though the company has marketed a number of popular product lines over the past century, its name has become nearly synonymous with photocopying.
Since the introduction of the first plain paper photocopier in the 1950s, Xerox has experienced enormous growth, and has employed hundreds of thousands of people. Because of the company's use of asbestos in its factories, workers who were employed at Xerox prior to the 1990s are at risk of developing the deadly cancer mesothelioma.
Asbestos exposure is the only cause of mesothelioma. Since at least the 1920s, the asbestos companies knew that asbestos was harmful, but chose to hide this information from the workers who used their products. This callous business decision is responsible for the illnesses and deaths of thousands of workers, some of whom worked for Xerox in Rochester.
Belluck & Fox, LLP has won significant settlements on behalf of former Xerox employees, including welders and laborers, who were diagnosed with mesothelioma, lung cancer, asbestosis, and other asbestos-related diseases as a result of on-the-job asbestos exposure. We are very familiar with this job site, and have documents linking the use of asbestos at the plant to the companies that supplied it to Xerox. Our team knows the layout of the facilities and how workers were exposed to asbestos at this site.
Xerox Mesothelioma Trust Fund & Lawsuits
Mesothelioma and lung cancer victims are qualified for the following Asbestos bankruptcy trust claims if they worked at Xerox (Rochester): Fibreboard, Owens Corning.
Corporate History
Xerox began in 1906, originally incorporated under the name The Haloid Company. At first, Haloid focused on manufacturing photo paper, but the company began to experiment with Xerography in the late 1940s. They marketed their first photocopier in 1949, naming it the XeroX copier. By 1958, Haloid had changed their name to Haloid Xerox. In 1960, the company released the world's first plain paper copier, the Xerox 914. This product doubled Haloid Xerox's sales in its first year, and eventually went on to be dubbed "the most successful product ever marketed in America" by Fortune Magazine.
In 1961, Haloid Xerox changed its name to The Xerox Corporation. Over the next several decades, Xerox would go on to invent many of the technologies that have helped shape our modern world, including the desktop computer and computer mouse.
Asbestos Use at Xerox in Webster, New York
Xerox opened their manufacturing complex in Webster, New York in 1956, about ten miles east of the city of Rochester. The 1000 acre complex is located about two miles south of Lake Ontario and just north of Route 104. Prior to the 1980s, Xerox used asbestos equipment and materials at this plant.
Some of the most asbestos-contaminated areas of the Xerox campus were its boiler rooms. The boilers housed in these rooms are large metal vessels used to generate heat and steam for use in the plant. They were insulated with asbestos, and used asbestos refractory to line the interiors. Pumps, gauges, pipes, valves, and soot blowers were connected to the boilers using asbestos gaskets to create seals. Gaskets are discs of asbestos used to create seals, and were cut or punched as-needed from large sheets of asbestos. This would release dust as the asbestos fibers were torn in the gasket-making process.
Packing, which is a type of braided rope made from asbestos, was also used to create seals and stuff pumps. Packing had to be cut into measured lengths, and when the pumps required maintenance or repair, it had to be removed with special hooks. These packing hooks pierced and tore the asbestos, releasing fibers into the air.
Asbestos insulation was used in the complex wherever excessive heat, energy, or corrosion was of concern. This often came as pipe covering or as a powder, which had to be mixed with water to form a paste that was applied to surfaces by hand. Mixing this asbestos powder with water would release a plume of dust into the air, consisting of millions of microscopic fibers. Once mixed, this type of insulation was applied on much of the equipment in the plant, including manufacturing machines, electrical components, chemical storage containers, and pipes.
Not only would this expose workers to asbestos when being applied, the dried asbestos cement would have to be scraped and wire brushed during maintenance, which resulted in further asbestos dust being released. Beyond insulation, asbestos could be found in other applications, such as friction material in machine brake pads. Gloves and other protective clothing also were made with asbestos, for use when workers would perform tasks that exposed them to high temperatures, such as welding.
Construction materials used across the Xerox complex were made from asbestos. The buildings used asbestos sheet rock, wall insulation, fireproofing spray, and floor and ceiling tiles. Construction projects were especially hazardous, as demolition would create asbestos dust.
In addition to workers being exposed at the plant, Xerox employees unknowingly exposed their families to asbestos through what is known as take-home exposure. Asbestos fibers cling to hair, skin, clothing, and shoes when airborne. As Xerox workers returned from their shifts, they would unknowingly carry these fibers into their home, which became airborne as they changed out of their work clothes. Spouses and children of workers have developed mesothelioma due to inhaling asbestos fibers that were traced to take-home exposure.
Belluck & Fox, LLP Will Fight for You
Former Xerox employees who have been diagnosed with mesothelioma should contact the law office of Belluck & Fox, LLP immediately. Your disease was caused by irresponsible business decisions made by the asbestos industry – an industry that knew asbestos caused cancer and hid this information from workers. Mesothelioma is only caused by asbestos exposure, which makes every mesothelioma patient a victim of the asbestos industry. If you have been diagnosed, it is your right to seek compensation.
Asbestos victims should only hire attorneys experienced in asbestos law. For over ten years, Belluck & Fox, LLP has proven itself as one of the nation's top asbestos law firms. Our attorneys have taken on the asbestos companies and won over $600 million for our clients and their families.
We understand how workers were exposed to asbestos, and know the companies that were responsible for selling these asbestos products. We have even represented asbestos victims who worked at Xerox in Rochester and won significant settlements on behalf of these clients. This means that we already have documents linking the site to the companies that provided asbestos, and have already shown how others have been exposed there.
With four offices throughout New York State, our lawyers are always within reach. We will visit you in your home. Your case will be handled by our respected New York mesothelioma attorneys at Belluck & Fox, LLP and you will not be referred to another law firm. There is no financial risk on the part of our clients; we only receive payment if we recover money for you and your family. Visit our NYC office or reached at 518-621-2699 or through our online contact form.
Xerox Corporation
100 S Clinton Ave,
Rochester, NY 14604, USA

Xerox Corporation
800 Phillips Rd,
Webster, NY 14580, USA

Xerox Corporation
300 Canal View Blvd,
Rochester, NY 14623, United

Associated Occupations
Other Nearby Companies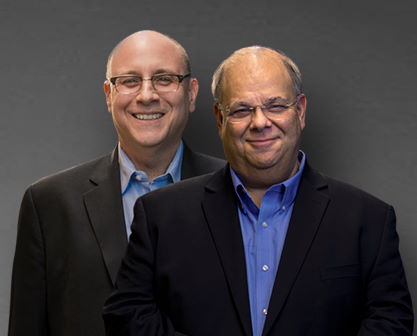 We put clients first. If you have been diagnosed with mesothelioma or lung cancer, we are here to help.
Call (877) 412-7449