General Motors in Salina
Did you work at General Motors in Salina? Diagnosed with Mesothelioma or Lung Cancer?
You may be entitled to receive compensation. Mesothelioma and lung cancer victims & their families have been awarded over $1 million+ from easy access to funds. Call us today to apply.
Over the past 20 years, we've helped 1,000s of families claim the compensation they deserve with no upfront costs to them.
The General Motors (GM) plant in Salina, New York, produced various vehicle components over its long history, including most recently plastic car parts. The plant operated under several different names until closing in 1993. GM converted the facility into an industrial park called Salina Industrial Powerpark that continues to provide jobs in the Syracuse area.
Exposure to asbestos-containing materials at GM Salina has resulted in former workers developing mesothelioma, lung cancer, and asbestosis. As part of GM's bankruptcy reorganization, the automaker established a trust to compensate workers diagnosed with asbestos disease. If you worked at GM in Salina or with asbestos-containing GM parts and have a qualifying disease, you may be eligible to make a claim with the GM asbestos trust. You may also be entitled to file a lawsuit against the companies responsible for your asbestos exposure.
Belluck & Fox has spent more than two decades meticulously documenting asbestos exposure at GM Salina and other job sites across New York. We know where GM used asbestos at its plants, how workers were exposed to asbestos and which companies manufactured the asbestos products. We have successfully represented workers at GM who have been diagnosed with devastating asbestos diseases.
Find out how we can help you and your family during a free case review.
Asbestos at GM Salina
Through the years, GM Salina — or as it was more formally known, the General Motors Inland Fisher Guide plant — conducted a number of different operations. During the 1950s and '60s, the plant performed metal die casting, electroplating, stamping, polishing, buffing, painting and machining. In the 1970s until its closure in 1993, the plant manufactured plastic car parts.
As operations changed at the facility, so did its use of asbestos-containing materials and the specific exposure risks that workers faced.
Metal Die Casting
In auto making, metal die casting is used to make components such as pistons, cylinder heads and engine blocks.
Metal die casting is a manufacturing process that produces metal parts using molds, or dies. The metal is melted in a furnace, and the molten metal is then injected into the dies. Molten metal can reach temperatures above 1,000 degrees, and the die casting machine requires insulation and coatings to protect workers and equipment against high heat.
The fire-resistant properties of asbestos made it a common insulating component in hot metal machinery, and workers may also have worn protective equipment containing asbestos. The asbestos exposure risks of metal die casting workers are similar to those of foundry workers.
Asbestos in Plastics
For much of the 20th century, asbestos was commonly added to plastics for strength and heat resistance, especially plastics used in high-heat applications such as automobiles. Asbestos plastic was used by automakers for the arc chute under the hood; behind the dashboard for the steering wheel; and for brake linings, clutch facings, valve discs and other applications.
GM in Salina used injection molding to manufacture plastic car parts. During the injection molding process, plastic is heated and injected into a mold. Asbestos-containing plastic molding compound was placed into a hopper, which created asbestos dust that workers inhaled and ingested. From the hopper, the compound was heated, melted and fed through a nozzle into a mold, where it was cooled and cured. When the mold was opened, asbestos dust and debris was released into the air. The molded plastic was treated in a tumbling machine to remove imperfections and then hand-filed, sanded and polished by workers in the finishing department. These processes also created asbestos dust.
Other Sources of Asbestos Exposure at GM Salina
Boilers were used at GM in Salina to provide steam for production processes and heating. These boilers contained asbestos insulation materials on the inside and the outside, and they were connected to a network of pipes, pumps and valves with asbestos insulation, gaskets and packing material. Floor, ceiling and wall protection in boiler rooms also contained asbestos materials. Boilermakers, mechanics, laborers and other workers who maintained and repaired these high-temperature equipment networks were exposed to asbestos.
Throughout the GM Salina plant, asbestos building materials such as cement, sheetrock, paint, spackling and patching compounds, flooring and roofing materials, firebrick, and electrical panels may also have contained asbestos. Asbestos was disturbed during construction, renovation and demolition projects, exposing all workers in the vicinity to deadly asbestos dust.
History of General Motors Salina
The former General Motors Inland Fisher Guide plant in Salina started as the manufacturing facility of the Brown-Lipe Gear Company in 1895. Brown-Lipe gears became popular with automobile makers, and the plant also began making three-speed car transmissions. Brown-Lipe later became Brown-Lipe-Chapin (BLC). The new company manufactured differentials, transmission parts, and clutches.
BLC became a division of General Motors in 1923. GM closed the plant for several years but resumed production in 1936. BLC made car parts that included headlamps, hub caps, bumper guards, steering gears and emblems. In 1961, BLC was consolidated into GM's Ternstedt Division, which at the time was GM's third-largest unit. The Ternstedt Division merged with the Fisher Body Division in 1968.
Injection molding operations replaced the plant's metal finishing and die casting by the early 1970s. In 1992, the year before the plant closed, it made plastic trim parts for GM cars and minivans and employed 1,300 people. The closing of the plant in 1993 was a major blow to the Syracuse area economy, but the industrial park that now occupies the site employed 450 workers in 2014 and has the potential to one day rival the number of jobs at the GM factory.
Legal Help for Asbestos Victims and Their Families
Companies used asbestos products for decades knowing they could cause cancer and respiratory disease. Patients diagnosed with mesothelioma are victims of the asbestos industry and may be able to obtain compensation for the losses they have suffered.
Belluck & Fox has recovered more than $1 billion for asbestos victims and their families. Our goal is to obtain maximum compensation for clients using our decades of experience, in-depth industry knowledge and vast resources. If you worked at General Motors in Salina and were diagnosed with asbestos disease, our New York mesothelioma lawyers at Belluck & Fox can help you hold negligent asbestos companies accountable. Learn more during a free case review.
Sources: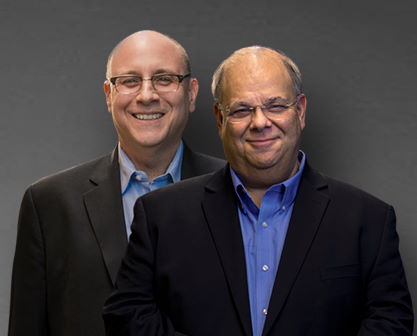 We put clients first. If you have been diagnosed with mesothelioma or lung cancer, we are here to help.
Call (877) 412-7449