Alfred University
Did you work at Alfred University? Diagnosed with Mesothelioma or Lung Cancer?
You may be entitled to receive compensation. Mesothelioma and lung cancer victims & their families have been awarded over $1 million+ from easy access to funds. Call us today to apply.
Over the past 20 years, we've helped 1,000s of families claim the compensation they deserve with no upfront costs to them.
Alfred University is a small, private university in Western New York that sits on a 600-acre rural campus and has an enrollment of approximately 2,000 students.
Alfred was one of the first racially integrated schools in the country and has a strong tradition of promoting equal rights for community members.
University and asbestos trust fund records show the presence of asbestos building materials on the Alfred campus. For many years, companies and institutions understood the dangers of asbestos exposure but failed to warn workers. As a result, former Alfred University workers are now at risk of developing mesothelioma, lung cancer and asbestosis due to their exposure.
Our best mesothelioma lawyers have represented workers who were diagnosed with asbestos diseases after being exposed to the dangerous material at Alfred University. We know what products were used on the New York asbestos companies and how workers were exposed.
Belluck & Fox is New York's premier mesothelioma law firm. We have earned a national reputation for holding companies responsible for exposing workers to the deadly carcinogen asbestos. Our law firm has recovered more than $1 billion for asbestos victims, and you can trust us to fight for maximum compensation for you and your family. Find out how we can help during a free case review.
Asbestos Exposure at Alfred University
Alfred University's Environmental Health and Safety (EHS) program warns about the presence of asbestos-containing materials on campus, including in the following items:
Thermal insulation on pipes, pipefittings, boilers, ducts and pumps
Packing and gasket materials
Insulated gloves, laboratory bench tops, interior fume hood panels and other lab apparatus
Vinyl asbestos floor tiles and floor tile glue
Overhead surfaces such as acoustical ceiling tile and textured ceilings
Cement products
Plaster, paints and patching compounds
Wallboard and textured wall surfaces
Sprayed on fireproof insulation
Roofing materials such as felt and shingles
Electrical insulation
Window putty
University employees, as well as contractors in the Western New York area, who were involved in pre-1990s campus projects may have been exposed to asbestos.
Disturbing asbestos materials creates airborne fibers that workers can inhale or ingest. For example, sanding, cutting, scraping and grinding asbestos-containing materials during construction, renovation and repair projects created a serious exposure hazard.
Another source of exposure occurred when workers replaced the thermal insulation on heating systems or performed routine boiler inspections. This insulation also needed to be periodically removed and replaced, a job that created large amounts of airborne asbestos.
Modern asbestos abatement practices require workers to wear hazardous material suits, respirators and other protective equipment. Until the 1970s, however, workers took no precautions when handling asbestos materials.
Asbestos companies knew that their products caused cancer and respiratory disease, but they failed to issue warnings that could have saved workers' lives. Decades after they were first exposed, workers are being diagnosed with deadly asbestos diseases.
Belluck & Fox understands that your diagnosis of mesothelioma comes as a shock. We can help you understand how you were exposed to asbestos and which companies are responsible for your illness. If you have been diagnosed with mesothelioma, contact us for a free consultation.
Armstrong Asbestos Trust and Alfred University
Armstrong World Industries manufactured a number of asbestos products, including spray-on insulation, cement, tile, flooring materials and gasket material. Facing more than 175,000 asbestos personal injury claims and associated liability of nearly $1.5 billion, Armstrong filed for bankruptcy and established a trust to compensate people who had been diagnosed with mesothelioma and other diseases due to exposure to its products.
Containing more than $2 billion, the Armstrong World Industries trust is one of the largest of its kind. The trust names Alfred University as a job site where Armstrong asbestos-containing products were used. Specifically, the women's dormitory and the agricultural lab are established to have had Armstrong asbestos products.
Belluck & Fox is committed to identifying every potential source of compensation for you and your family. This may include filing asbestos trust fund claims, pursuing a lawsuit, and filing for veterans' benefits, Social Security disability benefits or workers' compensation payments. Learn about your legal rights and options during a free case review.
History of Alfred University
Alfred University is home to the Saxons. The origin of the name "Alfred" is believed to come from Alfred the Great, the king of the Saxons, although there is some dispute about this.
Founded in 1836, Alfred University has a long and proud progressive history.
It is the second-oldest coeducational college in the U.S. and one of the first colleges to enroll African American and Native American students. In 1971, Alfred became the fourth U.S. municipality to ban employment discrimination based on sexual orientation.
Alfred University offers 60 majors at its four colleges and schools. Alfred is home to the New York State College of Ceramics, a unique public/private partnership between the State of New York and Corning Incorporated. The school's top-ranked programs, delivered in an intimate and student-centric setting, are designed to be affordable and accessible.
Deadly Toll of Asbestos
More than 50 years after groundbreaking research definitively linked asbestos to deadly diseases, thousands of Americans each year continue to die from asbestos exposure.
The long latency period of these diseases — mesothelioma does not develop for 15 to 60 years after exposure — is a complicating factor in diagnosis. And once diagnosed, patients must deal with difficult and costly treatment.
New York is among the states with the highest asbestos-related death toll. There are nearly 1,000 annual deaths in the Empire State due to asbestos. These deaths were entirely preventable. Asbestos companies knew their products were harming workers exposed to asbestos but failed to protect them. Although it took decades for their negligence to be exposed, these same companies are now paying billions of dollars to asbestos victims and their families.
Belluck & Fox Fights for Asbestos Victims and Their Families
For more than 25 years, the New York law firm of Belluck & Fox has been fighting back against asbestos companies. The money we recover for asbestos victims allows them to obtain the treatment they need and provide for their family's future. Our groundbreaking mesothelioma trial wins include recent verdicts of $19.5 million, $22 million and $32 million.
If you have been diagnosed with mesothelioma or another asbestos disease, you need a legal team with a proven track record of success against asbestos companies. You need the experience, manpower and resources of Belluck & Fox.
Sources:
Armstrong World Industries Asbestos Personal Injury Settlement Trust
Other Asbestos Companies in New York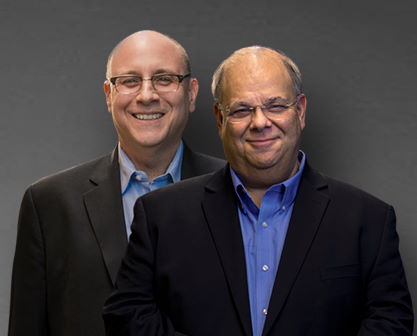 We put clients first. If you have been diagnosed with mesothelioma or lung cancer, we are here to help.
Call (877) 412-7449