Diemolding Corporation
Did you work at Diemolding Corporation? Diagnosed with Mesothelioma or Lung Cancer?
You may be entitled to receive compensation. Mesothelioma and lung cancer victims & their families have been awarded over $1 million+ from easy access to funds. Call us today to apply.
Over the past 20 years, we've helped 1,000s of families claim the compensation they deserve with no upfront costs to them.
The Diemolding Corporation is a plastics product manufacturer located in Canastota, New York. It consists of an approximately 50,000 square foot building. Diemolding was founded by the Dew Family in 1920 at the inception of the plastics market as a manufacturer of kitchenware (particularly handles for pots and pans) and auto parts. In the 1970s, Diemolding switched their focus to concentrating solely on auto parts.
In 2007, Court Holdings purchased the Diemolding Corporation and turned it into the world's leading manufacturer of phenolic disc brake pistons. Diemolding revolutionized the automotive industry by creating plastic pistons as opposed to metal ones. On a weekly basis, Diemolding produces approximately 800,000 pistons.
Unfortunately, many workers at Diemolding have been diagnosed with mesothelioma. Several of our clients were exposed to asbestos while performing maintenance work, die setting, repairing valves, and operating various equipment. The Diemolding Corporation did not have a safety department and masks were not available to workers prior to the 1970s.
Employees of Diemolding Corporation
Employees worked around the clock to make plastic parts at Diemolding. The pre-form section had two separate shifts, the pressroom had three separate shifts, and the maintenance room had a single one-day shift.
History of Diemolding Corporation
Prior to the late 1970s, several plastic suppliers such as Durez, Plenco, Rodgers, Union Carbide, and General Electric sold asbestos-containing plastic materials to Diemolding. These materials would be heated to create kitchenware and auto parts. Asbestos plastic pre-forms and pellets were delivered to the building in 50-pound bags, cardboard boxes, and 500-pound cardboard drums. They were stacked along the hallway in cardboard drums and containers.
After being transported to hoppers, molders then poured resins and fillers into heated ovens to make the handles for pots and pans, auto parts, and various plastic items. When cooled, these materials were placed into tumbling machines which shook off the excess plastic. When the tumbling machines were cleaned with air blowers, fibers and asbestos were released into the air.
Many individuals who worked as laborers, finishers, inspectors, and molders at the Diemolding Corporation are being diagnosed with malignant mesothelioma and lung cancer.
At Belluck & Fox, our nationally recognized asbestos attorneys have extensive experience fighting for families and workers exposed to asbestos. We are proud to have secured more than $1 billion so far for asbestos victims and their families.
We are ready to help you. Contact us today to set up a free consultation, where we will review your claim and discuss all your legal options. Our law firm does not charge any legal fees upfront to begin work on asbestos claims, and we do not get paid unless and until we secure compensation for you.
Diemolding Corporation
125 Rasbach St,
Canastota, NY 13032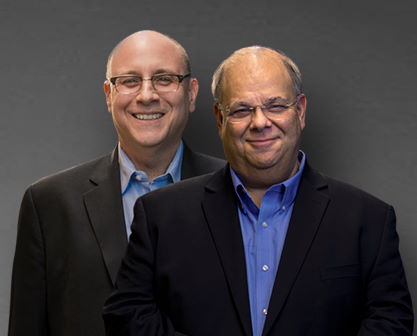 We put clients first. If you have been diagnosed with mesothelioma or lung cancer, we are here to help.
Call (877) 412-7449