American Cyanamid
Did you work at American Cyanamid? Diagnosed with Mesothelioma or Lung Cancer?
You may be entitled to receive compensation. Mesothelioma and lung cancer victims & their families have been awarded over $1 million+ from easy access to funds. Call us today to apply.
Over the past 20 years, we've helped 1,000s of families claim the compensation they deserve with no upfront costs to them.
American Cyanamid was founded in 1907 as a fertilizer company and quickly diversified to become a giant in the chemical industry. The company both produced asbestos-containing materials and used other companies' asbestos products at its facilities, putting workers at great risk of asbestos exposure.
American Cyanamid and other profit-minded corporations understood the deadly effects of asbestos but failed to warn workers or take appropriate safety precautions.
Even decades after being exposed to asbestos, American Cyanamid workers are at risk of developing serious asbestos-related diseases such as mesothelioma and lung cancer.
If you or a loved one worked for American Cyanamid and have now been diagnosed with an asbestosis disease, you need to learn about your right to compensation. The nationally recognized New York asbestos attorneys at Belluck & Fox have recovered almost $1 billion for sick workers and their families, and we stand ready to help you now.
Call or contact us online today to schedule a free consultation. A partner at our firm can personally visit with you in your home to discuss your case and explain the process for pursuing compensation.
Our New York law firm will not charge any fees upfront to start on your asbestos claim. In fact, you do not pay us anything until we secure compensation for you.
Asbestos Exposure and the Cyanamid Company
American Cyanamid had facilities across New York, New Jersey, Connecticut, and throughout the world. The company's former chemical division, Cytec, has admitted that these facilities contained asbestos:
"Like many old companies, we had asbestos in all of our facilities — in our boiler houses for insulation, in the floor tiles, and in the roof tiles."
─ Cytec chief executive David Lilley, 2004
In addition to asbestos materials used at the facilities, the company also manufactured products that contained asbestos mineral fibers, including:
Cymel 592: This asbestos-filled melamine-formaldehyde thermosetting molding compound was used for industrial applications that involved elevated temperatures.
Melmac 405: This melamine-formaldehyde resin was manufactured to produce laminates made from layers of glass cloth, asbestos, canvas, paper, or fine wood veneers. Asbestos-containing laminates were designed for industrial use.
Fiberite: These asbestos molding compounds were used in the aerospace, military, and food service industries.
Anyone who worked in the manufacturing process of these or other asbestos products was at risk of inhaling asbestos fibers, which could become lodged in the lungs and eventually lead to mesothelioma, lung cancer, and other serious illnesses.
In addition, maintenance and construction workers at American Cyanamid facilities may have been exposed to the dangerous fibers while working on asbestos-containing equipment or with asbestos-containing building materials.
As of the end of 2010, Cytec, which was spun off from American Cyanamid and has since been acquired by chemical giant Solvay, expected to have $43.5 million in asbestos-related liabilities from former workers and families who have been harmed by asbestos exposure. In its 2010 annual report, the company projected that claims would continue to be filed for the next 35 to 40 years. It noted:
"We, like many other industrial companies, have been named as one of hundreds of defendants in a number of lawsuits filed in the U.S. by persons alleging bodily injury from asbestos. The claimants alleged exposure to asbestos at facilities that we own or formerly owned or from products that we formerly manufactured for specialized applications. Most of these cases involve numerous defendants, sometimes as many as several hundred."
History of the Company
In 1907, civil engineer Frank Washburn founded the company with plans for producing the compound Cyanamid through a new process powered by a hydro-electric dam. He built his first facility in Ontario, Canada, because of its proximity to Niagara Falls. A compound of nitrogen, lime, and carbide, Cyanamid is used in fertilizer, and the company focused on producing only this product for its first seven years. Washburn eventually expanded the company's product line into ammonium phosphate, another type of fertilizer, but maintained his focus on the agricultural sector.
In 1922, after Washburn's death, lawyer William Bell took over the company and began exploring opportunities to expand the business using its two main raw materials calcium Cyanamid and phosphate rock. He soon identified the demand for cyanide, which was at the time used in gold and silver extraction and could be made from Cyanamid. The company also began producing hydrocyanic acid for the vulcanization of rubber.
By 1930s, fueled by the success found in these new markets, American Cyanamid began acquiring companies such as Kalbfleish, Selden, Calco, and Lederle Labs. With dozens of subsidiaries, the company had diversified into a range of chemicals, dyes, and plastics. But its pharmaceutical products proved particularly successful.
In the early 1960s, the company built a new corporate headquarters in Wayne, New Jersey. By then, it had facilities throughout New York, New Jersey, and Connecticut, as well as internationally.
During the 1970s, the company faced much bad press from labor disputes and environmental issues, including accusations that workers' health was being threatened by exposure to carcinogens.
By the 1980s, the company had decided to reverse its course of diversification and instead shed unprofitable divisions. This led to a shift in focus to its pharmaceutical ventures, consumer products, and high-tech businesses. The move also meant a sell-off of much of its chemical business.
In 1991, the company consolidated what was left of its chemicals business and formed a new division called Cytec Industries, which was based in West Patterson, New Jersey. American Cyanamid spun off Cytec altogether in 1993. Cytec is now part of Solvay, a global chemical corporation. The rest of American Cyanamid was acquired piecemeal by other companies.
Our N.Y. Asbestos Attorneys Fight for American Cyanamid Workers
Although American Cyanamid is no longer around as an asbestos company, former workers still have a right to compensation for harm caused by asbestos exposure at its facilities.
If you or a family member has been diagnosed with malignant mesothelioma, lung cancer, or another asbestos disease, or have lost loved ones due to occupational exposure to asbestos you need to talk to our best lawyer for mesothelioma now.
Our experienced legal team will go over your medical records and your work history to craft a strong claim for full and fair compensation. Depending on the circumstances of your case, we may demand payment for:
Current and future medical bills
Loss of income, including diminished earning capacity
Pain and suffering
Funeral and burial expenses (if you lost a family member to an asbestos disease)
Contact us today to schedule a free, no-obligation case consultation. Our attorneys can meet with you in your home or wherever is most convenient for you.
Other Asbestos Companies in New York
Sources: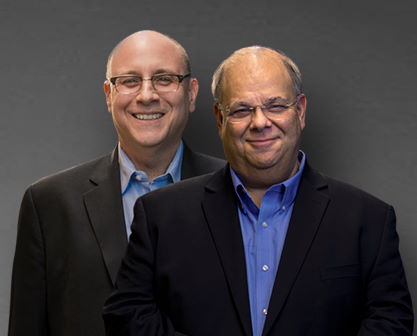 We put clients first. If you have been diagnosed with mesothelioma or lung cancer, we are here to help.
Call (877) 412-7449