Bestobell Steam
Did you work at Bestobell Steam? Diagnosed with Mesothelioma or Lung Cancer?
You may be entitled to receive compensation. Mesothelioma and lung cancer victims & their families have been awarded over $1 million+ from easy access to funds. Call us today to apply.
Over the past 20 years, we've helped 1,000s of families claim the compensation they deserve with no upfront costs to them.
Bestobell Steam is a U.S. manufacturer of steam system products, including a variety of traps and valves used in industrial settings to regulate steam pressure and flow. The company's claim to fame is its creation of the Delta Element Steam Trap over 40 years ago.
Bestobell Steam Traps is now a division of Richards Industries, which has its headquarters in Cincinnati, Ohio, and divisions in Liaoning, China, and Mumbai, India.
Like many industrial products required to withstand high temperatures, steam traps made throughout the 20th century used the dangerous mineral asbestos in gaskets. A steam trap is a specialized valve that drains condensate (e.g., water) from a steam-containing enclosure without allowing steam or pressure to escape. Heat-resistant gaskets seal the tight spaces between metal parts in machinery.
Asbestos is a deadly carcinogen. It has been known since the 1920s that asbestos can cause mesothelioma, in incurable cancer, as well as asbestosis, lung cancer, and similar illnesses. Manufacturers who used asbestos in products they made after about 1930 did so knowing, or with the responsibility to know, that they were endangering their employees and customers.
The highly respected New York asbestos attorneys of Belluck & Fox can help you seek compensation for your losses if you have been diagnosed with mesothelioma or asbestos disease caused by asbestos exposure and have a history of contact with Bestobell Steam traps or valves. Gaskets in Bestobell steam traps may have products contained asbestos up until 1984.
Belluck & Fox is a nationally recognized law firm that has recovered nearly $1 billion for deserving clients through asbestos and mesothelioma claims. Our experienced mesothelioma lawyers can help you, too. Contact us about a free case review today and learn about your legal rights. You will not be charged for our services unless we recover compensation for you.
What Is the Bestobell Steam Trap?
Bestobell Steam's Delta Element Steam Trap was unique when it was developed in the 1970s because it corrected two age-old steam trap problems that cause profit loss: steam escape and trap failure.
In an industrial plant, steam generated in boilers is sent throughout the plant to power machinery and heat work spaces. As steam cools and condenses along the way, the condensate (water) flows along the bottom of pipes. If condensate is not removed, it can build up and be pushed forward by the pressure of the steam and slam into and damage pipes, valves and other fixtures, a destructive force known as "water hammering."
Steam traps at each branch of piping in an industrial plant drain condensate
and pass steam along the system at a controlled rate without allowing live steam or pressure to escape the system. Therefore, a large plant employs numerous steam traps in its heating infrastructure.
Bestobell Delta Element steam traps are a triangular-shaped, bonded-steel hybrid of traditional thermodynamic and thermostatic steam traps. They employ a single-blade design along with a temperature-sensitive closing force (thermostatic) and a pressure-sensitive opening force (thermodynamic), which the company says makes them more efficient than other steam traps.
Bestobell Steam also produces such steam system components as:
Float and thermostatic traps
Thermodynamic disc traps
Leak detectors
Condensate return pumps
Line strainers
Other complementary steam specialty products
Richards Industries, Bestobell's parent company, serves the chemical, petrochemical, energy, pharmaceutical and food-processing industries, as well as manufacturers of paper products, tire and rubber, machinery and electrical equipment, and transportation equipment.
Richards Industries offers seven control valve and regulator product lines:
Jordan Valve pressure regulators and control valves
Steriflow Valve sanitary regulators and control valves
LowFlow Valve high-pressure-extreme low-flow regulators
Marwin Valve ball valves and automated products
Hex Valve instrument hand valves and manifolds
Bestobell steam traps and steam specialty equipment
Were You Exposed to Asbestos from Bestobell Steam Products?
An exploded-view illustration of the universal trap element of the Bestobell Delta Steam Trap in a company brochure shows eight gaskets between various sections of the component. A gasket is a piece of material placed between connective surfaces of a mechanical instrument, generally to prevent leakage while the component is under compression, such as the loss of steam from a steam trap.
Gaskets can be made with a number of heat-resistant materials. But up to the 1980s, gaskets were often made from an asbestos fabric for insulation that surrounded a wire reinforcement that provided the gasket's oval shape and size.
In addition to former Bestobell Steam employees who would have come into contact with asbestos while cutting gaskets from asbestos sheet packing, workers who remove and take apart old steam traps containing asbestos-laden gaskets are at risk of exposure.
When asbestos fibers are disturbed, such as by cutting into a gasket made with asbestos, they are extremely friable, meaning they readily crumble to dust. Asbestos dust that becomes airborne is easily inhaled or swallowed. Meanwhile, two pernicious characteristics of mesothelioma are that a single exposure to asbestos can cause the disease, and the cancer may not manifest for decades after asbestos exposure.
Many former factory, plant and industrial workers diagnosed with mesothelioma and similar diseases can identify probable occupational exposure to asbestos in their work histories. Sometimes these workers' family members suffer from mesothelioma, asbestosis, lung cancer, etc., due to their exposure to asbestos that was clinging to the family breadwinner's clothing, hair or skin at the end of work days long ago.
Our Attorneys Can Help with Your Bestobell Steam Asbestos Claim
If you or a loved one has been diagnosed with mesothelioma, lung cancer or another asbestos-exposure illness that may be connected to Bestobell Steam Traps or other asbestos companies they worked for, you should seek qualified legal counsel. You may be able to recover money for medical expenses and other losses through an asbestos claim.
The knowledgeable asbestos attorneys of Belluck & Fox can review your work history and medical records to determine your options for pursuing a claim. Our nationally respected law firm has recovered almost $1 billion for workers and families like yours. We are skilled litigators and aggressive negotiators here to help you.
Contact us today to discuss your case for free. A partner from our firm will personally contact you within 24 hours of your call.
Other Asbestos Companies in New York
Source:
Bestobell Steam: Steam Traps and Steam Specialties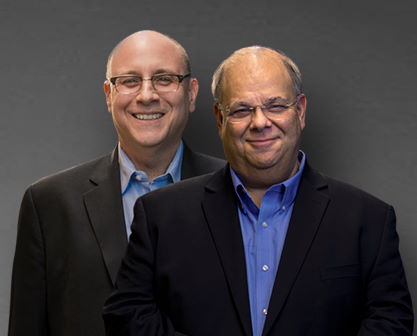 We put clients first. If you have been diagnosed with mesothelioma or lung cancer, we are here to help.
Call (877) 412-7449