Alcoa Massena
Did you work at Alcoa Massena? Diagnosed with Mesothelioma or Lung Cancer?
You may be entitled to receive compensation. Mesothelioma and lung cancer victims & their families have been awarded over $1 million+ from easy access to funds. Call us today to apply.
Over the past 20 years, we've helped 1,000s of families claim the compensation they deserve with no upfront costs to them.
Since 1903, the global aluminum producer ALCOA has operated a smelting and fabricating facility just outside the city of Massena, New York, now known as ALCOA West.
Located about two miles south of the Canadian border, Massena is part of St. Lawrence County, and has been home to a number of large manufacturing complexes since the early twentieth century.
The city was primarily chosen as the location of the ALCOA plant because of its proximity to the St. Lawrence River, which is used to help provide the high levels of electrical energy required in the aluminum smelting process.
Employees of Alcoa are at a high risk of developing mesothelioma and other deadly diseases as a result of the asbestos materials and equipment used at the site.
The companies that sold these asbestos products to ALCOA were aware that asbestos exposure causes cancer, but failed to warn ALCOA's workers.
The New York asbestos attorneys at Belluck & Fox, LLP know the ALCOA plant in Massena, NY. Our mesothelioma law firm has represented many of clients who worked at the plant, representing a variety of workers including:
This means that we have documents in our library that can be used to help you if you who worked at the site, including maps of the property, bills of sale for asbestos products, and prior testimony from former asbestos company workers.
We have won over $1 billion for our clients. If you've been diagnosed with mesothelioma, we can help you and your family.
Corporate History
ALCOA is the world's third-largest producer of aluminum, and the largest American aluminum concern.
In 1886, the company began with the discovery of the Hall-Héroult process, a revolutionary procedure that made the then-uncommon metal aluminum widely available for the first time.
In 1888, Charles Martin Hall, one of the originators of the Hall-Héroult process, joined with noted industrialist and metallurgist Alfred E. Hunt, and together the pair founded the Pittsburgh Reduction Company on Thanksgiving Day.
In 1907, this company would eventually come to be known as The Aluminum Company of America – abbreviated as ALCOA.
Founded in 1903, ALCOA's Massena West plant is the longest-operating aluminum smelting site in the United States. It was located here, along the banks of the St. Lawrence River, to take advantage of the hydroelectric power from the nearby dam for use in the plant's daily operations.
The plant is still in operation to this day, producing over 800,000 pounds of aluminum per day and employing over 1,400 workers. For many years, the Massena, NY ALCOA plant utilized asbestos throughout its facility.
Use of Asbestos at ALCOA Massena in New York
Asbestos was used extensively in equipment and materials at the ALCOA plant. Though the metal is commonly available today, pure aluminum is rarely found in nature. It must either be recycled from scrap or smelted from impure ore for mass production. Aluminum resulting from the latter process is known as primary aluminum.
Smelting primary aluminum is an energy-intensive process, requiring vast amounts of electricity and heat to separate the aluminum from its byproducts. Prior to the 1980s, asbestos was commonly used for insulating the equipment at ALCOA.
The ALCOA facility is set on over four square miles of land, situated between the St. Lawrence River to the north and the Massena Power Canal to the southwest, and the Grasse River to the southeast. The 2700 acre property is located just outside the city of Massena, to the northwest.
The factory was sectored into three main production areas, as well as several other buildings serving support purpose; power generation, fluid heating and transport, storage, maintenance, and others.
Energy is a constant concern in smelting primary aluminum. The process of extracting aluminum from raw ore involves dissolving alumina – aluminum oxide compounds such as bauxite – in molten cryolite, then running a high current through the over 1000° C liquid.
This separates the aluminum from its byproducts, at which point the pure aluminum can be collected and formed into ingots. While the procedure, known as the Hall-Héroult process, is the only efficient method known to purify aluminum from ore on a large scale, it is highly energy intensive, with a typical plant using as much energy per year as a small city.
Aluminum producers therefore require a constant, massive supply of electricity for their day-to-day operations. To solve this problem, aluminum factories such as Alcoa in Massena are typically built near rivers, which are fitted with hydroelectric dams to provide the plant with abundant, locally generated power.
Close proximity to the St. Lawrence River allowed the Massena plant to run seamlessly and controlled costs, but the power plant put workers at risk due to its widespread use of asbestos. Used to insulate against heat, electricity, and the corrosive effects of water, asbestos could be found lining the outside of pipes and equipment, and used as gasket and packing material in pumps and valves.
It also served as shielding in the large, power-converting turbines that created electricity as they were spun by the river currents.
Boiler rooms, which generate the heat, hot water, and steam used throughout the plant, were another site where asbestos was used. The sites boiler room used asbestos gaskets wherever metal joints needed tight seals, such as on gauges, pipes, valves, and pumps. These gaskets were typically cut from large asbestos sheets, which releasedasbestos fibers into the air during cutting. Packing was used in pumps and valves.
Asbestos insulation was used on the surfaces of pipes, boilers, tanks, pumps, valves, and other metal heating equipment. This would most often come as pieces of hard asbestos or powder cement, which needed to be mixed with water before application.
The water would disturb the dry asbestos and release a great deal into the air as it was getting mixed. The resulting slurry was often applied by hand without tools or protective clothing. This was because workers had no idea that asbestos posed a threat to them. They were never warned by the
The smelting area was where the process of extracting aluminum from ore took place. Here, large furnaces and crucibles were often lined with asbestos refractory materials. Annealing, the process by which aluminum is gradually cooled to prevent stress fractures, utilized asbestos refractory.
Workers in this area wore heat-shielded clothing made from asbestos, most often thick asbestos-weave gloves. The ingot extrusion area, where aluminum was formed into ingots – blocks of aluminum in a uniform shape and weight – used asbestos in similar ways.
After the ingots were formed, a portion of the aluminum produced at Alcoa was brought to the fabricating area to be made into finished products for both industry and consumer purposes. Here, machines used to cut, polish, and assemble aluminum into finished products would often use asbestos as a brake material.
Asbestos was also sometimes used an abrasive material for grinding and polishing metal. Of course, as mentioned previously, asbestos could also be found anywhere heat and corrosion was a concern, so welders and fabricators employed at the site were likely to have used asbestos heat shields, asbestos-taped tongs, and heat-resistant clothing made from asbestos.
Construction projects at plants like Alcoa West in Massena were very dangerous because of the asbestos materials used in the buildings themselves. Wall insulation, shingles, tile, and drywall were among the many products made from asbestos that went into the buildings.
Any demolition involving asbestos materials is incredibly dangerous due to the asbestos dust and debris that is released. These projects could heavily contaminate an entire plant, and would significantly raise the risk of exposure for all workers and employees of contractors.
Often lacking direct contact with the materials at the plant, families of ALCOA workers wereexposed at work through what is known as take-home exposure. This kind of exposure occurred when workers returned home with asbestos clinging to their hair, clothing, shoes, and skin. When they would remove or wash their clothing, the fibers that had settled became airborne in their homes, and many spouses and children of workers have become ill because the workers unknowingly were bringing home asbestos.
Has Asbestos Harmed You After Exposure?
For decades, the asbestos industry hid the dangers of asbestos injuries from workers. To this day, asbestos remains responsible for thousands of deaths every year. It is the only known cause of mesothelioma, and can cause lung cancer, asbestosis, and other serious conditions.
Despite understanding these dangers since at least the 1920s, the asbestos sold asbestos without warnings or safety instructions. Former employees of ALCOA West who have been diagnosed with mesothelioma have the right to seek compensation from the asbestos companies that harmed them.
Hiring attorneys who are experienced in asbestos and familiar with ALCOA will make a major difference in the outcome of your mesothelioma case.
Our experienced mesothelioma lawyer at Belluck & Fox, LLP has successfully taken on the asbestos manufacturers time and again, winning over $1 billion for our clients.
We understand the ways in which people were exposed to asbestos, and what companies were responsible for
supplying asbestos. Because our attorneys have successfully represented a number of clients from ALCOA in Massena, we already have documents and evidence linking mesothelioma victims who worked at the site to specific asbestos companies. This knowledge and understanding is a significant advantage for our clients from ALCOA.
Belluck & Fox, LLP will make every effort to address your specific needs. We are able to meet with you in your home, wherever you live, and will handle all the work on your case ourselves rather than referring you to another law firm. Our staff will handle your claim on an individual basis, rather than a large, class-action suit.
We also offer our services at absolutely no financial risk to our clients; we only receive payment if we recover money for you and your family. Our New York office can be reached at 1-845-684-4001 or through our online contact form.
Associated Occupations
Other Asbestos Companies in New York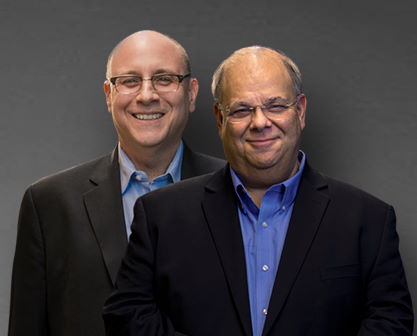 We put clients first. If you have been diagnosed with mesothelioma or lung cancer, we are here to help.
Call (877) 412-7449