Owens-Illinois Glass Co.  
Did you work at Owens-Illinois Glass Co.  ? Diagnosed with Mesothelioma or Lung Cancer?
You may be entitled to receive compensation. Mesothelioma and lung cancer victims & their families have been awarded over $1 million+ from easy access to funds. Call us today to apply.
Over the past 20 years, we've helped 1,000s of families claim the compensation they deserve with no upfront costs to them.
Owens-Illinois Inc. is a worldwide leader of glass container and packaging manufacturing. In fact, one of every two glass containers around the world is produced by Owens-Illinois. With headquarters in Perrysburg, Ohio, the company operates 79 plants in 23 countries. It employs about 27,000 people around the world and boasts more than 10,000 products. In 2016, the glass manufacturing giant netted $6.7 billion in sales.
Owens-Illinois has been the subject of numerous lawsuits due to the use of asbestos in its products and its manufacturing operations. Its massive glass manufacturing plants such as the one in Brockport, N.Y., used asbestos-containing materials throughout the facilities. In addition, the company manufactured an asbestos insulation product called Kaylo that has been the subject of much litigation.
At Belluck & Fox, our nationally recognized mesothelioma lawyers hold large corporations accountable for the harm they have caused by exposing people to cancer-causing asbestos. We represent former workers and family members who are coping with the diagnosis of mesothelioma, lung cancer, asbestosis,  and other deadly diseases caused by asbestos exposure.
Our highly respected law firm has won almost $1 billion for asbestos victims and their families. Schedule a free consultation now to discuss your claim.
Asbestos Exposure at Owens-Illinois Plants
People who worked at Owens-Illinois plants risked exposure to asbestos while working with or in the vicinity of furnaces, ovens, boilers, pipes, valves, and gaskets. Those who were tasked with cutting or sawing asbestos-containing materials were exposed to large amounts of asbestos dust, which floated throughout the plants and put everyone inside at risk of inhaling the deadly fibers.
In addition to workers' exposure to asbestos, family members may have experienced secondhand exposure to asbestos fibers when shaking out and cleaning uniforms.
Owens-Illinois Brockport Plant
Owens-Illinois built "one of the most highly automated glass container plants in the world" in 1961 in Brockport, N.Y. The plant spanned a 70-acre site on Owens Road off Route 31. With more than 400 workers, the manufacturing plant was a major employer in Brockport.
Citing damage done to its glass container business by New York's forced deposit law, the company shuttered the Brockport plant in 1985. The plant was demolished in the 1990s, and Allied Frozen Storage purchased the warehouses on the property in 2002.
Asbestos Exposure from Owens-Illinois Products
Throughout the 1940s and 1950s, Owens-Illinois manufactured Kaylo, an asbestos pipe and boiler insulation product.
Owens- Illinois Inc., Kaylo and the Connection to Asbestos
The dangers of Kaylo were known at the time. Researcher A.J. Vorwald of Saranac Laboratory warned Owens-Illinois in a report in 1948 that his study of guinea pigs exposed to Kaylo dust showed the product caused asbestosis. He cautioned the company that Kaylo "must be regarded as potentially-hazardous material." Furthermore, he wrote that "since Kaylo is capable of producing asbestosis, it is better to discover it now in animals rather than later in industrial workers."
However, the company failed to warn workers of the dangers of asbestos. Years later, many plant workers and those who used Owens-Illinois asbestos products are being diagnosed with asbestos-related diseases such as mesothelioma. The asbestos company has faced hundreds of thousands of personal injury claims and has been ordered to pay millions in damages.
History of Owens-Illinois Glass Co.
Owens-Illinois was originally founded in 1903 as Owens Bottle Company. Its founder, Michael J. Owens, had created a machine to automate bottle making, which transformed the glassmaking industry. In 1929, Owens Bottle Company merged with the Illinois Glass Company to become Owens-Illinois Glass Co.
In 1935, the company purchased the Libbey-Glass Company and expanded its product line into glass tableware such as tumblers, glass pitchers, and dishes. It also pioneered the use of glass fibers, leading to a partnership with Corning Glass. The two companies formed Owens-Corning in 1938, creating a popular new product called fiberglass.
In the 1940s and 1950s, the company sought to expand its business beyond the field of glass. Part of this expansion included manufacturing Kaylo, an asbestos product that was used for pipe and boiler insulation.
Additional diversification came when Owens-Illinois bought the National Container Corporation and expanded into forest products such as cardboard boxes. It also found a new market in plastics, which it used to make heavy-duty containers for household products such as detergent and bleach.
The company's continued expansion into non-glass products eventually prompted it to change its name from Owens-Illinois Glass Co. to simply Owens-Illinois Inc.
As the container industry slipped into a recession in the 1970s, the company focused on modernizing its equipment to streamline production. In the 1980s, it adopted a new strategy of focusing on profit margins rather than market share. This led to the shut-down of many unprofitable plants and large layoffs.
In 1987, Owens-Illinois was acquired by Kohlberg Kravis Roberts & Company (KKR), a holding company that took Owens-Illinois private and began to sell off non-core operations. KKR took Owens-Illinois public again in 1991, with a renewed focus on the core areas of glass and plastics.
The 1990s were a time of global expansion for the company, with growth in South America, India, Europe, Australia, China, and the rest of the world.
In 2007, the company decided to narrow its focus once again on glass, selling its plastics business to Rexam PLC. Today, the company, now known as just O-I, maintains its focus on sustainable glass products.
We Represent Those Who Have Been Harmed by Owens-Illinois
If you worked with Owens-Illinois products or worked at an O-I plant and have been diagnosed with an asbestos disease, we can help you demand compensation for the harm you have suffered. Our highly respected New York mesothelioma attorneys at Belluck & Fox, LLP have in-depth knowledge about the Owens-Illinois plant in Brockport, New York, and the company's history of producing asbestos products. Our dedicated team has won almost $1 billion for asbestos victims and their families.
Schedule a free case review now, and one of the partners in our firm will contact you to discuss your legal options.
Other Asbestos Companies in New York
O-I Glass
7134 County House Rd,
Auburn, NY 13021, USA

Sources:
O-I: O-I to Sell Plastics Packaging Business to Rexam PLC
Asbestos: Medical and Legal Aspects, Barry I. Castleman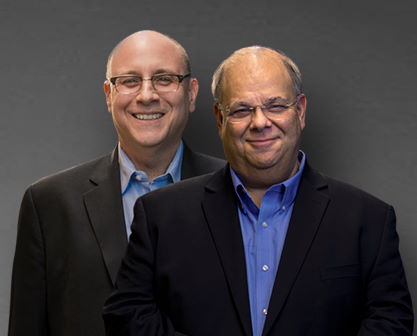 We put clients first. If you have been diagnosed with mesothelioma or lung cancer, we are here to help.
Call (877) 412-7449