Consolidated Edison Company of New York
Did you work at Consolidated Edison Company of New York? Diagnosed with Mesothelioma or Lung Cancer?
You may be entitled to receive compensation. Mesothelioma and lung cancer victims & their families have been awarded over $1 million+ from easy access to funds. Call us today to apply.
Over the past 20 years, we've helped 1,000s of families claim the compensation they deserve with no upfront costs to them.
Consolidated Edison (Con Ed or Con Edison) currently distributes natural gas to more than a million customers in Manhattan, the Bronx, Queens, and Westchester County. It also provides electric power to more than 3 million customers and steam to New York City. The company has the world's largest system of underground cables (extending 94,000 miles) in addition to 36,000 miles of overhead wires. Its headquarters are in Manhattan.
Asbestos Exposure at Con Edison
Consolidated Edison built its energy empire at a time when asbestos was used heavily by the utilities industry. Until the early 1970s, Con Ed workers were not required to wear protective gear or warned of the potential dangers of asbestos exposure.
As a result, many workers were exposed to asbestos and developed mesothelioma and other asbestos-related diseases. A 1990 screening of more than 500 Con Edison workers found that 20 percent had scarred lungs or mesothelioma.
Asbestos-containing materials were used on various types of equipment at Consolidated Edison's New York powerhouses, including boilers, turbines, pipes, pumps, heaters, coolers, air compressors, blowers, and fans. Plant workers were possibly exposed to asbestos when they installed, inspected, maintained, repaired, removed, or replaced asbestos-containing equipment.
Because mesothelioma has a latency period of 15 to 60 years, workers who were exposed to asbestos decades ago may only now begin to show signs of illness. At Belluck & Fox, our experienced New York mesothelioma attorneys know exactly where asbestos was used at Consolidated Edison plants, how workers were exposed to asbestos, and which companies supplied the asbestos to Con Edison. We will use this knowledge and our decades of legal experience to fight for the rights of you and your family.
Have you been diagnosed with an asbestos disease after working in a power plant? 
Con Edison Power Plants
History of Con Edison
Consolidated Edison began as the New York Gas Light Company. At inception in 1823, the company was focused on installing gas street lighting in Manhattan. Prior to gas lights, street lighting was supplied by whale oil lamps. The project was begun with gas pipe laid on Pearl Street, followed by Broadway.
City leaders at the time were part of the Common Council, similar to the current New York City Council. In 1833, the council granted the Manhattan Gas Light Company a franchise to light the city above Grand Street and Canal Street.
The gas light business became hotly contested, with several other companies competing for city business, including Harlem Gas Light Company, Metropolitan Gas Light Company, New York Mutual Gas Light Company, Municipal Gas Light Company, and Knickerbocker Gas Light Company. This led to a volatile situation in which one company would tear up the streets, remove a rival's mains, and install its own. There were even brawls between workers over territory.
Eventually, the rival companies came to an agreement about gas prices, thus ending the days of "gas house gangs." On November 11, 1884, the six gas companies merged to form Consolidated Gas Company.
Another conflict was on the horizon, though, and this time it was with a competing technology. In 1879, Thomas Edison introduced the incandescent lightbulb to the world. The electric light soon became preferred to the gas lamp, and gas companies shifted their activities to promoting the use of gas for cooking and heating.
Seeing the value of diversifying its power portfolio, Consolidated Gas began to buy electrical companies in addition to other gas companies. One of those electric companies was Edison Electric. During the 1920s, Consolidated expanded its alternating current (AC) distribution and designed and built the first 345,000-volt underground transmission lines. The lines made it possible for electricity generated upstate to power New York City.
Consolidated Gas continued its practice of acquiring gas, electric, and steam companies that were serving the areas of New York City and Westchester County. In March 1936, the company was renamed the Consolidated Edison Company of New York.
Know Your Legal Rights
If you've been diagnosed with mesothelioma, lung cancer, or another disease associated with exposure to asbestos, you may be entitled to compensation.
To learn more, schedule a free case review with the dedicated New York mesothelioma attorneys at Belluck & Fox. Our nationally recognized legal team has a strong record of success in asbestos claims, securing more than $800 million for clients and their families.
Consolidated Edison of New York, Inc.
4 Irving Pl,
New York, NY 10003

Sources:
Consolidated Edison
American Oil & Gas Historical Society: History of Con Edison
Los Angeles Times: Asbestos Disease Still Rises Due to Lag Between Exposure and Illness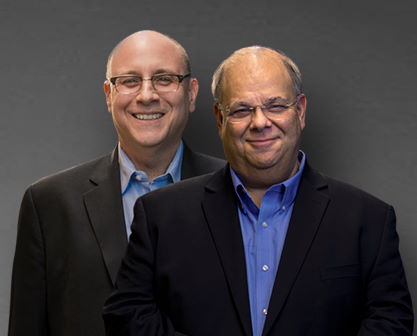 We put clients first. If you have been diagnosed with mesothelioma or lung cancer, we are here to help.
Call (877) 412-7449