American Optical
Did you work at American Optical? Diagnosed with Mesothelioma or Lung Cancer?
You may be entitled to receive compensation. Mesothelioma and lung cancer victims & their families have been awarded over $1 million+ from easy access to funds. Call us today to apply.
Over the past 20 years, we've helped 1,000s of families claim the compensation they deserve with no upfront costs to them.
The American Optical Company was formed in 1869 as an eyeglasses manufacturer. AO purchased the Spencer Lens Company in Buffalo, New York, in 1935. Spencer Lens became the American Optical Scientific Instrument Division in 1945, and today, the Buffalo factory houses Reichert Technologies, a maker of high-tech ophthalmic instruments.
Glassmaking at American Optical in Buffalo was a source of asbestos exposure for former plant workers. In addition, American Optical has paid multi-million-dollar verdicts due to its faulty respirators failing to protect workers from asbestos-containing materials. American Optical is named in tens of thousands of asbestos lawsuits nationwide.
Belluck & Fox has fought for the rights of former New York glass plant workers who have been diagnosed with asbestos diseases.
We know where asbestos was used at American Optical's Buffalo plant, how workers were exposed and which companies supplied the asbestos-containing materials. If you worked at American Optical and have been diagnosed with mesothelioma cancer, asbestos lung cancer or asbestosis, we can help you demand maximum compensation for your illness. To learn more, contact us for a free case review.
Asbestos Exposure at American Optical in Buffalo
Glassmaking requires immense amounts of heat. In commercial glassmaking, sand and other constituents are heated in a furnace and poured into a mold. Asbestos was used extensively in glassworks until the late 1980s. For example, the furnaces and molds at American Optical used asbestos as thermal insulation.
Glass workers also wore protective clothing such as gloves made from asbestos and used asbestos tongs to move hot glass between machines. The use of asbestos gloves and tongs by glass workers posed a constant risk of asbestos exposure, especially as the equipment wore down and became brittle.
But it wasn't just workers engaged in the production of glass who were exposed to asbestos, a British Journal of Industrial Medicine study points out. Construction and maintenance workers were also exposed when they scraped, wire brushed, removed and re-applied asbestos insulation on furnaces and other high-temperature machinery, releasing asbestos fibers into the air.
Similar asbestos exposure hazards faced workers who serviced the boilers, pipes, pumps, valves and turbines that provided steam, hot water and power to American Optical's Buffalo plant. Boilers were insulated on the inside and outside with asbestos materials, and performing routine boiler maintenance and repairs generated asbestos dust.
Pipes, turbines and pumps were also insulated with asbestos, and pumps contained asbestos gaskets and packing. The processes of servicing this equipment exposed all workers in the vicinity to asbestos. In addition to construction and maintenance workers, glass plant workers at risk for asbestos exposure include:
Glassblowers
Glass foundry workers including smelters, heaters, pressers, assistants and foremen
Grinders, engravers and cutters
Etchers, polishers and painters
Controllers and packers
Exposure to asbestos is the only known cause of the rare and incurable cancer mesothelioma. A study of industrial workers found that glass workers have a risk of developing mesothelioma that is higher than power plant, metal, construction and chemical workers.
Learn more about asbestos exposure at glass plants.
American Optical Pays $32 Million Asbestos Verdict
In addition to operating a plant in Buffalo, NY, American Optical made asbestos gloves that were sold to workers across the country. They also sold respirators and masks to protect workers from asbestos dust that are alleged to be faulty.
In 2016, a California jury handed down a $32 million asbestos verdict, including $10 million in punitive damages, against American Optical over a faulty respirator.
The plaintiff alleged that he developed mesothelioma after working with asbestos-containing materials as a machinist at a Southern California foundry. He wore a defective respirator made by American Optical that failed to protect him from asbestos exposure, his lawsuit claimed. The jury ruled that American Optical knew its respirator could not prevent asbestos exposure but hid this fact from purchasers.
Pfizer subsidiary Warner-Lambert owned American Optical between 1967 and 1982. Pfizer financial reports show that American Optical is named in nearly 60,000 personal injury lawsuits involving exposure to asbestos and other hazardous materials.
If you developed an asbestos disease after using an American Optical respirator or wearing American Optical asbestos gloves, you can take legal action.
Contact Belluck & Fox, LLP to learn about your legal right to financial compensation.
History of American Optical in Buffalo
American Optical Company was started by William Beecher in Southbridge, Massachusetts, in 1833. Beecher ran a workshop that made silver spectacle frames. As his business flourished, he expanded his operations to include steel frames and gold frames. In 1869, the business was reorganized as the American Optical Company.
AO acquired the Spencer Lens Company of Buffalo, N.Y., in 1935. Spencer, which made precision scientific instruments that included the first American microscope, built a new factory on Eggert Road in Buffalo in 1938. Spencer became known as the Scientific Instrument Division of American Optical Company in 1945. In 1950, AO relocated its Southbridge, Mass., manufacturing to the Eggert Road facility.
Warner Lambert Pharmaceutical purchased AO in 1967. Over the next 20 years, the company changed hands and names several times. A management buyout in 2002 resulted in the formation of Reichert, Inc. Reichert carries on the traditions of American Optic as a maker of diagnostic equipment and instruments for ophthalmologists, optometrists and eye care retailers.
Our Law Firm Demands Justice for Asbestos Victims
The Buffalo area has one of the highest rates of asbestos disease in New York. Every year, hundreds of people in the Buffalo region die from mesothelioma, lung cancer and asbestosis. Many were exposed to asbestos on-the-job at industrial facilities such as American Optical.
Prior to the 1990s, people did not take precautions when working around asbestos because the asbestos companies failed to warn workers about the health hazards of their products. Those same companies now face billions of dollars in personal injury liabilities from their past negligence.
Belluck & Fox has spent more than 25 years meticulously documenting asbestos at job sites across New York.
If you or a loved one has been diagnosed with mesothelioma or asbestosis, we can help you hold the at-fault companies financially accountable. Our nationally recognized NYC mesothelioma lawsuit lawyers at Belluck & Fox has recovered more than $1 billion for our clients. Get legal help now.
Sources: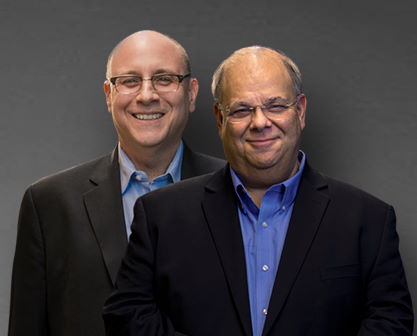 We put clients first. If you have been diagnosed with mesothelioma or lung cancer, we are here to help.
Call (877) 412-7449